No 2020 grid-walks 'really pleased' Brundle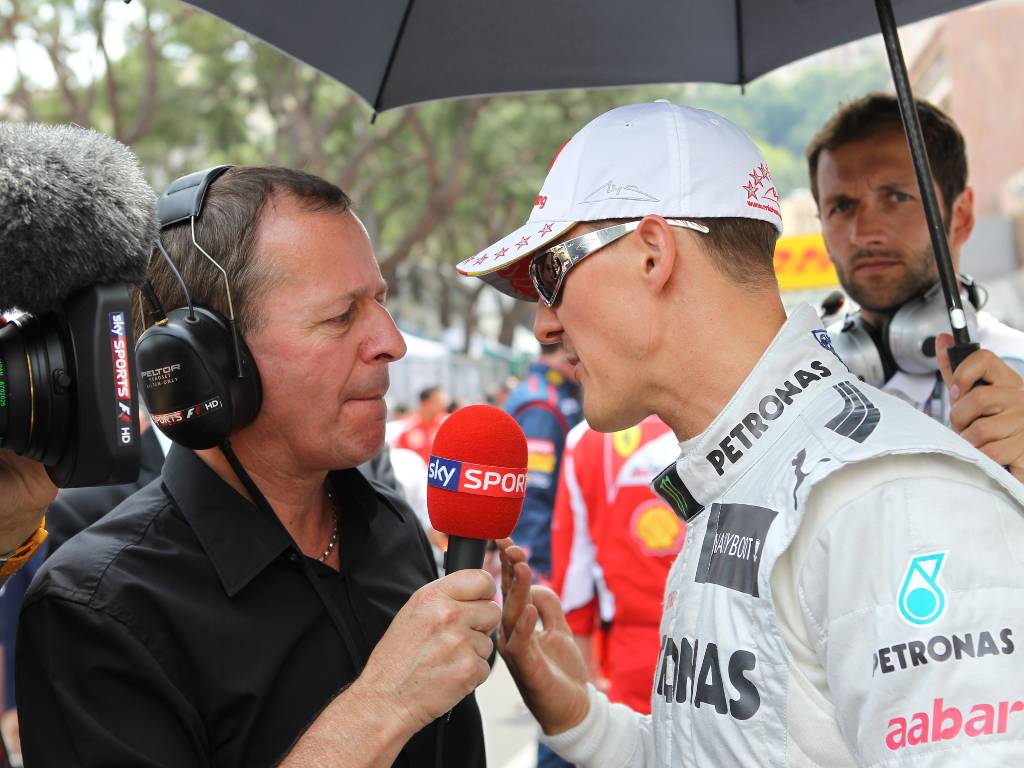 Martin Brundle has revealed he had mixed emotions about his famous grid-walks having to be shelved for the 2020 season.
The Sky Sports F1 co-commentator and pundit is renowned for his pre-race interviews on a crowded grid with drivers past and present, plus officials, celebrities and even 'Martin's random person', selected when no obvious target is nearby.
But with the global health pandemic having slashed the number of dignitaries allowed in the F1 paddock, let alone on the grid, in 2020, the popular bunfight was put on hold until social distancing can be eased.
While admitting he enjoys the buzz provided by the feature, Brundle was also somewhat relieved about being able to take a step back from a segment of the TV coverage in which just about anything can happen.
"I always think it's about 30% as exciting to be on the grid with live television as it is being a driver," said Brundle during a video interview with Motorsport Magazine.
"I like the challenge and it makes me nervous because it's eight or nine minutes of live television, unscripted, unrehearsed, and just 'go'.
"It makes me nervous mostly because it's my alter ego. I do not recognise that person who interrupts three World Champions having a conversation together and I go barging in, or some movie star who doesn't want to talk to me or a footballer who only speaks Spanish.
"I've had some classically good moments on the grid and some classically bad ones. If you just practice talking for nine minutes with not knowing anything in particular that's going to happen next it's quite a long time, so nonsense does come out of my head.
"I've never watched one and I've never said this so far through this pandemic but I'm really pleased I don't have to do them at the moment. But equally, I'll be really pleased when I'm allowed to do it again."
Brundle, who said he is "looking at a new deal" about extending his 25-year TV career, is now 61 and nevertheless thinks his remaining shelf life in the role may be relatively short.
"Someone will come along and blow me out of the water soon in terms of their knowledge, work-rate and what they are prepared to do to make Formula 1 television," he added. "I'm surprised it hasn't happened already, to be honest.
"I haven't started a grand prix since 1996 and I get away with that as long as I'm still really up to date. It's life – you have to call it the way you see it and if you make a mistake, you have to say so."
Follow us on Twitter @Planet_F1, like our Facebook page and join us on Instagram!