Martin Brundle reckons Haas were 'fed up of Mick Schumacher's entourage'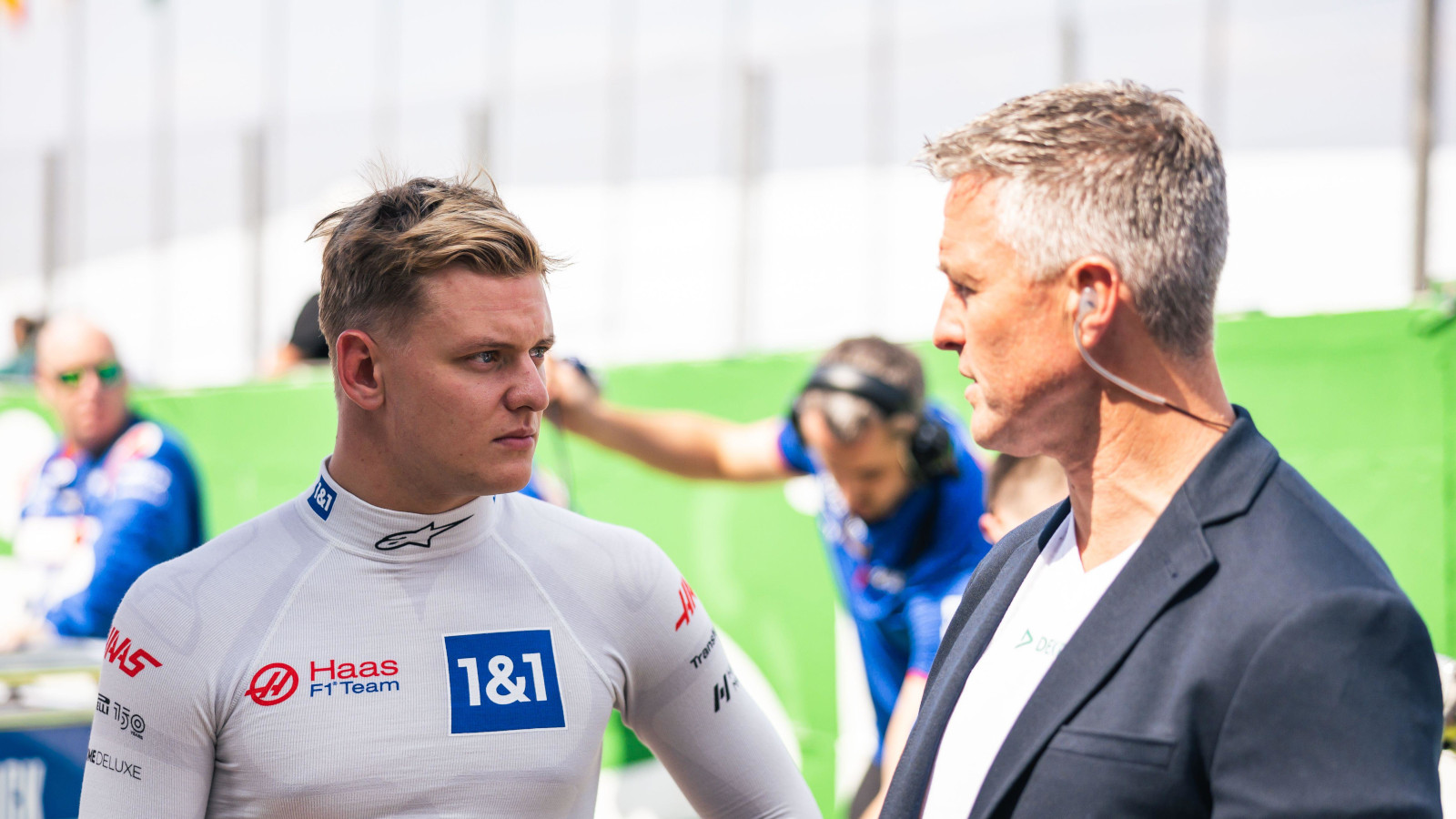 While too many crashes and too few points have been given as the reason for Mick Schumacher's Haas axing, Martin Brundle reckons the team was also "fed up of Mick's entourage".
Pressure was mounting on Schumacher's shoulders throughout this season, the German struggling to get off the mark after a point-less opening campaign.
While his new team-mate Kevin Magnussen scored freely in the opening few rounds, he didn't get on the board until Silverstone, the 10th race of the season, before adding more points in Austria. But that's where it ended.
With each passing race outside the top ten, criticism of the driver began to grow as did Guenther Steiner's search for a new driver, the team boss not keeping that a secret.
That, though, earned him the ire of Schumacher's uncle, Ralf using his platform on Sky Deutschland and other German publications to hit back at Steiner for not supporting his driver.
And he wasn't the only German pundit letting Steiner have it almost every post-race Monday.
Brundle has suggested it might have played a role in the team's decision to part ways with the German.
"I think the team were fed up of Mick's entourage and all the pressures that came with that," Brundle mused to Sky Sports.
"He has been dropped by Ferrari as well, so it's difficult times for him."
He is, however, confident Sunday's Abu Dhabi Grand Prix wasn't the only time Formula 1 will see the 23-year-old.
"Mick will pop up somewhere else," Brundle continued. "I think he's worthy of a place on the grid – maybe in a reserve role, treading water.
"Haas want that experience and confidence rather than trying to bring young guns in, which hasn't worked for them."
Schumacher has been linked to a reserve driver role with Mercedes, Toto Wolff talking up the driver and saying how the Schumacher family "belongs to Mercedes".
One obstacle in Schumacher's way for that reserve driver role has been cleared with Daniel Ricciardo expected to sign with Red Bull.
The Aussie has said it is "highly unlikely" that he won't with some pundits claiming it could be a quick route back onto the grid given the tension between Max Verstappen and Sergio Perez.
Brundle doesn't foresee Ricciardo being happy as a reserve.
"I can't see Daniel in a reserve role," said the former F1 driver. "It would be soul-destroying for him.
"But I'm sure he would want to keep a link with a team somewhere."
Mercedes is Mick Schumacher's best option for 2023
Although Mick Schumacher has said he wants to take some time to evaluate his options for next season, the driver still reeling from the "very disappointing" news he doesn't have a race seat, if Toto Wolff offers him the Mercedes role, he must take it.
Wolff has said he's yet to sit down and discuss it with the 23-year-old, but that "perhaps there is an intermediate step in which we play a role" in helping him get back onto the F1 grid.
After all they did that with Nyck de Vries this year.
Signed as Mercedes reserve driver, the Dutchman not only tested for Mercedes and Aston Martin in FP1 sessions but also Williams. And when the latter needed a replacement after Alex Albon fell ill in Italy, it was De Vries who was given his big break.
Granted he had to do something with it and he did, scoring points which have been rather scarce for Williams in recent years. He'll be racing for AlphaTauri next season, making his full-time debut at the age of 28.
If Schumacher signs with Mercedes, that opens more doors as he'll be the one taking part in at least some of the FP1 sessions – a better shop window than he'd have with any other team.
Read more: Mick Schumacher given dressing down after performing Abu Dhabi donuts