Brundle: 'Intra-team politics will be a big story'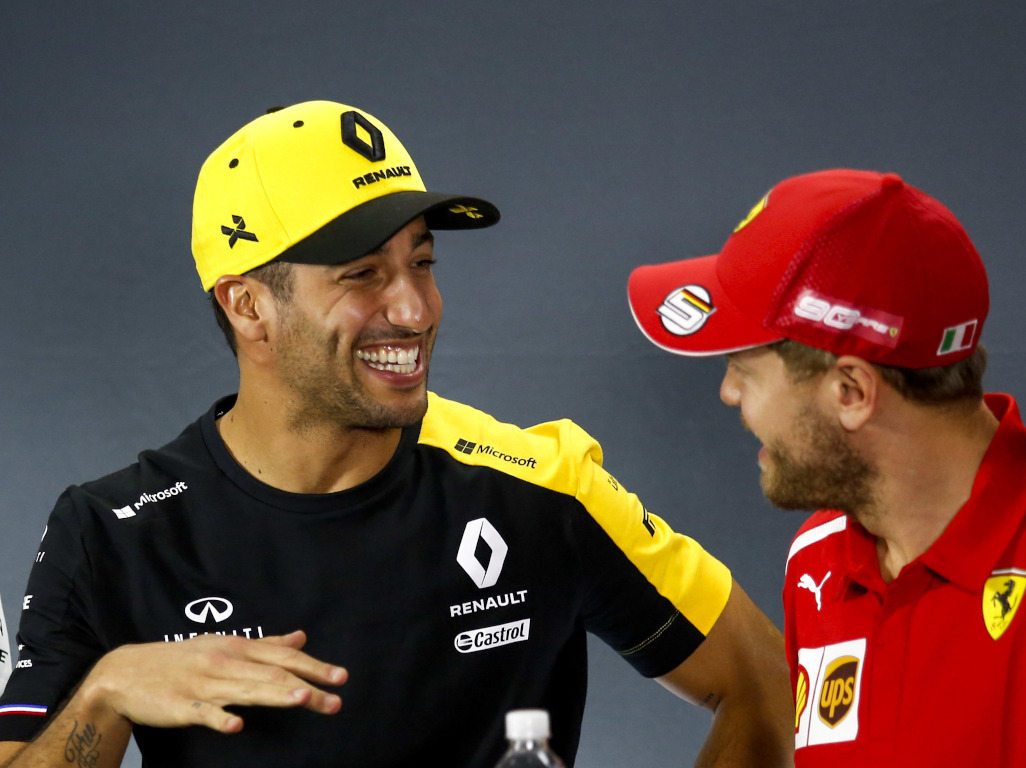 Martin Brundle thinks intra-team politics could dominate the headlines following the early 2021 driver reshuffle.
The big-name trio of Sebastian Vettel, Daniel Ricciardo and Carlos Sainz have all had a change in status during the extended off-season with the former set to leave Ferrari, Ricciardo heading to McLaren and the latter replacing Vettel at the Scuderia.
All of these moves have been decided before any rubber has been laid down on a Formula 1 track and Brundle thinks that could have quite a significant impact on this rather unique 2020 campaign.
"Intra-team politics are going to be a big story as it's certainly unusual for teams to know before a season starts that one of their drivers is leaving," Brundle said via Sky Sports F1.
"You normally get those kind of shock, breaking news lines between July and September when you're two thirds of the way through the season, not before it has even begun.
"Daniel Ricciardo, Sebastian Vettel and Carlos Sainz have got to walk into their garages and start a season when it's already absolutely known that they are leaving.
"With all the sensitive data and systems you are quickly persona non grata in these situations.
"Especially for Daniel, for example. He's going to a team with generally a very similar performance level and they're just going to be increasingly keeping some things away from him whatever they might say.
"They'll also be bruised that he thinks McLaren is a better opportunity than Renault.
"Meanwhile, which bit of Ferrari team orders is Seb Vettel going to be interested in? He never was that interested before at Red Bull or Ferrari, so he certainly isn't going to be now, and he has a big point to prove. He'll be quick.
"With these dynamics at play it's inevitable they'll meet up in combat at some point. Sainz is going to end up trading paint with a Ferrari, and Ricciardo is going to be banging wheels with a McLaren.
"And if you're one of those teams it's clear where your loyalties will lie."
The new F1 2020 game is out on July 10! Pre-order now for PS4, Xbox One and PC
Brundle also thinks that McLaren have to go with Lando Norris as their number one driver, even though the team continue to have a very good relationship with the Ferrari-bound Sainz.
"Sainz leaving McLaren for Ferrari is perhaps the most amicable split I think I've ever seen in Formula 1," he added.
"McLaren almost facilitating it to give Carlos his chance – which is lovely, I really admire that.
"But you've then simply got to choose Lando Norris as your preferred man for the season, have you not?
"Ferrari surely will just throw all their lot in with Charles Leclerc – which some will say they already had anyway."
Formula 1 is almost back! Check out our preview video for the season opener in Austria:
Follow us on Twitter @Planet_F1 and like our Facebook page.