Brundle: Title No 8 won't decide Hamilton's future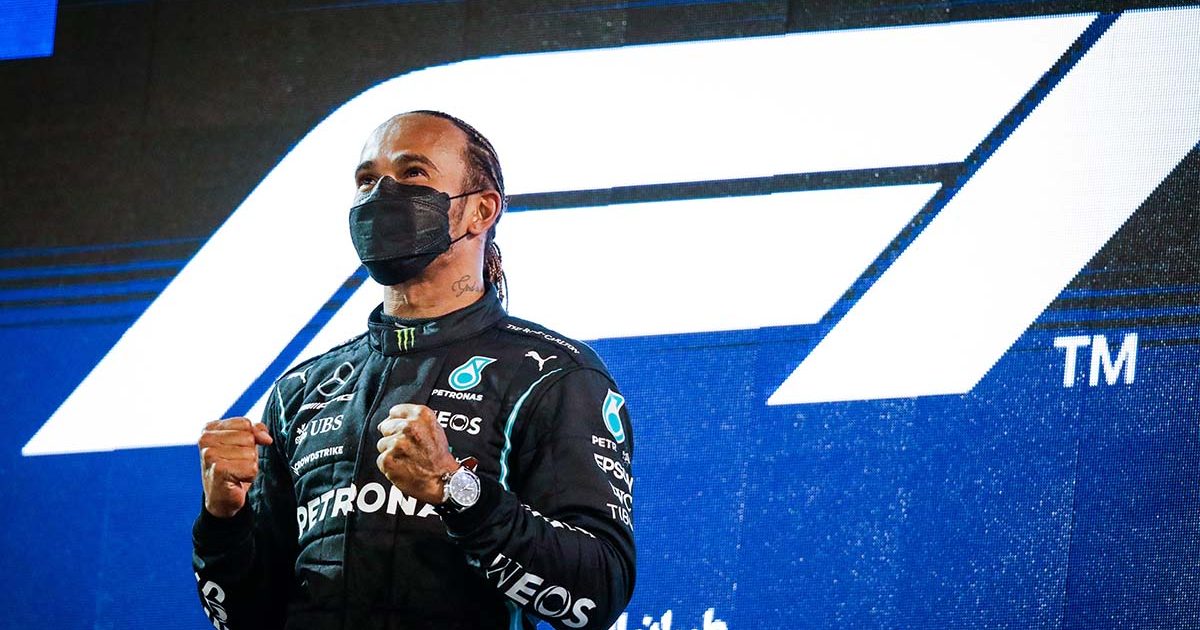 Contrary to what other pundits claim, winning title number eight will not decide Lewis Hamilton's future, so says Martin Brundle.
Wrapping up a record-equalling seventh Drivers' Championship last season, Hamilton put pen to paper on a new one-year deal with Mercedes.
A season that gives him the opportunity to fight for number eight and take the record if he succeeds. But what next?
Some pundits and drivers believe that all depends on whether Hamilton wins this year's title as, after eight, he will have all the big records as he already has the most wins and most pole positions.
Brundle, though, reckons he will continue into 2022 irrespective of how many titles he has. It all depends on whether he believes he can win in the new era.
"No, I think it will be whether he feels he can still win or not," the former driver turned pundit told the 'In the Fast Lane' podcast.
"He relished in Bahrain one of his finer drives. He has always said, and I take him at face value, that he just wants competition.
"Quite clearly he is much nearer the end of his Formula 1 career than the beginning at 36 years old, but I think it will be all about who can give him the car, is he enjoying it? Does he still need to do it?
"Clearly he doesn't need the money, but to step away from the adrenalin rush, the pleasure is such that it's really hard to replace.
"It's always best for drivers to go a year too little than a year too long, which we might be seeing with Sebastian Vettel at the moment, but I think Lewis will literally take it year-by-year and see how he feels."
The Briton has in the past stated he would like to stick around for 2022's new generation of cars.
HE always understood the assignment pic.twitter.com/ygQqP1cCcT

— Mercedes-AMG PETRONAS F1 Team (@MercedesAMGF1) April 12, 2021
Check out all the latest Lewis Hamilton merchandise on the official Formula 1 store
Formula 1 is changing to ground-effect aerodynamics next season with the hope that the new cars will be able to follow, and pass, much easier than they can today and thus improve the show.
Asked whether the new rules will deliver, and perhaps even halt Mercedes' charge, Brundle said: "You have to beat the teams with a stick because they are hard-wired to win.
"And as far as Mercedes are concerned, they would like to be first and second on the grid, drive off in formation and lap everybody, that's their idea of a perfect race and a perfect season.
"That's how they go about their business and it's everyone else's job to try and stop them at the moment.
"The new cars need to be able to follow each other a lot better. For me, I don't really care how fast the cars are lap-time wise.
"Formula 1 of course needs to be perceived as the fastest cars around the track in the world, which they are by miles, so we have a bit of headroom in that respect.
"I think they look fastest when they're sliding, when they are side-by-side, nose-to-tail, that's when it thrills me.
"But you need jeopardy in the sport. You can appreciate excellence. And there has always been – whether it was Williams, Ferrari, McLaren, Red Bull or Mercedes-Benz – domination of an era, that happens.
"But as long as there is close racing. Who wants to sit down and watch a live sports event where you pretty much know the result before it starts?
"The problem with new rules, and there is the cost cap and those controls in place now, but it tends to scatter the pack because the haves and have nots are so different.
"The haves have the resource, Mercedes will be throwing everything at their 2022 car right now, so will Red Bull, while the smaller teams are just focusing on going racing the best they can.
"The laws of diminishing returns – you can only make a car so good and the others can copy, catch up and learn. But as long as the cars follow each other nose-to-tail and we get away from the fake element of DRS and see some pure driving, that will be a winner."
Follow us on Twitter @Planet_F1 and like our Facebook page