Martin Brundle reckons Lewis Hamilton's recent quit comments are nothing but a tease, saying "of course" he will race next season.
Following Hamilton's most recent victory, P1 at the Imola Grand Prix, the British racer was asked about his team boss Toto Wolff's future.
Like Hamilton, Wolff has yet to sign a contract with Mercedes for next season.
Hamilton replied: "I don't even know if I'm going to be here next year so it's not a concern for me at the moment.
"I understand and we have a lot of deep conversations, Toto and I, so I'm very, very aware of where he is mentally and we share and carry a lot of the weight together, I think.
"I've been here a long, long time. I can definitely understand wanting to pull back a little bit and give more time to family and those things."
He added: "I would like to be here next year but there's no guarantee of that, for sure. There's a lot that excites me of the 'after-life'. So time will tell."
Former driver turned commentator Brundle believes Hamilton's comments were nothing but a tease.
"Hamilton continues to tease and torment with comments such as 'it's not certain I'll be on the grid next year' when of course he will be," he told Sky F1.
Get your hands on the official Mercedes 2020 collection via the Formula 1 store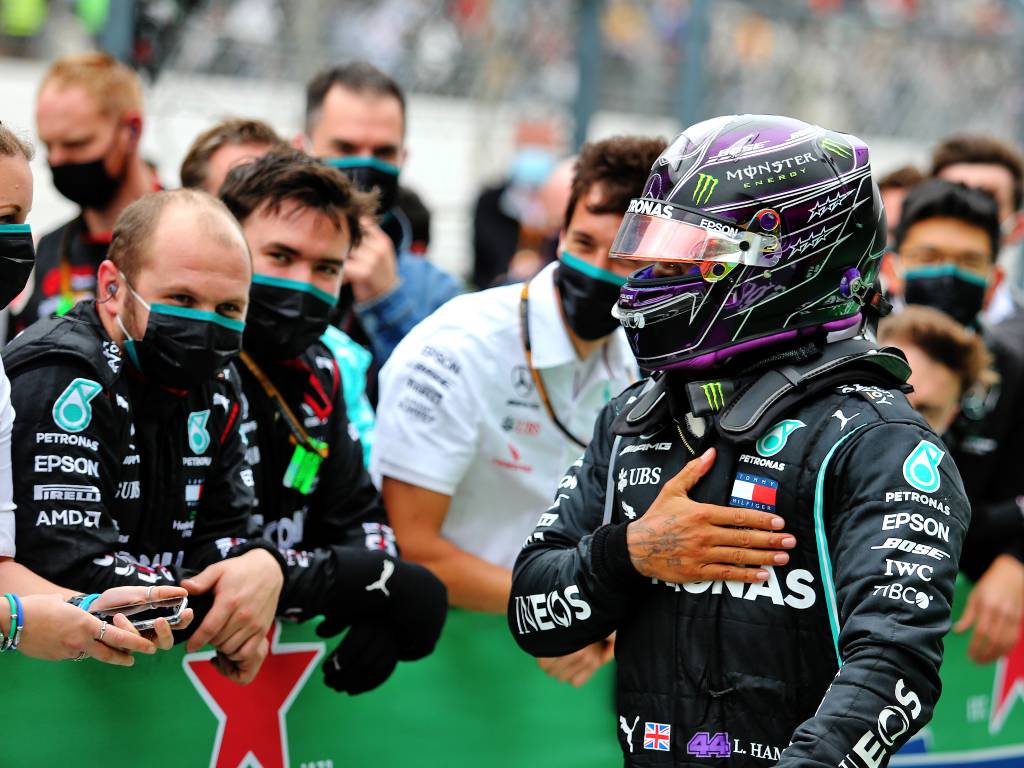 And he's not the only one who thinks Hamilton is just playing around.
Mercedes motorsport boss Wolff believes it is only a matter of time before Hamilton re-signs with Mercedes.
"There will be a moment when the Drivers' Championship is going to be decided so we can sit down and talk about the contract. We have a few months before the first race in Australia next year," he said.
He also made it clear that should the Brit opt to walk, which he doesn't think he will, Mercedes have others waiting in the wings looking to join the title-winning team.
"I guess if he were to decide to step out of Formula 1 – which I don't think is going to happen and I hope is not going to happen – then I think we are going to have a pretty frantic driver market out there," he said.
Hamilton is reportedly chasing a 40 million per season contract with Mercedes said to be not entirely keen on spending that sort of money given the world's current financial troubles.
Follow us on Twitter @Planet_F1 and like our Facebook page.