Hamilton added to 'certain lives saved' by Halo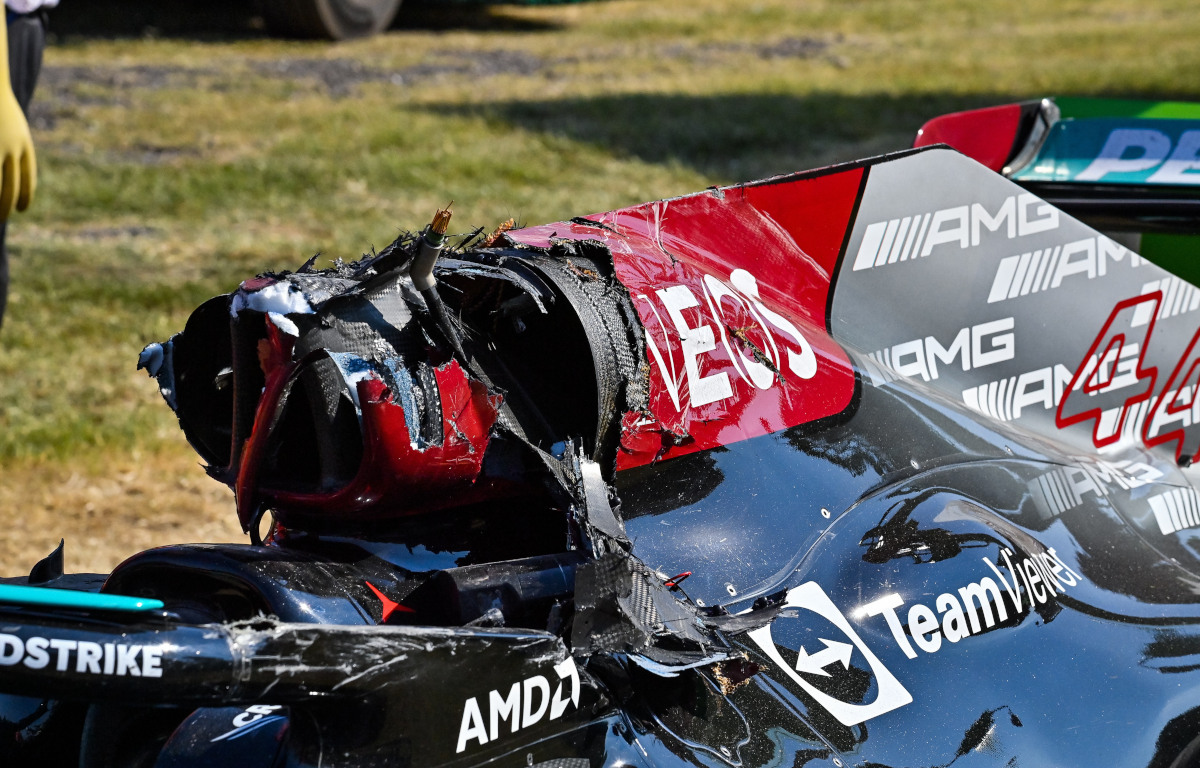 Ex-F1 driver Martin Brundle praised the Halo device for saving another life in Formula 1, this time that of Lewis Hamilton.
The seven-time World Champion was involved in a scary collision with title rival Max Verstappen at the Italian Grand Prix, where he ended up underneath the stricken Red Bull.
Verstappen would make contact with Hamilton at the opening chicane as he tried to pass on the inside, with his Red Bull going over the top of Hamilton's Mercedes.
As that happened, a rear-wheel struck Hamilton on the head, leaving him with a headache and a sore neck.
The rollover hoop and in particular the Halo bore the brunt of the impact though, and Hamilton is well aware that his life would have very much been at risk without it.
And Brundle joined the renewed praise for the Halo, which he says has once again saved the life of a Formula 1 driver.
Glad to see you up champ 😳🙏@LewisHamilton @MercedesAMGF1 pic.twitter.com/7262BsttQT

— Monster Energy (@MonsterEnergy) September 13, 2021
Check out all the latest Lewis Hamilton merchandise on the official Formula 1 store
"The aerial and scary nature of the aftermath has a touch of 'I'm surprised that doesn't happen more often' feel about it," said Brundle of the crash in his Sky F1 column.
"The physics of the vertical suspension and tyre sidewall movement from Max's Red Bull on the kerb, added to tyre contact with Lewis, simply springboarded his car into the air and across the Mercedes.
"The rollover hoop and Halo did a magnificent job of protecting Lewis' head, and thankfully Max's right rear wheel wasn't under power like his left rear wheel gently was.
"These cars have the footprint of a full-size Range Rover with enormous and unprotected sticky tyres on each corner, and when they are pitted against each other in high-speed competition in confined areas, incidents will happen.
"I'm reticent to count the number of certain lives saved due to the Halo, in my own personal experience I've been hit on the head three times by a flying racing car (Ayrton Senna 1983 F3, Patrick Tambay Monaco 1986 F1, and Jos Verstappen 1994 Brazil F1).
"I also managed to hit my head on the barrier and racetrack in the same accident in Monaco 1984. We did survive incidents, but these latest safety additions are very much proving their worth, not least in shunts like this one and Romain Grosjean's in Bahrain last year. Well done to the FIA and the teams."