Martin Brundle makes 'boomerang' reference to Max Verstappen team orders row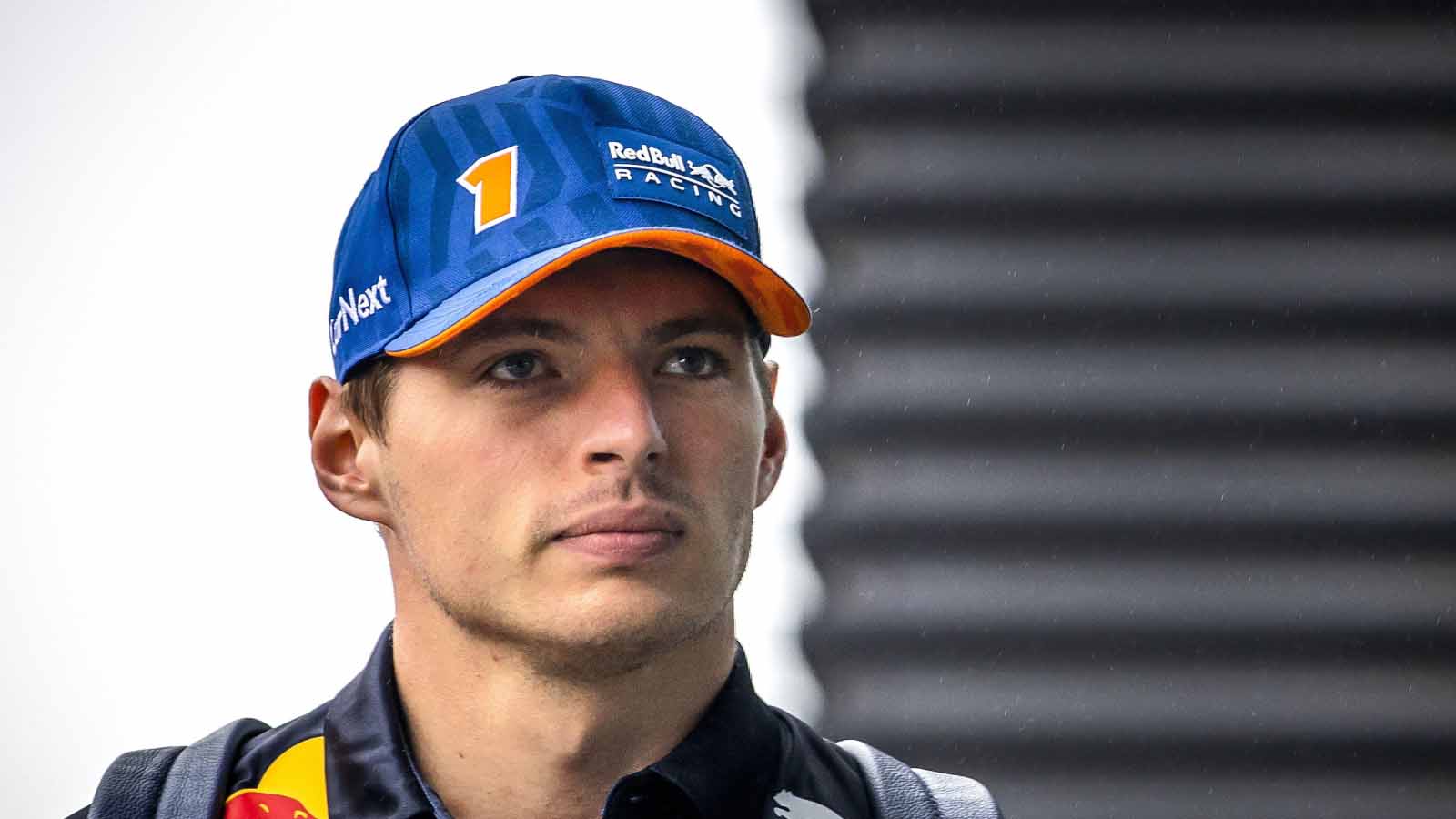 Martin Brundle has referred to Max Verstappen's team orders row in Brazil as a second "boomerang" to have hit the World Champion in consecutive races.
Although the second half of the 2022 season has been a triumph on track for Red Bull in terms of results, they have generated plenty of controversy off the circuit.
Despite winning the Drivers' and Constructors' Championships with four and three races to spare respectively, Red Bull have found themselves enmeshed in a trio of sagas.
The first was over the 2021 budget cap, which they breached and were duly penalised. The second was a boycott of speaking to Sky TV in Mexico over remarks made about Verstappen's first title win, and the third a disagreement about team orders during the Sao Paulo Grand Prix.
The latest incident centred upon the Dutchman's refusal to give sixth place back to his team-mate, Sergio Perez, who had earlier allowed him past to attack Fernando Alonso and Charles Leclerc.
Verstappen's disobedience cost Perez two points in his tussle with Leclerc for second position in the Drivers' standings, and means he must outscore the Ferrari man at the Abu Dhabi finale to end the campaign ahead of him.
With Verstappen saying he had his "reasons" not to acquiesce with the order, Brundle thinks it is something that has returned to haunt the World Champion – just like the circumstances of his title success last year had done previously.
Discussing the team orders matter in his post-race column for Sky Sports, Brundle wrote: "He (Verstappen) refused due to some historical reason that had apparently already been discussed. I believe this to be over antics during qualifying back in Monaco.
"Max will also no doubt remember how Sergio held up Lewis [Hamilton] in Abu Dhabi last year, which played a key role in Lewis not being able to pit for fresh tyres under the Safety Car, and how he fought Lewis so hard in Baku along with other examples which helped Max seal the 2021 title. I believe he called him a 'legend' back then.
"This is not a popularity contest, it's the brutal world of F1, but you still need friends and respect, and giving Sergio a meagre sixth place when the championship is already in his pocket would have cost Max nothing.
"It's the second boomerang in two races which has come back to hit Max pretty hard."
Read more: Max Verstappen let Red Bull know who's boss, but was it boss-like?