McLaren 'nightmare' could last for half the season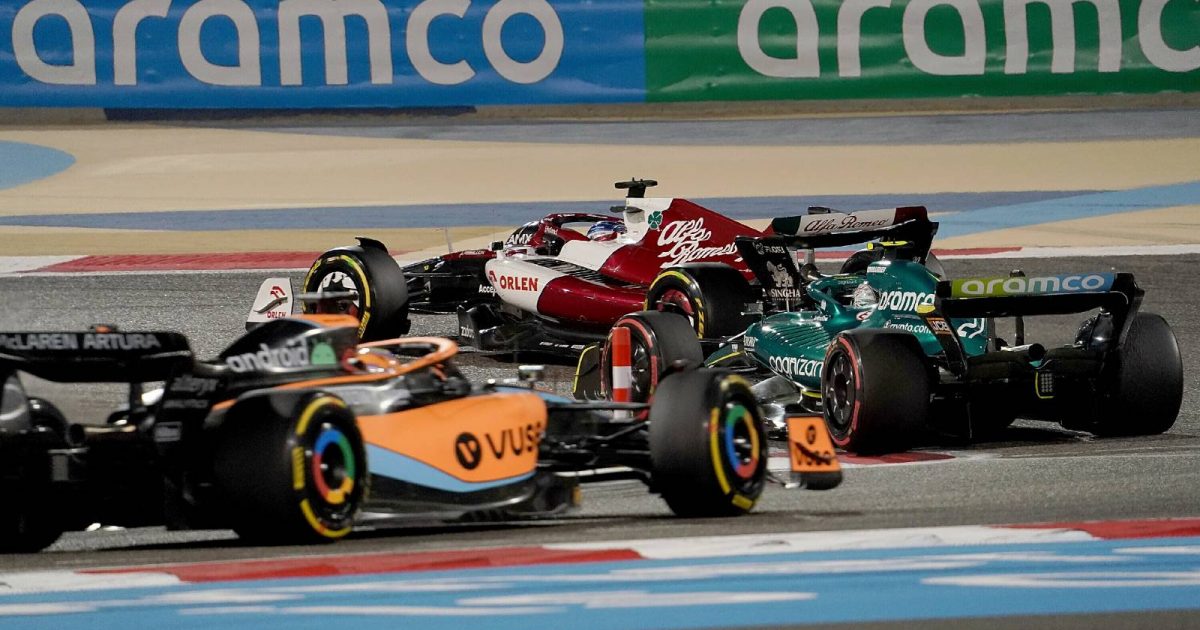 Martin Brundle fears the problems McLaren and Aston Martin experienced in Bahrain could last for the first half of the season.
Third and fourth respectively in the 2020 Constructors' standings, both McLaren and Aston Martin – the latter rebranded from Racing Point – fared worse last year, dropping to fourth and seventh.
And despite the revised regulations for 2022 providing effectively a blank sheet of paper for all teams to design their new cars, the downward trend for both of these two British-based teams continued at the opening race in Bahrain.
All four of their cars qualified among the back eight on the grid and things got no better in the race, with the Aston Martin and McLaren quartet being among the last six to finish along with the Williams duo.
It was not entirely unexpected, for McLaren have been struggling with brake duct issues since the start of the official test while Aston Martin are encountering one of the worst 'porpoising' problems which they say is costing them up to three quarters of a second per lap.
Brundle, who said McLaren "had a nightmare" in Bahrain, does not see a quick fix for either team, especially given the structure of the race calendar in the early phase of the campaign.
Speaking about McLaren to Sky Sports News, Brundle said: "They started at the back and pretty much stayed there.
"We know they had to make some late changes, some dramatic changes to their brake cooling which presumably upset the aerodynamics a lot around the front. They are straight into another race (the Saudi Arabian Grand Prix) and then we are off to Australia.
"So when you are on the hoof like that it's hard to really sort the car out quickly with the fundamental changes. You need reliability to go with that as well.
"McLaren and Aston Martin had a particularly difficult weekend and you fear for them in the first half of the season like that."
Lando Norris, who enjoyed such an excellent 2021 campaign especially in the first half, is prepared for things to be much tougher this time around.
"I'm expecting pain and I think everyone needs to know there probably will be a bit of pain," said the Briton.
"McLaren and myself expect a lot more, but it's not what we have at the minute. We have to get used to it, but we have to remain optimistic the team can figure things out and we can get back on track.
"I'm hoping this is as bad as it gets – might not be, could be. There's a lot of time. We still have a whole season of development and figuring things out."
PlanetF1 Verdict
Brundle and JV on McLaren struggles
Martin Brundle and Jacques Villeneuve have been discussing McLaren's struggles.