Martin Brundle highlights concern over 'Frankenstein' new-look Mercedes W14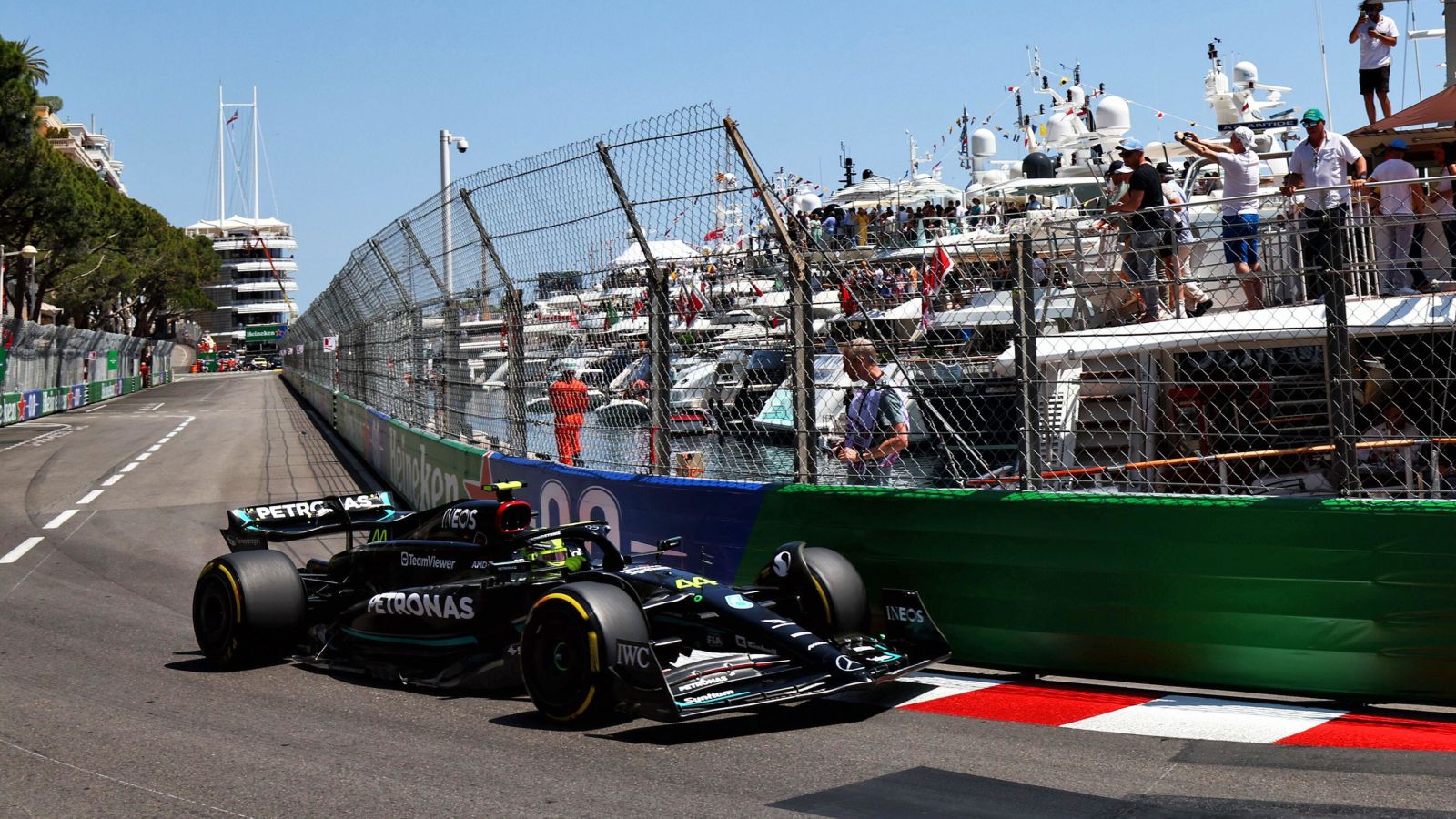 Martin Brundle believes the upgraded Mercedes W14 will not "win too many beauty parades", but on the performance side too he is also concerned.
It had long been public knowledge that Mercedes were preparing to unleash a heavily-upgraded version of their W14 challenger, though its introduction was delayed one week by the cancellation of the Emilia Romagna Grand Prix.
The updated W14 has now though emerged from under the covers in Monaco, with the most eye-catching change, but certainly not the only one, being the move away from the zero-pod concept to switch to a more recognisable look.
Mercedes had decided at the Bahrain season-opener that sticking with their concept was a mistake, and so this marks a new foundation as the team plot their way back to title success.
It is a challenger though which is not easy on the eyes for former driver turned Sky F1 pundit Brundle, who also pointed out his "concern" regarding the tinkering as it is a "complete concept" which a Formula 1 car is built around.
"My concern is that it's a complete concept that a car is built around," Brundle stated, "and that's not going to win too many beauty parades is it that car? And it's got a touch of sort of Frankenstein about it.
"But as the great Ken Tyrrell used to say, if they crossed the line first, they all look beautiful.
"I'm sorry, but it just looks like, I kind of imagined Toto [Wolff, Mercedes principal] and Lewis [Hamilton] saying, 'right, if we keep doing the same thing, we'll get the same result, do something, put something else on it'.
PlanetF1.com recommends
FIA report reveals all the secrets of the revised Mercedes W14
Lewis Hamilton set to follow Fernando Alonso's cheeky advice on Mercedes future
"But I think what the team is saying in all seriousness is that this will enable us to have a new reference point and move forward from there, instead of being halfway up a ladder that appears to be going nowhere, as we saw in 2022 and so far in 2023.
"Let's build another ladder that might enable us to climb higher is the analogy that's been used, and let's see how it performs, it might be magical."
The Mercedes team has made sure to keep a lid on expectations regarding the performance boost which these upgrades will bring, with Brundle's Sky F1 colleague Naomi Schiff saying the speculation is that there could be "two to four-tenths" gained.