Brundle: Drivers should have spotted 'flashing red light'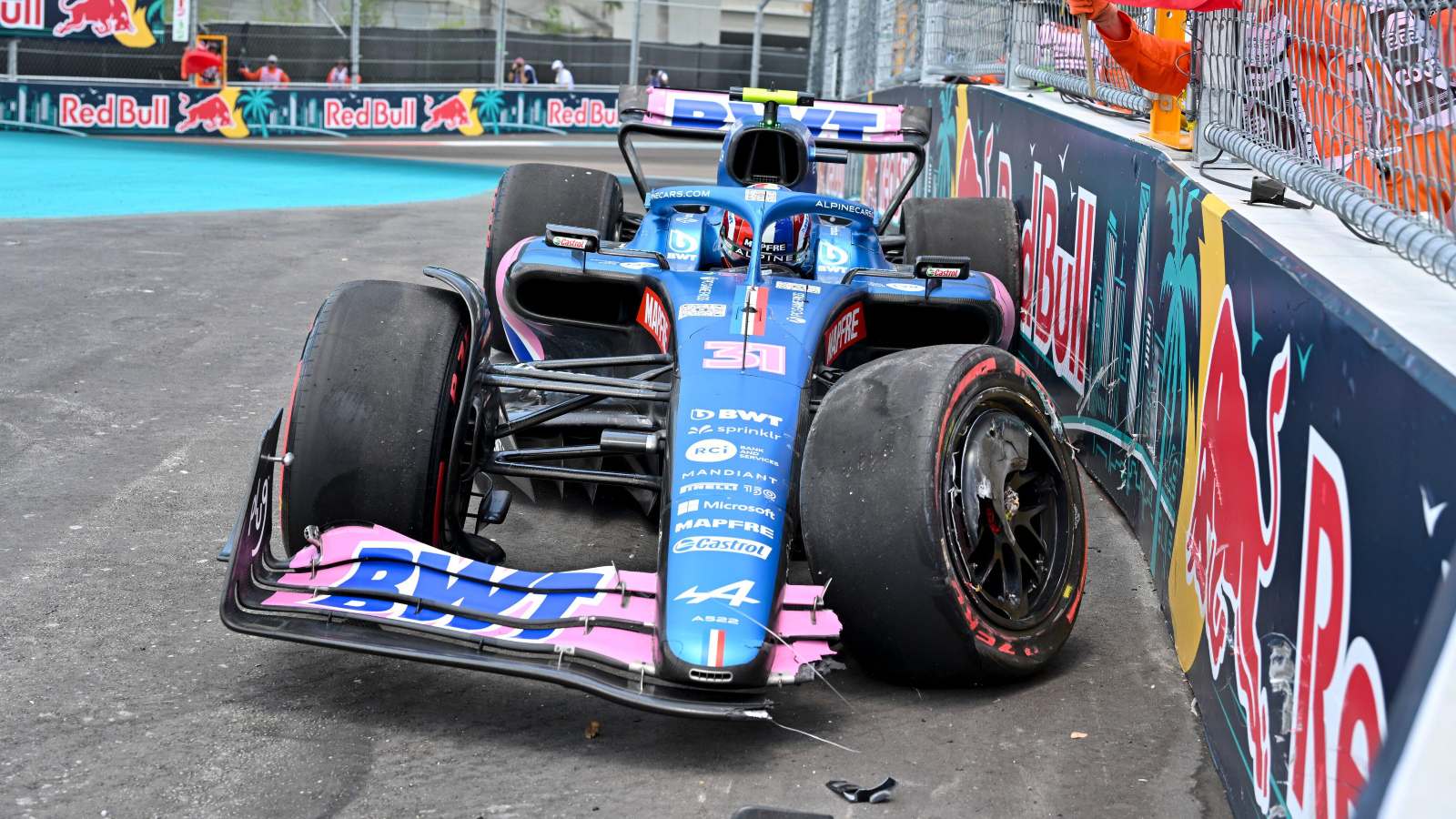 Martin Brundle says drivers should have spotted the dangerous spots of the Miami Grand Prix circuit as if they had "flashing red lights on them".
Much has been made of the Miami surface and track safety following the opening race at the venue and aside from the glitz and glamour, questions were raised about improvements that could be made for the future.
The managing partner of the track admitted they would be open to alterations with the ultimate goal of producing the best track they can, while one of the designers was pleased to see the "holy grail" of overtakes during a corner had been achieved.
One fan of the track was Sky Sports' Martin Brundle, who was impressed with how the track surface stood up to the force of 20 Formula 1 cars.
"I think the Miami event team and F1 did a really great job with the track, especially given the confines and a rather dull canvas of a car park to work with," he wrote in his column for Sky Sports. "Other than a big championship showdown race I've never experienced so much hype and excitement around a grand prix.
"The track surface was taking a pounding and despite turn 17 looking like a patchwork quilt, thankfully, along with copious sweeping, it stood up to the tractive forces of 20 modern-day F1 cars."
Almost mirror incidents for Sainz and Ocon! 🤯🪞

Keep an eye on Turn 14, it's certainly proving to be a precarious one 😅#MiamiGP #F1 pic.twitter.com/smymjcJMEJ

— Formula 1 (@F1) May 7, 2022
Esteban Ocon and Carlos Sainz were among the most vocal critics of the track, with both saying a Tecpro wall should be installed at Turn 14. But Brundle has argued drivers should have seen these problem areas during their walk around the track.
"Lewis Hamilton and others felt the tight chicane at T14/15 was too much but televisually I liked it, and it was a differentiator for car and driver," the former driver wrote.
"Without doubt the outside wall at T14 needs considerably more protection, as Esteban Ocon and Carlos Sainz found to theirs and their team's cost.
"I never really understand how those problems materialise. As a driver, you can walk, cycle, or scooter around a track once and immediately see the problem areas as if they have flashing red lights on them."
Brundle also predicted it would be "Red Bull's World Championships" if Ferrari cannot find a way to match their straight-line speed.
"Again, Charles Leclerc and his Ferrari were the fastest combo on the track to secure pole position, but also once again Ferrari had no answer to Red Bull's prodigious straight-line speed with or without the DRS rear wing open. Unless they fix that with less high-speed drag, these will be Red Bull's World Championships," he said.
"It was another very impressive and mature drive from both Max Verstappen and Leclerc, but the Ferrari drivers simply can't breeze back past anymore like Leclerc did to Verstappen in Bahrain.
"This gives Max and team-mate Sergio Perez the comfort zone of looking after their tyres and playing the longer game knowing they can pounce down a relatively risk-free straight later on."
Torquing Point: 2022 Miami Grand Prix reviewed
Mark Smith, Finley Crebolder and comedian Alfie Brown discuss the best and worst of the Miami GP where Max Verstappen claimed victory ahead of Charles Leclerc.