Brundle battles through his cringiest grid walk yet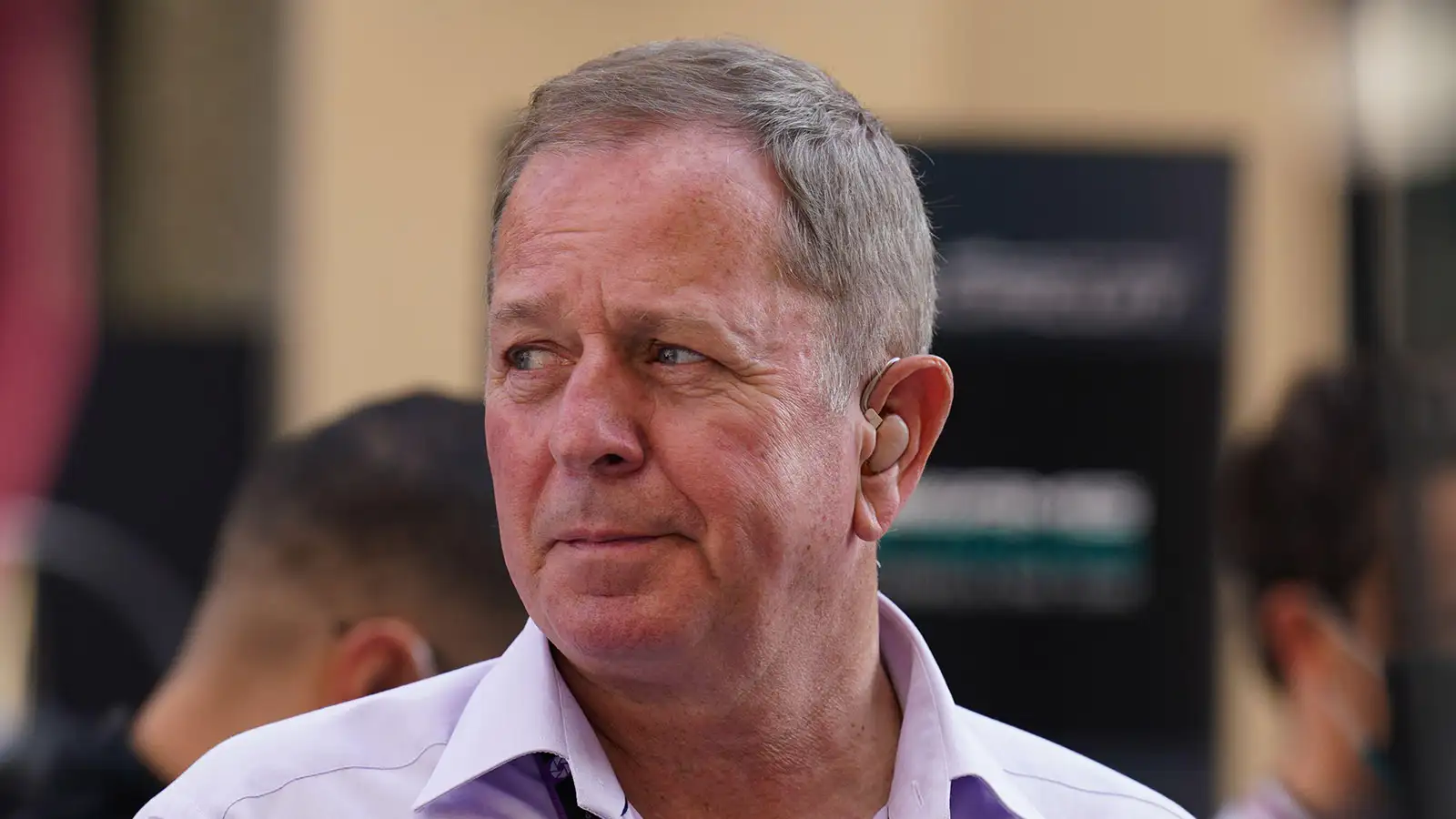 Martin Brundle's grid walk became a trending topic once again as he mistook a basketball player for Patrick Mahomes and was blanked by David Beckham.
Six months on from his Megan Thee Stallion incident, Martin Brundle's name was once again trending on Twitter for his latest grid walk this time at a packed Miami Grand Prix.
As seemingly every celebrity in the world descended onto the Miami International Autodrome track ahead of Sunday's inaugural, Brundle was given the unenviable task of pushing his way through as he made his customary grid walk.
While it started on familiar terms with an interview with Mario Andretti and Zak Brown, during which the McLaren boss offered the 82-year-old a drive in the car in Austin, Brundle's task became a little more difficult when he attempted to interview those outside of the sport.
Thankfully there was no bodyguard incident as there was the last time F1 was in the States but one of the memorable moments came when Brundle thought he spotted Kansas City Chiefs quarterback Patrick Mahomes.
Brundle began to speak to the definitely not Mahomes person before someone in his ear piece quite clearly told Brundle he had the wrong man.
Martin Brundle thought Paolo Banchero was Patrick Mahomes 😂pic.twitter.com/YlQuouMSuV

— 𝐓𝐡𝐞 𝐒𝐩𝐨𝐫𝐭𝐢𝐧𝐠 𝐍𝐞𝐰𝐬 (@sportingnews) May 8, 2022
Who he was actually talking to was Paolo Banchero, a 19-year-old basketball player, and to the teenager's credit, he was happy to talk to Brundle. Banchero said he could see the drivers were "locked in" and said it reminded him of himself.
Brundle then informed Banchero he thought he was Mahomes to which the two men shook hands and left smiling. Prior to this case of mistaken identity, Brundle was given some pretty cold shoulders from Serena and Venus Williams.
And the grid walk was not done there, either. Next up was DJ Khaled who signed off his 26-second monologue hyping up Miami with his trademark "another one!"
Brundle followed it up with another music star in Pharrell Williams who said he was supporting Ferrari before randomly plugging Richard Mille watches.
With the time ticking down before the race start, there was just time for one last interview with David Beckham.
Brundle said he was "going to have to get quite pushy" in his quest to reach the Inter Miami co-owner but to his credit, he did only to see the former Manchester United and Real Madrid walk away from him.
A resigned Brundle then remarked it was the second time Beckham hand blanked him before finally getting a quick word with him.
He was then finally able to return to the familiar surroundings of the commentary box. Poor Martin.