Brundle: 'Be careful what you wish for' if Masi leaves
Martin Brundle believes being race director is "way too big a job for one person", and replacing Michael Masi will not solve F1's problems.
An investigation by the FIA is well underway into how the events of the season finale played out in Abu Dhabi, with race director Masi seemingly under pressure to keep his job after the controversy surrounding the call to allow one final racing lap, with Mercedes claiming he did not follow the FIA's own rules in doing so.
The full findings of the internal proceedings are not expected to be released until the meeting of the World Motor Sport Council on 18 March, but speculation has been rumbling on about the future of the under-fire race director.
Sky F1 analyst Brundle thinks that, when it comes to replacing the Australian if he does leave the sport, there is no quick fix for Formula 1 – and "a lot of support" is required for Masi if he does continue in 2022, given the pressure placed upon him all season long, even if he ends up being the "sacrificial lamb" in the FIA's reaction to the Abu Dhabi Grand Prix.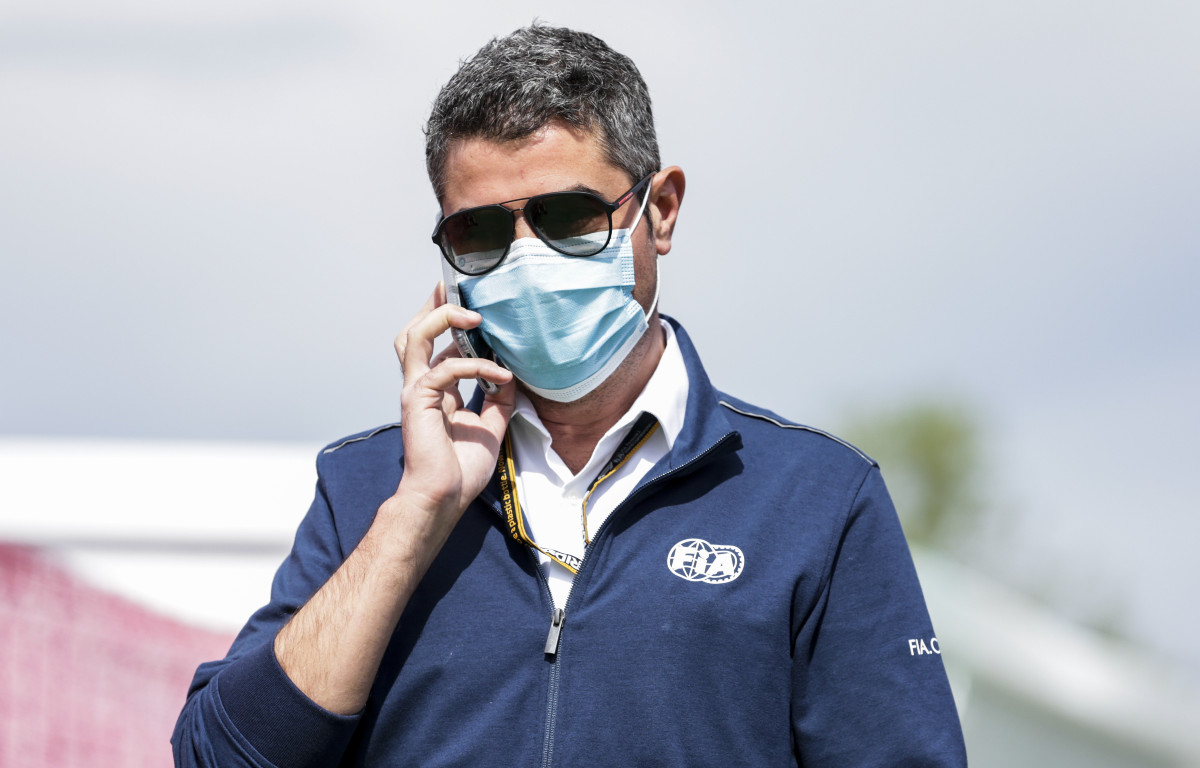 "If the FIA and F1 want Michael Masi to stay, and if Michael Masi wants to stay, he's clearly only got one life left, hasn't he? So I don't know if that's tenable all round," Brundle said on Sky Sports' F1 Show special on Abu Dhabi.
"Who would you replace him with? Be careful what you wish for, I would say in this. What I absolutely know for sure is that changing Michael Masi will not fix the problem.
"This is way too big a job for one person to handle in a 23-race season [and] it's only going to grow – we're all over the world.
"Back in the day it was 16, 18 races for Charlie [Whiting, ex-race director] and Herbie [Blash, ex-deputy race director].
"Charlie used to start the race and Herbie was effectively the race director until Charlie got back from the starting rostrum down near the grid.
"They had it all under control, but it's just growing exponentially. So Masi, if he stays, needs a lot of support around him, and I suspect that's what they're looking at, at the moment. And who would actually want to step into his shoes right now?"
Sky commentator David Croft added that Masi has been "over-worked" and had barely taken a day off all season, and "mistakes were made in the heat of the moment" in Abu Dhabi, and "it had been coming for a while", given the stresses of his role.
But should he need replacing, Croft added that suitable candidates may not be immediately forthcoming.
"You need an experienced operator within motorsport," Croft said. "I've seen Eduardo Freitas, the race director for 20 years or so at Le Mans now tipped as a replacement.
"He actually shadowed Michael Masi for a weekend at a race at Portimao. I'm told, after that, he said he didn't want the job working within Formula 1.
"Steve Nielsen is another name that has been tipped, he works as the sporting director at Formula 1 for Liberty Media, but another that does not want the job and doesn't want to be working for the FIA.
"In terms of 'get rid of Michael Masi', if that's Toto Wolff's belief, you've got to have someone ready to bring in and I don't think that person is there as it stands at the moment."
Brundle fears Masi could be 'sacrificial lamb'
Martin Brundle believes that Michael Masi will pay the price for the actions at the Abu Dhabi GP.