Martin Brundle on Ferrari boss change: 'If I was Mercedes or Red Bull, I'd be smiling'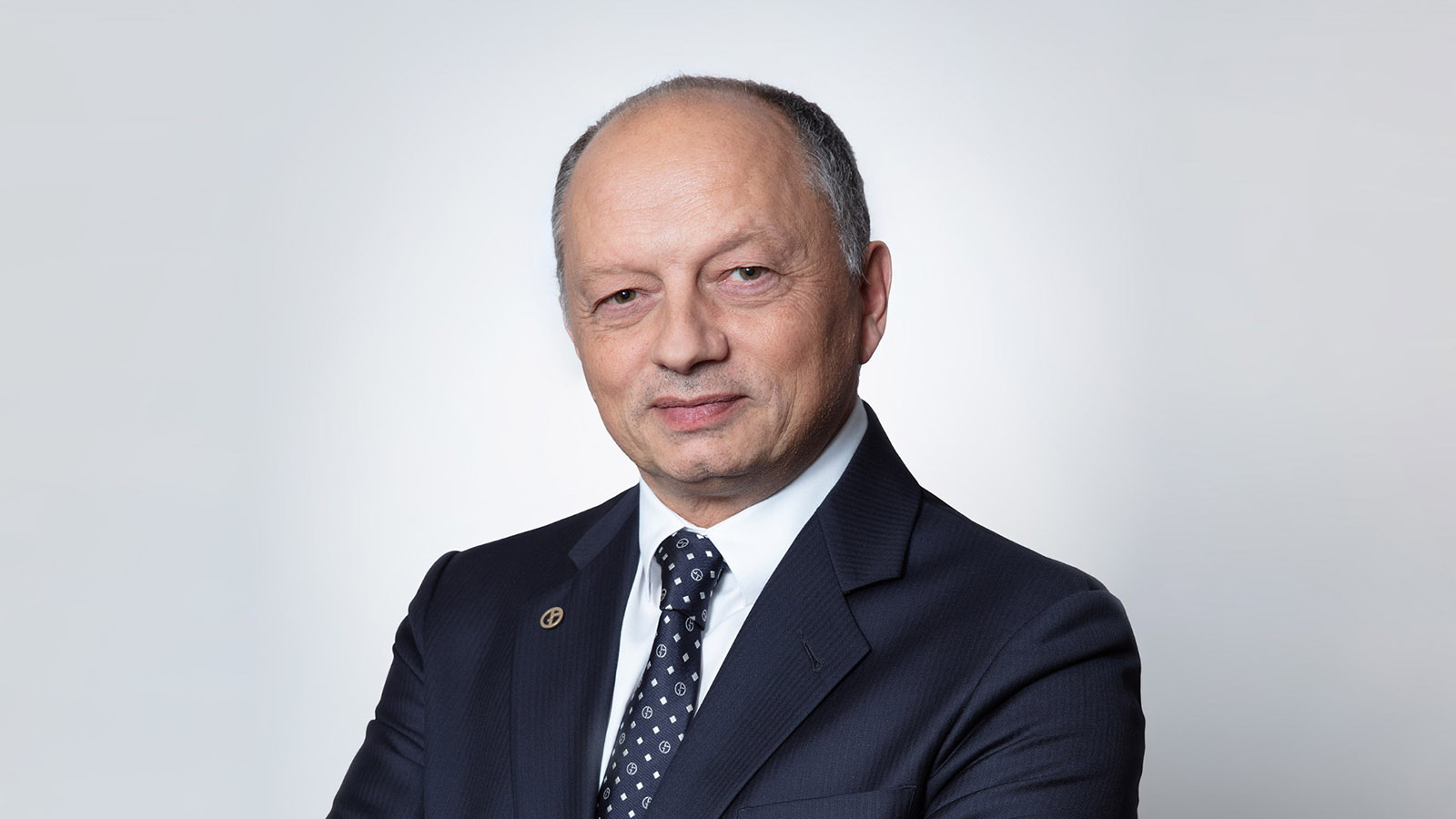 Conceding the Ferrari team boss job is "one of the toughest" in Formula 1, Martin Brundle questions whether Fred Vasseur has done enough will Alfa Romeo to justify his signing.
Ferrari have spent the past few weeks putting into place a new boss for the 2023 season after Mattia Binotto shook up Formula 1's team boss silly season when he tendered his resignation at Ferrari, bringing to an end a career that spanned almost three decades.
But with simply a case of second place is "not enough" for Ferrari, the Italian paid the price after a season in which the Scuderia dropped the ball.
Binotto will bid farewell to Ferrari on the final day of his season, Vasseur taking up the reins on 9 January have agreed his Alfa Romeo exit.
But Brundle wonders whether he's the right man for the job.
"I'm not quite sure why Ferrari would choose now to have a month without a boss," Brundle told Sky Sports.
"I do think they should have given Binotto more time.
"If I was Mercedes or Red Bull right now, I'd be smiling because continuity is everything.
"As Formula 1 seasons get longer and more intense, you have to be careful of these sea changes of personnel.
"Mercedes have got real continuity, as have Red Bull in key personnel. Fred Vasseur has got to go in and find his way, get established, understand, and it's a tall order.
"It doesn't matter who you are, it's going to take time unless you are a part of the fabric like [former boss Stefano] Domenicali was and like Binotto has been.
"It is such a fundamental change and it will destabilise them in the short term, it has to. Everybody will be slightly off balance thinking, where do they stand, and what's next. They'll be in limbo."
The arrival of Vasseur of Ferrari has been billed a positive sign for Charles Leclerc given their previous working relationship together and Vasseur keen on the idea of building a project around one key driver.
He said a few years back that "for the last 25 years, all good projects have been built around a reference driver. Ferrari with Schumacher, Renault with Alonso, Red Bull with Vettel, Mercedes with Hamilton."
Brundle was asked about that, but doubts Vasseur is heading to Ferrari thinking of solely backing Leclerc in the championship.
"Well, if they've taken Vasseur on because he was close or is close to Charles Leclerc, that's completely the wrong reason," he said. "It's a massively bigger job than that.
"And Ferrari they've got Carlos Sainz and Charles Leclerc, one of the finest driver pairings in Formula One, and they both need to feel comfortable and loved and supported.
"So Fred won't be going there thinking 'you know, I'm with Charles'.
"They've got a better chance of keeping Leclerc into the future if he's comfortable. But it's all about performance, it's not about who's friendly with who in this business. Quite the opposite actually.
"It's really who can give him a championship potential car and team is what he needs and whether he raced with Vasseur and won junior championships – as his younger brother has done as well – that's by the by."
Read more: F1 team principals: How long has each team boss been in charge?