Martin Brundle: Lance Stroll 'massively went up in my estimation' in Bahrain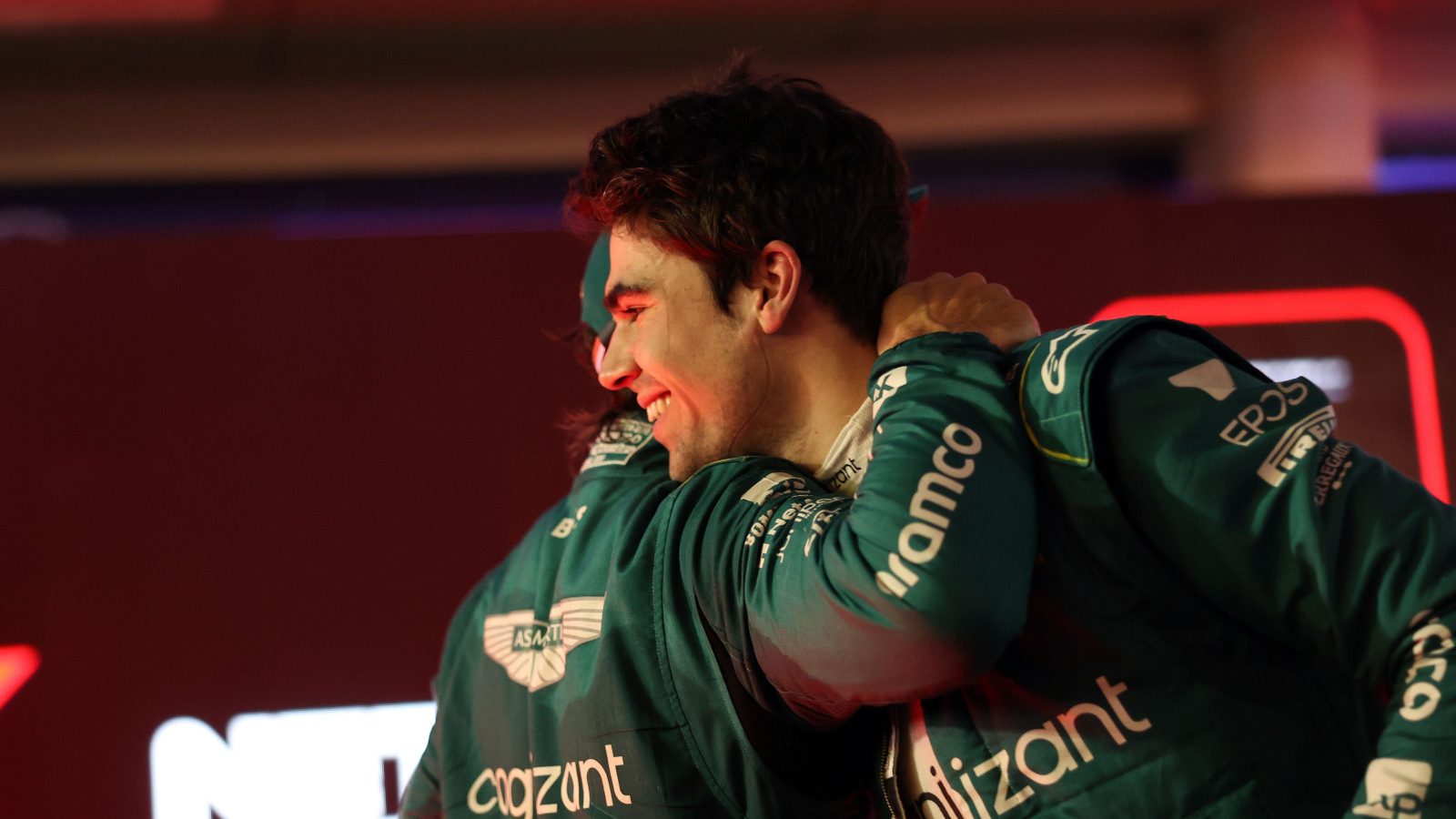 After what Sky F1 pundit Martin Brundle described as an "unbelievable" effort from Lance Stroll to get himself ready for the Bahrain GP, the Aston Martin driver has gone up in his estimation big time.
Stroll was forced to miss the three-day pre-season test in Bahrain, with Aston Martin confirming that the Canadian racer had suffered "minor injuries" during a cycling accident.
It later became apparent that the injuries which Stroll had picked up were far from minor, and consisted of a displacement and fracture in his right wrist, a fracture in his left wrist, a partial fracture in his left hand and a fractured big toe on his right foot.
But, having been told he was set to miss the first few races of the season, Stroll pushed on with his recovery efforts to the point where he was ready to go from race one.
And he was not there only to make up the numbers, instead recording a P6 finish in Bahrain as he split the Mercedes drivers.
This "simply outstanding" display has earned him a huge amount of credit with Brundle.
"What Lance went through to get onto the grid let alone finish the race ahead of a works Mercedes was simply outstanding, bordering on unbelievable," Brundle wrote in his column for Sky Sports.
"I don't want it to sound negative about his previous exploits, but he massively went up in my estimation this weekend with his determination to drive the car despite tolerating the wrist and toe injuries that forced him to miss pre-season testing – that's the sort of spirit I like to see.
"When he decisively got ahead of George [Russell, Mercedes], I assumed he simply had to physically fade at some point, but he didn't and held on to sixth."
It was the season opener of dreams for Aston Martin as Fernando Alonso claimed a podium finish, but it so nearly ended at Turn 4 on the opening lap when Stroll hit the back of Alonso's AMR23, the Spaniard having slowed in the corner to attempt a cutback overtake ahead.
But, both drivers carried on without issue after that wobble, and Brundle says "it doesn't bear thinking about" what the alternative scenario to that race could have been for Aston Martin.
"It doesn't bear thinking about how different if could have turned out when the two Astons made contact at Turn 4 on the opening lap," he commented.
"It could so easily have been a right-rear puncture for Fernando and broken front wing for Lance. How it didn't puncture the sidewall, I don't know.
"Fernando got out of the car and said 'Lance, you're my hero', and thankfully he didn't have to use other words. It was amusing to hear him on the radio during the race demanding to know if whoever ran into him had been penalised…"
PlanetF1.com recommends
Bahrain 2023: When Lawrence and Lance Stroll finally won Formula 1's acceptance
Lance Stroll shares Instagram post on incredible recovery timeline from bike accident
'Copying Aston Martin no quick fix' as Mercedes scramble to rescue F1 2023 season
Lance Stroll must build on this momentum
Stroll's Formula 1 career has never been the easiest of journeys, the Canadian still lacking that statement display over a full season to fully eliminate his pay-driver tag, which only became stronger in the minds of some when he joined his dad's Racing Point team, now known of course as Aston Martin.
But, alongside a driver in Alonso who is still considered to be one of the best Formula 1 has to offer, a season where Stroll challenges the two-time champ, even without beating him, would be seen as a very solid effort.
And what this ordeal did allow Stroll to prove without any shadow of a doubt is just how motivated and committed he is to Formula 1, and that to him this is far more than a hobby funded by his family's considerable wealth.
Stroll's stock is without doubt at its highest yet in Formula 1, and as he continues his journey back to full fitness, at the wheel of an Aston Martin AMR23 which was perhaps the second-fastest race car in Bahrain, this is his opportunity to truly arrive as a top level Formula 1 driver.