Such was Lewis Hamilton's form at the Spanish GP that Martin Brundle says his rivals were nothing more than "a support act to Lewis Hamilton".
Hamilton was in a league of his own at the Barcelona circuit on Sunday afternoon.
Although he took pole position by a mere 0.059s ahead of his Mercedes team-mate Valtteri Bottas on the Saturday, the Sunday was a very different story.
Get your hands on the official Lewis Hamilton 2020 collection via the Formula 1 store
Hamilton raced to the victory by 24 seconds ahead of Red Bull's Max Verstappen, lapping everyone except the Dutchman and Bottas, the two men to join him on the podium.
As the drivers all struggled in the heat, Bottas revealing his black race-suit saw him lose some 3kgs, Hamilton was untouchable – both by his rivals and the conditions.
Arguably the Brit's most dominant victory in Formula 1, Brundle says the other 19 drivers were nothing more than a "support" cast.
"I saw a lot of hot and exhausted drivers mooching through Parc Ferme as I waited to interview the podium winners," he wrote in his Sky Sports column.
"We also witnessed several drivers resting their necks through the race, the heat and the relentless G-forces taking their toll.
"There was little or no banter or interaction, just a slow march to the weighing scales followed by the interview pen to explain their stories of being a support act to Lewis Hamilton.
"For a couple of drivers, if their chins had been any lower they would have tripped over them. Our sixth race in seven weeks wasn't the most exciting for those of us at the circuit, or indeed for fans on the sofa. It was one of those typical Barcelona races."
Hamilton's victory handed him a 37-point lead in the Drivers' Championship with only a disaster standing between the 35-year-old and a record-equalling seventh World title.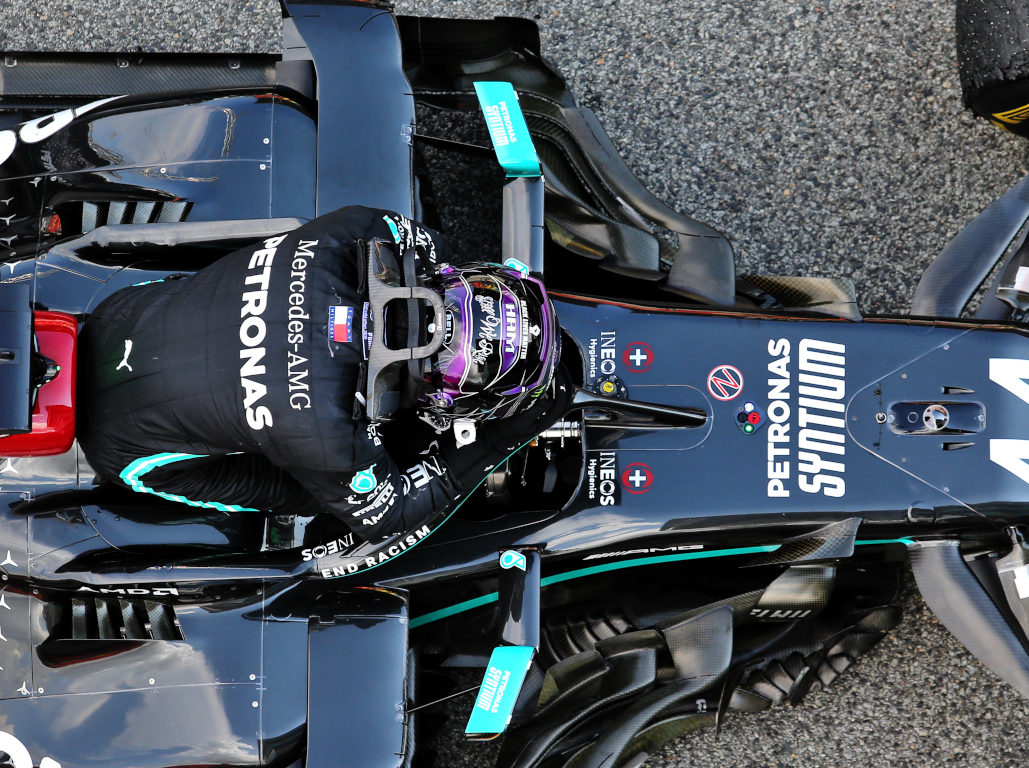 Brundle added: "Hamilton extends his championship lead to 37 points in what is at least a third of the way through the season already.
"He lapped everybody except his fellow podium dwellers. I'm told he could have one-stopped if required such was his parsimonious use of tyres.
"He did not achieve the full house of fastest lap and the associated extra point because Valtteri Bottas grabbed that with new tyres on the final tour, as a consolation prize for once again being outshone by his team-mate and Max Verstappen.
"Hamilton was in a class of one or, as he called it, a 'daze'. He didn't even know it was the last lap he was in such a metronomic zone, winning at ease by 24 seconds over Max and, due to the extra tyre stop, his all-important number of 44 seconds over Bottas for his 88th F1 victory."
Follow us on Twitter @Planet_F1 and like our Facebook page.