Brundle: Track limits rules 'confusing and annoying'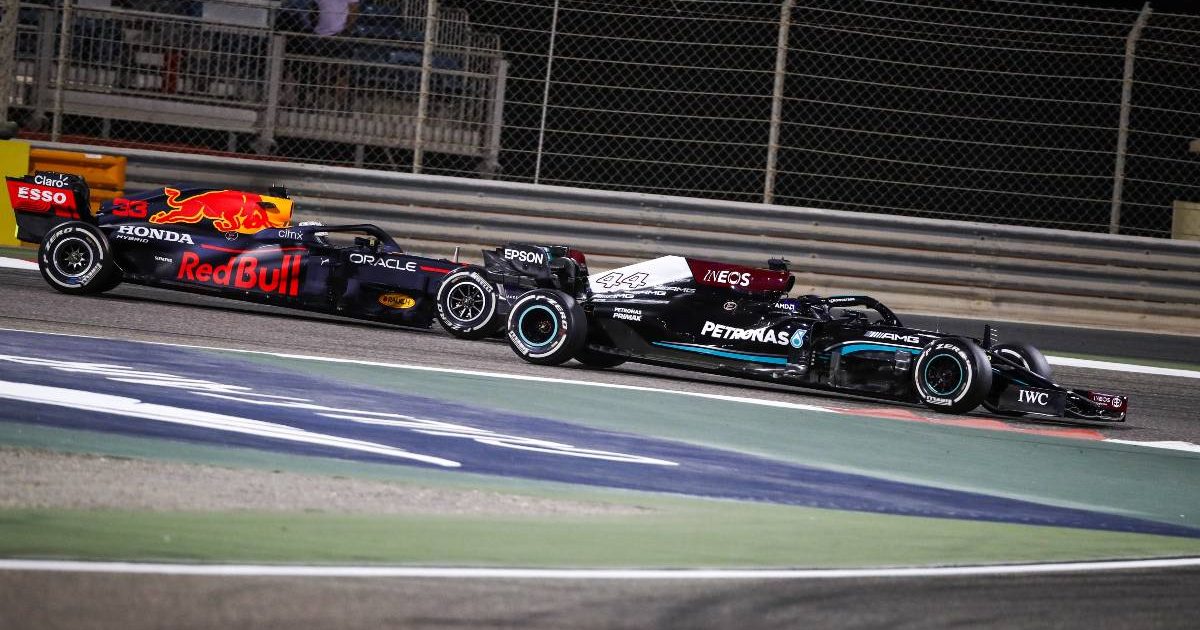 Martin Brundle has called for greater clarity over F1 track limits rules, saying the current situation is "confusing and annoying for everybody".
The issue was at the fore of the 2021 season-opening Bahrain Grand Prix, essentially determining the outcome of the race in terms of Sir Lewis Hamilton winning rather than Max Verstappen.
When Verstappen, in his Red Bull, overtook Hamilton's Mercedes in the decisive stages, he did so by running wide in turn four with all four wheels beyond the red and white kerb, thereby being deemed by the stewards to have exceeded track limits.
Quickly, via a message over the team radio, the Dutchman was told to give the lead back to Hamilton, with his team obviously knowing he would incur a time penalty if he did not.
Track limits has become an increasingly bigger topic in F1 over the last couple of years, with drivers clearly happy to push the boundaries as far as they can to gain any possible advantage. It comes down to whether that advantage is an unfair, or 'lasting', one.
Brundle, in his regular post-race column for Sky F1, believes many people in the sport are fed up of track limits being a grey area, especially as the implementation of the rules can vary not only from session to session but even within the course of a race – Hamilton had also been warned about running wide at the same corner.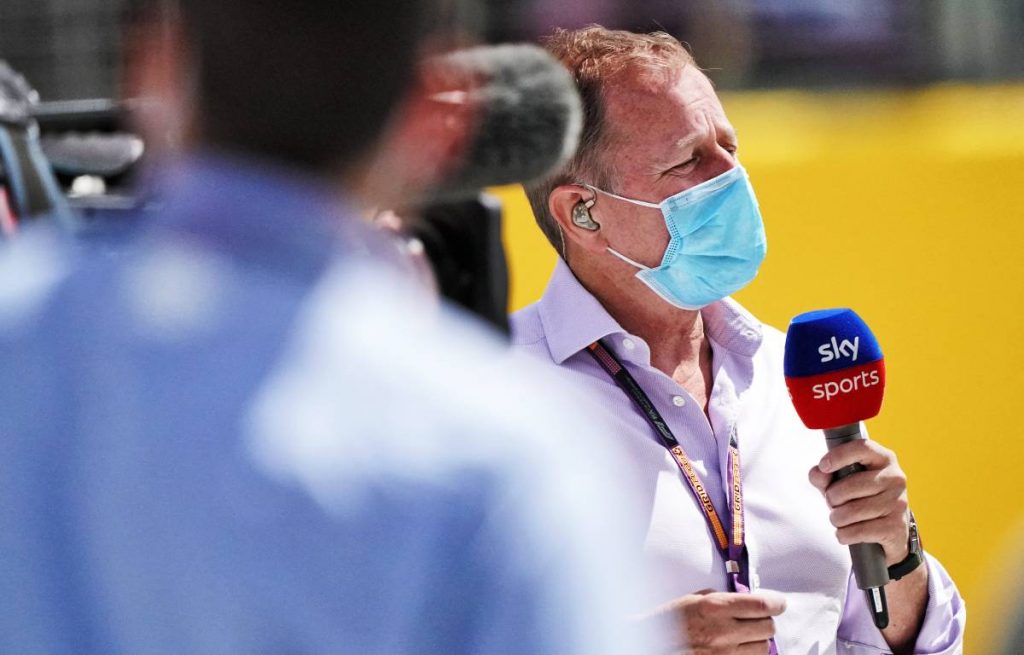 Check all the latest 2021 teamwear via the official Formula 1 store
"The sporting and supplementary regulations, along with event briefings, are quite clear on this – if you gain a 'lasting advantage' off track, which clearly he [Verstappen] had by completing the overtake, then you will be penalised unless you hand the place back," wrote the Sky F1 broadcaster.
"But how do you quantify a 'lasting advantage' unless it's clearly involving a pass?
"We are told the resource is there to watch and police turn four – and at other circuits, on the fourth occasion of 'cheating' the circuit confines, you will be warned and then penalised.
"We really do have to police this issue consistently everywhere and not just in qualifying. It's confusing and annoying for everybody, including teams and drivers I've spoken to post-race."
Although Verstappen could not pass Hamilton for a second time to snatch victory, Brundle feels the Red Bull driver did the right thing by letting the World Champion back ahead rather than trying to pull clear and build up a big enough gap to offset any time penalty.
"Max complained to his team that he should have been allowed to stay out front and pull out more than a five-second gap," said Brundle.
"That would not only have been ambitious but there's no guarantee any post-race penalty would have been just five seconds."
Follow us on Twitter @Planet_F1, like our Facebook page and join us on Instagram!