Brundle warns Max not to diminish legacy like Schumi, Senna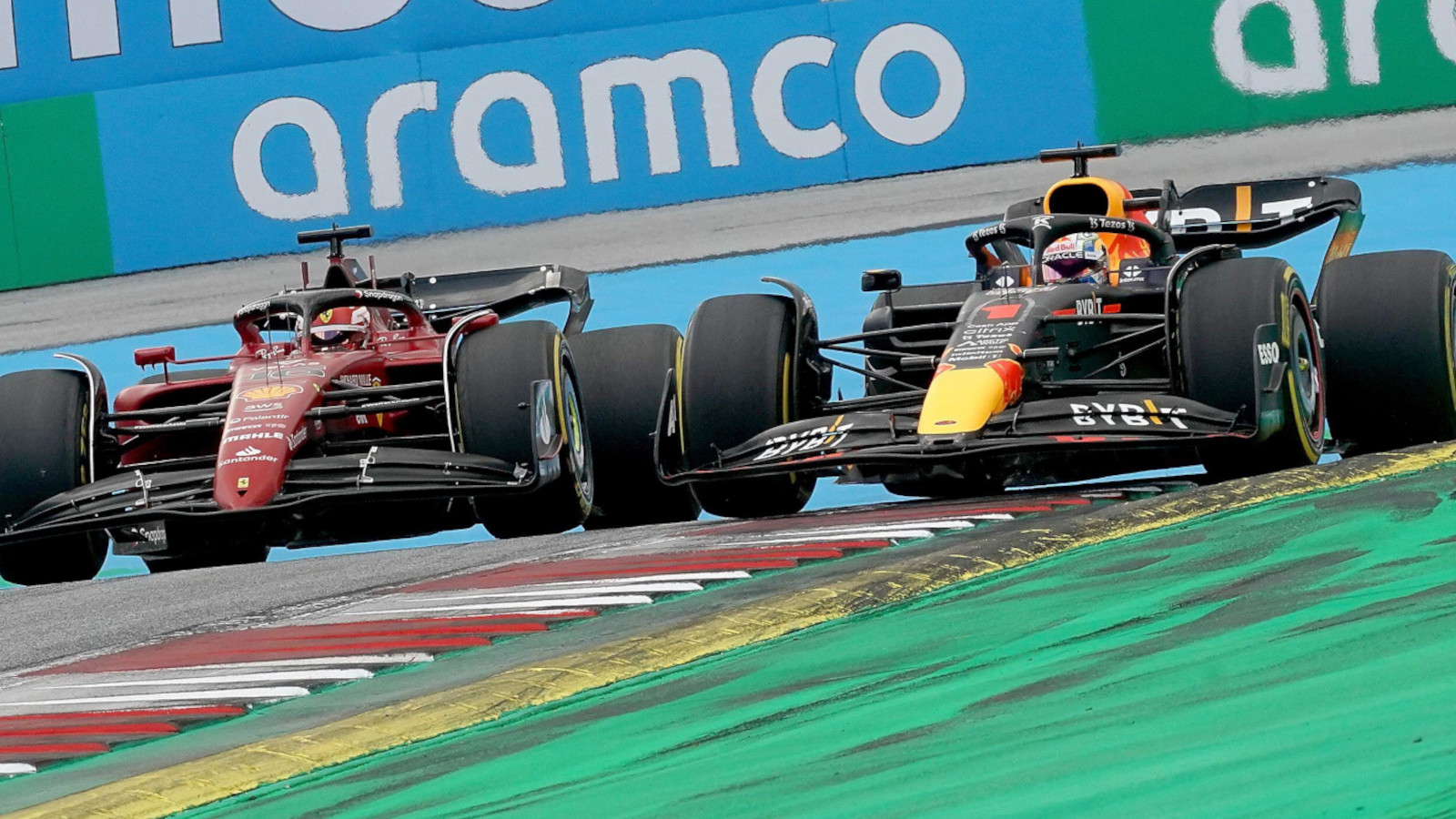 Martin Brundle has warned Max Verstappen against "dirty driving" tarnishing his legacy with the Dutchman's questionable defending against Mick Schumacher at the British GP.
After last year's tension-fraught battle for the World title, this season Verstappen's fight against Charles Leclerc is a lot more respectful.
Racing wheel-to-wheel on more than one occasions, three times in fact at the Austrian Grand Prix alone, the two have been hard but fair in their tussles.
But while Verstappen has kept it clean with Leclerc, doing so again at the Red Bull Ring where he lost out to the Ferrari driver, there were questions about his defending against Schumacher at Silverstone.
Brundle has warned the Red Bull driver that's all it takes to tarnish one's reputation having seen both Michael Schumacher and Ayrton Senna doing just that in years gone by.
A cheeky switcheroo at Turn 3 👏

The race-winning move for @Charles_Leclerc 👊#AustrianGP #F1 pic.twitter.com/LBKYA9yWSe

— Formula 1 (@F1) July 11, 2022
"Max was very fair and professional in his driving and defence [in Austria]," Brundle wrote in his latest Sky Sports column. "Generally he is this year, albeit very much pushing the limits in his defence against Mick Schumacher the week before at Silverstone.
"I remember commenting in Jeddah last year Michael Schumacher's, and to an extent Ayrton Senna's amazing legacies are partly diminished by some dirty driving, and that Max would do well to avoid that career reputation.
"It will be interesting to see how that goes if push literally comes to shove in the championship.
"Max calmly and skilfully leads the championship by 38 points over Charles but that could have been so different if Ferrari had been more reliable such as in Spain and Azerbaijan, or sharper on strategy such as in Monaco and Britain."
Leclerc closed the gap Verstappen by five points at the Austrian Grand Prix weekend as, while the Dutchman won the sprint race, Leclerc was triumphant in the grand prix.
With Ferrari showing much better pace as Verstappen's RB18 suffered with high tyre degradation, Leclerc overtook his title rival on three separate occasions as the strategies played out.
Verstappen was second in what could have been a Ferrari 1-2 had Carlos Sainz's engine not gone out with a bang.
Brundle said: "Verstappen won the sprint at an apparent canter, at the same time underlining Red Bull's dominance in recent years at their own circuit.
"Charles Leclerc followed him home but with a confidence that 'we'll have them tomorrow' which perhaps only he really believed.
"On race day morning Charles had a positively joyous demeanour and he was subsequently proven to be absolutely right, albeit with a few challenges.
"The Ferraris of Leclerc and Carlos Sainz were simply better on their tyres and much faster than Verstappen, and by some margin allowing them to travel twice as far on their opening set of medium compound tyres. They could regain track position at will."
The evolution of Max Verstappen
Max Verstappen played the championship game in taking home a safe second place in Austria.