Whitmarsh 'didn't want to race against McLaren'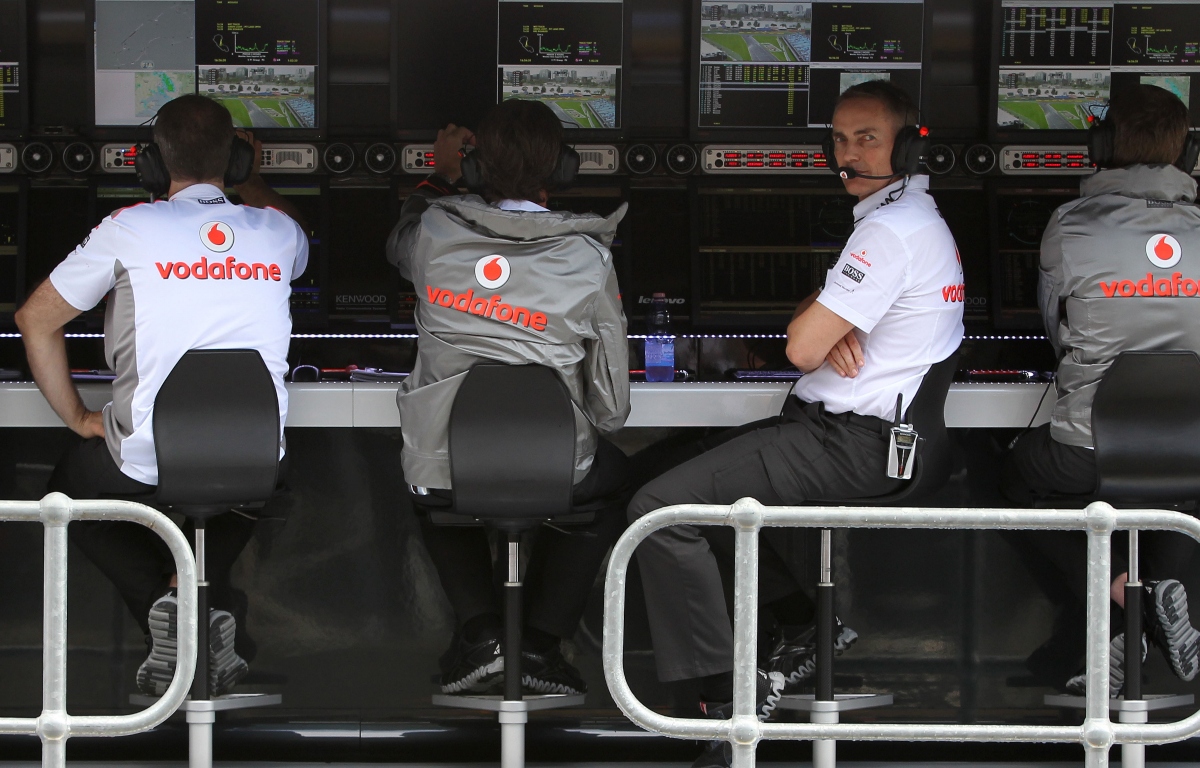 Prior to joining Aston Martin, Martin Whitmarsh didn't want to work for another Formula 1 team as he didn't want to race against McLaren.
The former McLaren team principal and CEO is back on the F1 grid after becoming the Group CEO of the newly-created Aston Martin Performance Technologies division.
It's his first role in the sport since he left his former employer before the start of the 2014 campaign, with his positions being taken by Ron Dennis and Eric Boullier.
Prior to taking the job at Aston Martin, he stated that he had turned down the chance to return to the grid with another team as he didn't want to go up against McLaren.
"I'm quite a strange, loyal person and just didn't want to race against McLaren," he told Motorsport Magazine.
"Never say never. I'm still relatively young and fit [he's 63]. This year I have freed myself up, so I don't hold any executive positions. So there is a bit of hankering for one last hurrah.
"But I'm open to anything if it's challenging and different. To come back and turn the same handles… it would have to be something extraordinary. But maybe I had the best of it.
"I've been a team principal and a chairman of FOTA [the now-disbanded Formula One Teams Association] so it would have to be something pretty special.
He also said that if he were to join another team, it would be important that the owner was more than just rich.
"You can't do it part-time, it's a 24-7 thing, with good people in the team. But you can't always choose the owners, who have to be extraordinary, and quite a lot of them aren't. Well, they are extraordinarily rich…" he added.
Welcome to the team, Martin. 🤝

Martin Whitmarsh has been recruited to the new role of Group Chief Executive Officer of Aston Martin Performance Technologies.

Click below for the full story.

— Aston Martin Cognizant F1 Team (@AstonMartinF1) September 21, 2021
Aston's owner, Lawrence Stroll, certainly fits into the latter category, and his goal is for the team to fight for and win World Championships within the next five years.
That was a big factor in his decision to bring Whitmarsh on board given the 63-year-old played a big part in McLaren's last title triumph courtesy of Lewis Hamilton in 2008.
He was keen to give the rookie a seat in 2007, and the move raised plenty of eyebrows, including those of the team's other new driver at the time, Fernando Alonso.
"We signed Fernando first before we gave Lewis the other seat," Whitmarsh recalled.
"I remember we were telling Lewis and saying 'your dad knows, but what about your mum?' She was working in a factory. So I rang the factory, asked for a supervisor, then asked for Brenda and got her off the line. I handed the phone over to Lewis and he said 'mum, I'm an F1 driver now'. It was a lovely moment.
"Then when we told Fernando he said 'we're meant to be fighting for the championship. How can we fight when we have a rookie in the other seat? You can't be serious. We need someone to push me'."
"We all know how that one turned out."