Masi downplays concerns about dangerous driving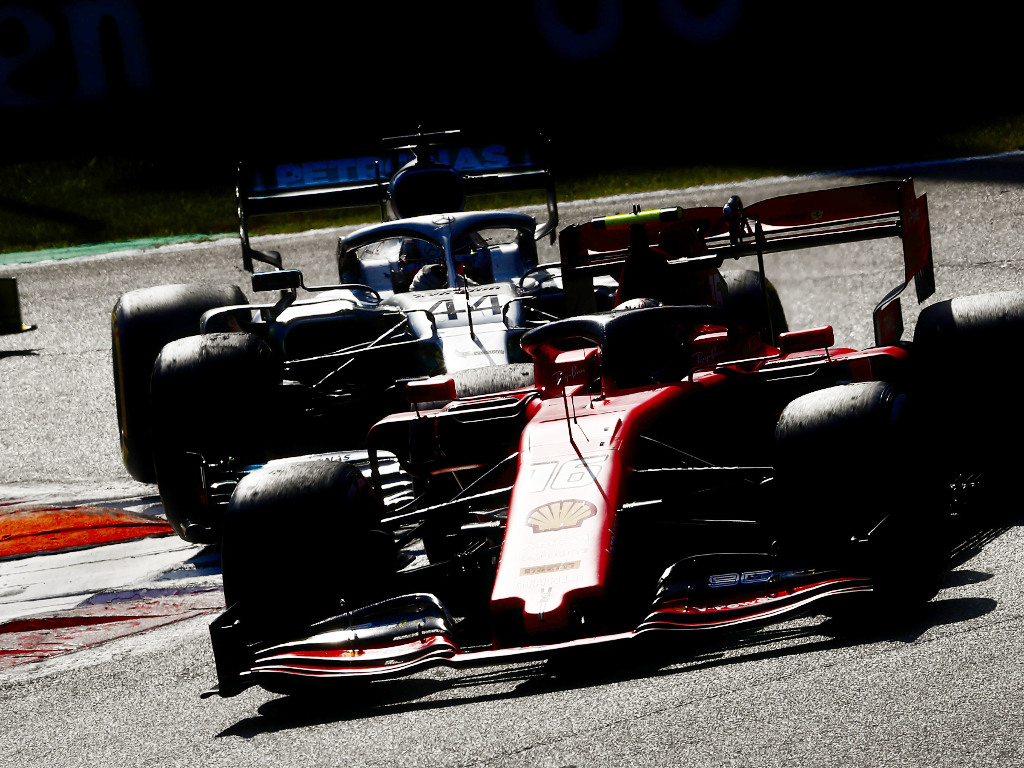 Formula 1's warning system will not result in drivers acting "more dangerous", at least that's the opinion of F1 race director Michael Masi.
Sunday's Italian Grand Prix saw the black-and-white warning flag being waved at Charles Leclerc for his antics while defending against Lewis Hamilton.
The Ferrari driver, who admits his defending was borderline, was shown the flag for moving in the braking area at Turn 4.
He didn't go it again.
"I don't think they will act more dangerous," Masi told Autosport.
"They may be looking at things [overtakes] slightly more, but they are on the border and you can step over that border relatively easily.
"The way it has worked and the two manners it has been introduced in and used so far, for me, I think it is serving its purpose.
"But you have to look at each and every incident on its own merits."
The race director, who stepped into the role earlier this year following the passing of Charlie Whiting, added that his waving of the flag doesn't take the power from the stewards to issue penalties if they feel the line has been crossed.
"It is ultimately the stewards' decision if someone gets penalised," he explained.
"The bad sportsmanship flag is me, but if the stewards feel there is more to it they absolutely have the capability of issuing a penalty and that is where it sits.
"I think it [Leclerc's move] was hard, and the black-and-white was issued for the reason it was there.
"It is quite simple for me and a carbon copy nearly of what Pierre [who moved in the braking area] did last weekend in Spa, so it achieved its purpose."
Follow us on Twitter @Planet_F1 and like our Facebook page.