Formula 1 won't make sweeping changes to the sporting rules for 2022 with Michael Masi saying those have been "postponed" as the teams adjust to the new technical regulations.
Next season Formula 1 will have all-new cars on the grid, the sport adopting ground-effect aerodynamics with an eye to improving the racing.
F1's powers-that-be predict that while the cars will be slower than this season's models, they will be able to follow a lot easier than they can today, allowing for closer racing, more overtakes and a whole lot more excitement.
With that in mind Formula 1 won't be making any other major changes except of course the announcement of additional sprint races for the 2022 season.
"It was a consensus with the teams actually," explained Masi as per GPFans.
"I knew I had a lot of work ahead of me but a number of them said straight out that with all of the other things that we have going on with new cars etcetera, let's do ourselves all a favour with finetuning what we have.
"Grab all the elements that have changed in '22, put them in the known format that we have because with everything else happening next year with the new car, let's go for something known rather than something completely unknown where we're all just going to be flying a bit blind and not as used to it."
"Let's do that. Postpone it until 2023, get all of the relevant elements that were changed in the '22 regulations will be brought into the current format."
Formula 1's sporting regulations govern everything from parc ferme to driving, press conferences to protests, the grid to podiums and of course the rules around suspending and resuming a grand prix.
Masi says these will all be looked at ahead of the 2023 season.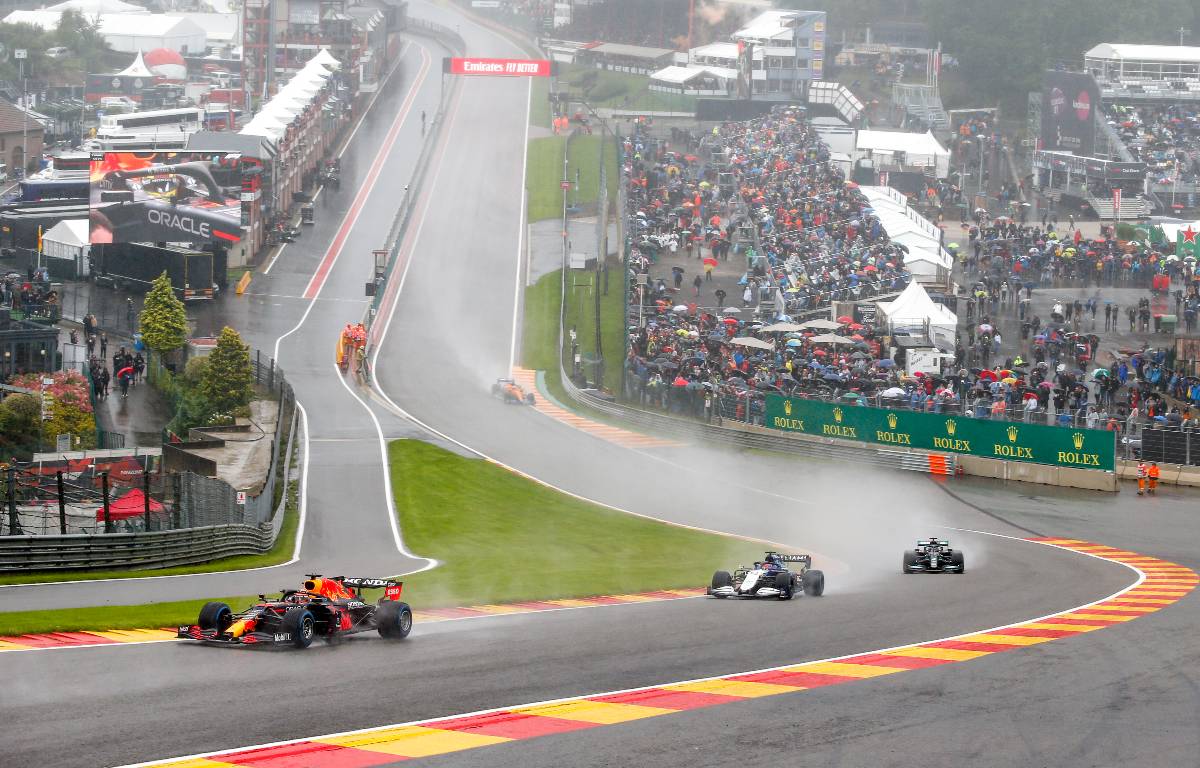 "Yes, we will," he said. "For '23 is the aim.
"The sporting directors have all clearly acknowledged together with all of that, with all of the various management of Covid requirements and so forth that everyone's time to get their head around that is something that they would prefer just to put off for 12 months."
There could, however, still be one change and that relates to situations such as what Formula 1 found itself in the middle of at the Belgian Grand Prix.
With the rain bucketing down, Masi and co tried to find a break in the weather to run the race but eventually opted for a two-lap procession behind the Safety Car.
The drivers weren't happy with that, neither were fans with the non-race being billed as a farce.
In their most recent meeting, the F1 Commission has called on the Sporting Advisory Committee to put forward "options" to ensure F1 never has a repeat of that.
"Following the weather-affected 2021 FIA Formula 1 Belgian Grand Prix, the Commission discussed potential updates to the Sporting Regulations and asked that the Sporting Advisory Committee considers this topic at its next meeting to propose options for updated procedures and regulations," read the Commission's statement