Leclerc reminded ex-Ferrari sporting director of Alonso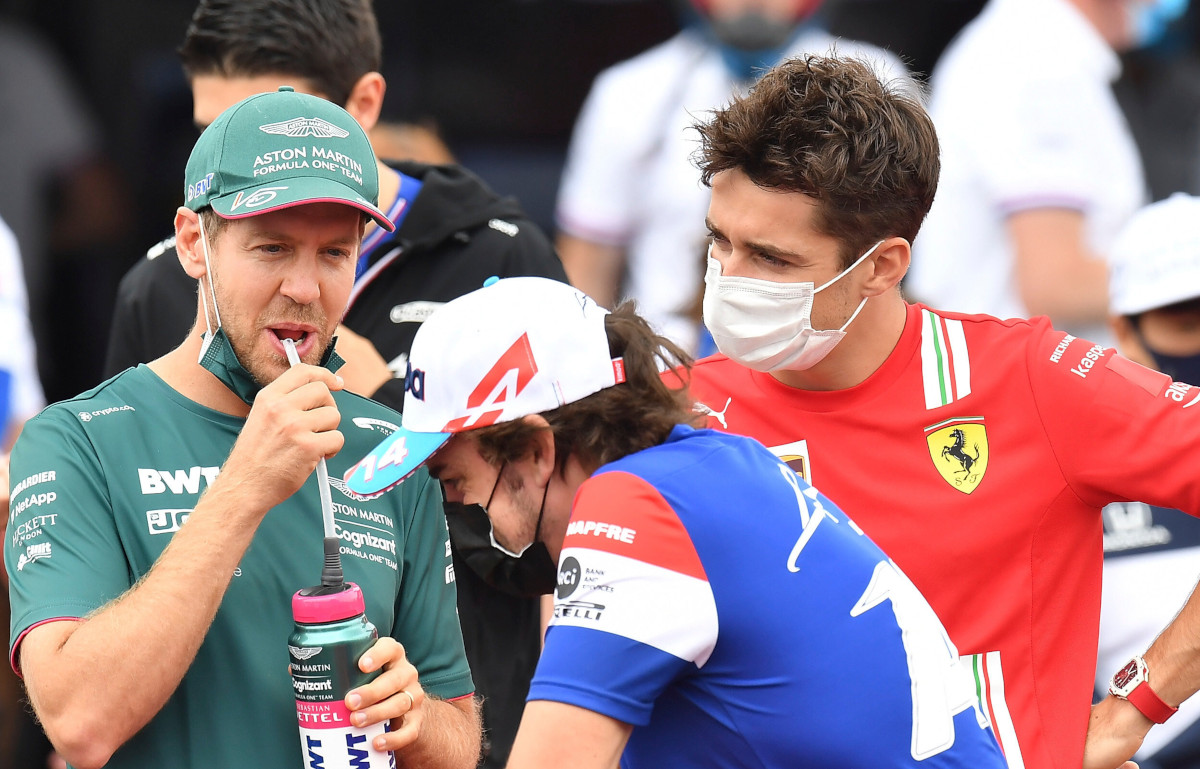 Charles Leclerc reminds former Ferrari sporting director Massimo Rivola of Fernando Alonso as they both take defeat "really badly".
Rivola was with Ferrari from 2009 until 2019, first working as the team's sporting director and then being put in charge of the Ferrari Driver Academy.
That meant he worked alongside Alonso as the Spaniard tried to return Ferrari to the top of the drivers' standings, and he also helped to shape Leclerc, guiding the Monégasque driver through GP3, Formula 2 and into Formula 1.
He told Italian newspaper Il Foglio that he saw a lot of similarities between the double World Championship and the potential future one.
"It was a lot of fun working with him," he said of Leclerc. "It was immediately thought that he would become a champion.
"He reminded me a lot of Alonso in some ways: he wanted to win any challenge and won't accept defeat – he takes it really badly."
The latter has been evident in Leclerc's radio messages, the drivers at times calling himself "f****** stupid" while also lamenting the "s**t job" he did.
Rivola says he "worked a lot" with Leclerc on trying to "managing anxiety, on anger, on brooding over mistakes", saying the drivers has improved on that.
Charles Leclerc post-race radio:
"I did a S*** job, a S*** job… I am so sorry guys, I am f****** stupid, even more than in Baku." pic.twitter.com/MGdwT2YKBW

— FormulaRacers (@formularacers_) November 15, 2020
He added: "It happens that out of 15 corners you can make a mistake and you can't think of the mistake in the next 14… he did a great job and improved a lot.
"And then I believe that the life tragedies he suffered, from Jules Bianchi to his father, have made him even stronger.
"He still has a lot of potential for growth. I told him what he is missing… he has to improve even more in his reading of the race."
Leclerc's godfather Bianchi passed away in 2015 having never regained consciousness after his crash at the 2014 Japanese GP, while his father Hervé died in 2017 shortly before Leclerc signed his first F1 contract with Sauber.
Rivola believes out of today's youngsters who are still waiting to claim a first title, Leclerc is leading the pack.
"Honestly, I see him ahead of the other young great riders of today," he said.
"Now that Verstappen has won he will have enormous confidence, Red Bull has allowed him to make a lot of mistakes, which has not been possible for Charles in Ferrari, there you cannot afford to make mistakes so much, you have another pressure on you."
He has also been impressed by Lando Norris and Carlos Sainz while believing George Russell, Mercedes' new signing, could also win a title.
"Norris was the surprise of last year, I had followed him when he was 16 and he was already going strong, but he had an advantage in kilometres over the others that could make a difference. Last year, however, he made Ricciardo look a disappointment.
"Russell is another one who has all the credentials to become champion. Sainz didn't surprise me at all. I had already proposed it in the Academy many years ago. He is one of those who has always been strong. He is smart and fast."
PlanetF1 Verdict
Leclerc and Alonso comparison made
A former Ferrari sporting director has compared Charles Leclerc to Fernando Alonso.