Mattia Binotto called Charles Leclerc personally to inform him of resignation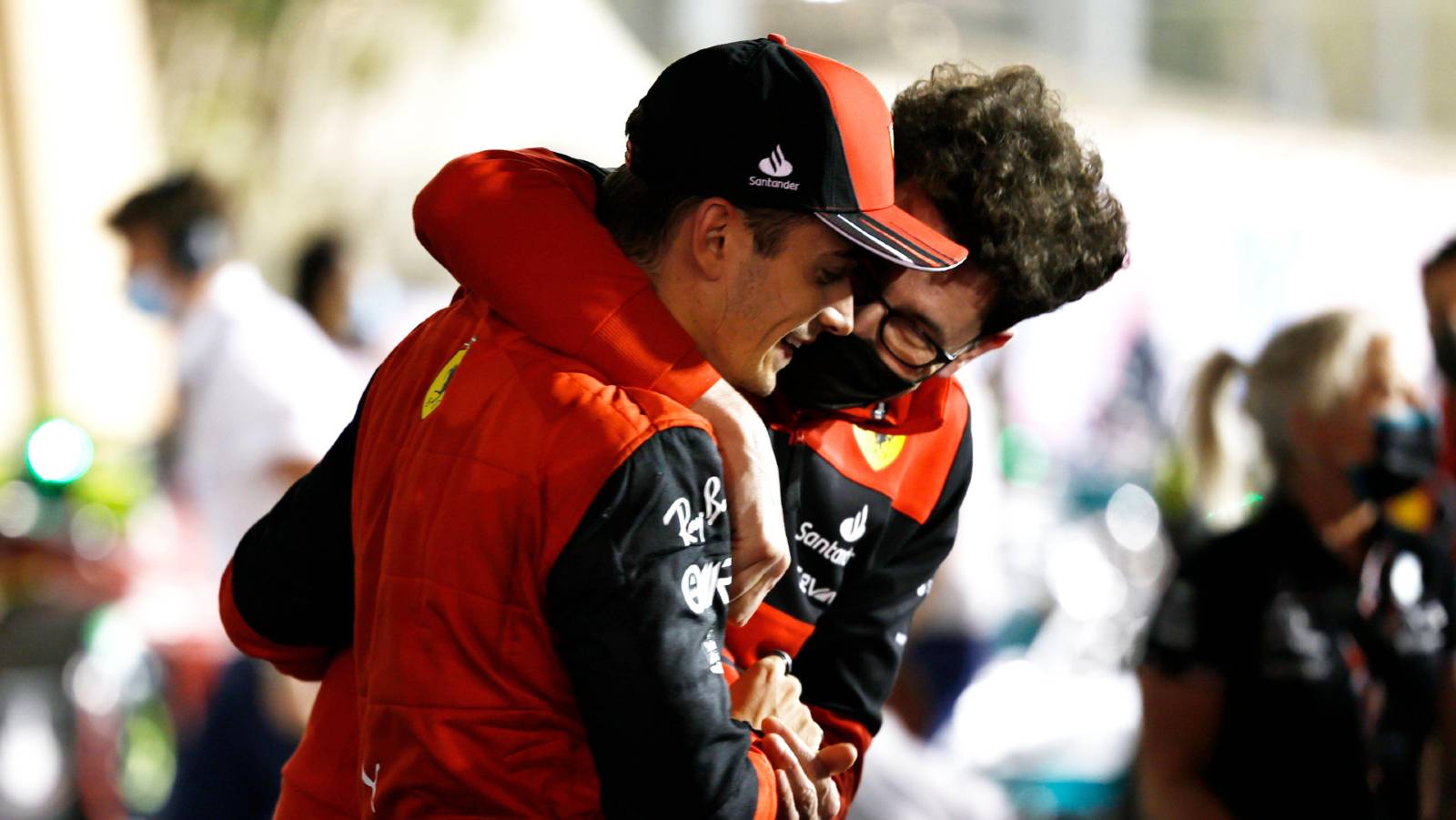 Charles Leclerc revealed that Mattia Binotto called him to inform him that he would be stepping down shortly before it was made public.
The Ferrari boss announced he would be leaving the team at the end of the season following their best campaign since 2019 but one that was full of disappointment.
Repeated mistakes led to tensions being high at the team and at one point, Binotto was seen visually dressing down Leclerc after the latter had lashed out against the team's decisions.
There was plenty of speculation that Leclerc was behind the move to force Binotto to resign but he has denied that, saying he thanked him for bringing him to the team and wished the 53-year-old all the best for the future.
"Mattia called me to announce that he will stop," Leclerc said during the FIA prize giving gala. "I respect his decision and I can only thank him.
"Obviously he has believed in me right from the start, he extended me with a very, very long contract, and before being team principal he was also inside the Scuderia for many, many years and he has contributed to the success the team had in the past years.
"So I wish him the best and obviously now it's up to us to focus on the future, try and take the right choices in order to to be a bit more of a challenge to Red Bull next year."
Ferrari close in on Fred Vasseur which is good news for Charles Leclerc
If recent speculation is to believed Ferrari are close to appointing current Sauber team principal Fred Vasseur as the man to take Binotto's place.
With Ferrari CEO Benedetto Vigna and Exor [Fiat parent company] chief executive John Elkann leading the recruitment process, no doubt they will have wanted to keep Leclerc happy given his high potential and his long contract and in Vasseur they may have found the perfect man to do just that.
Vasseur and Leclerc's relationship goes back to the 2018 season and the latter's debut in the sport which came under the leadership of Vasseur.
During 2018, which was Sauber's first under current sponsor Alfa Romeo, the team finished eighth in the Constructors' Championship with their best points total since 2013.
Leclerc was responsible for 39 of the 48 points and following a P6 in just the fourth race of his career, he ended the season with three consecutive P7 finishes.
From the stats alone, is it clear to see Vasseur knew how to get the best out of Leclerc and Ferrari will want him to repeat that should he be the next candidate to fill the hottest of Formula 1 hot seats.
Read more: The biggest, best and mind-blowing moments from the 2022 Formula 1 season