Binotto: Ferrari made 'right choice' with Sainz strategy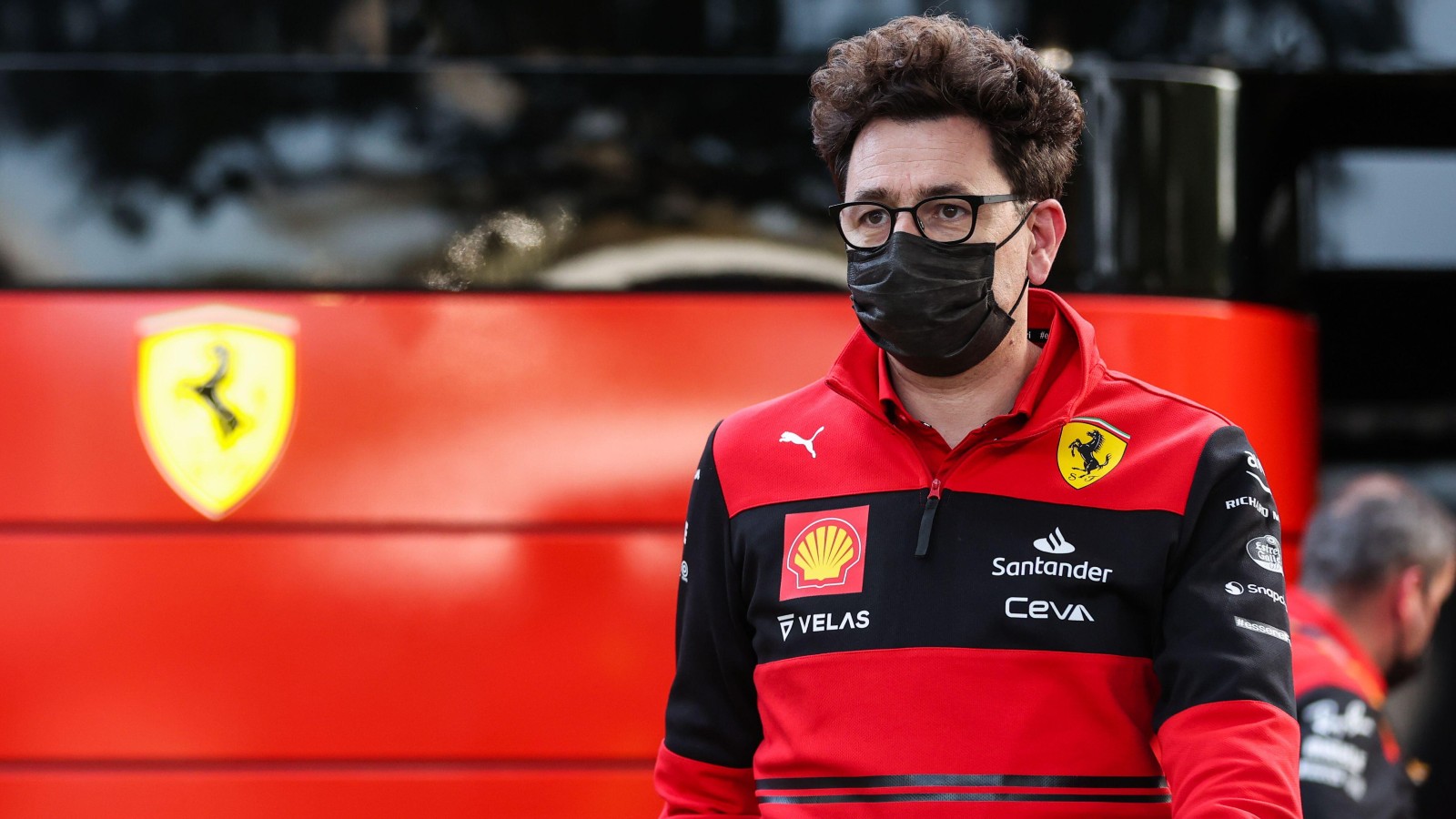 Ferrari boss Mattia Binotto is sure that his team made the right call by pitting Carlos Sainz for a second time in France.
Despite carrying a five-second penalty due to an unsafe release by Ferrari, Sainz was looking strong in the latter stages of the race having started P19.
The Spaniard had just passed Sergio Perez for P3 when Ferrari called him in, looking to move away from a one-stop strategy, but Sainz did not take to the pit lane.
Once he did, serving that five-second penalty, Sainz came out with a recovery mission ahead, ultimately finishing P5 with an extra bonus point for setting the fastest lap.
Although there was visible graining on Sainz's tyres, it did seem a strange call to pit him when his pace was still strong.
Binotto though made it clear that it would have been "really risky" to try and get Sainz to the end without a second stop.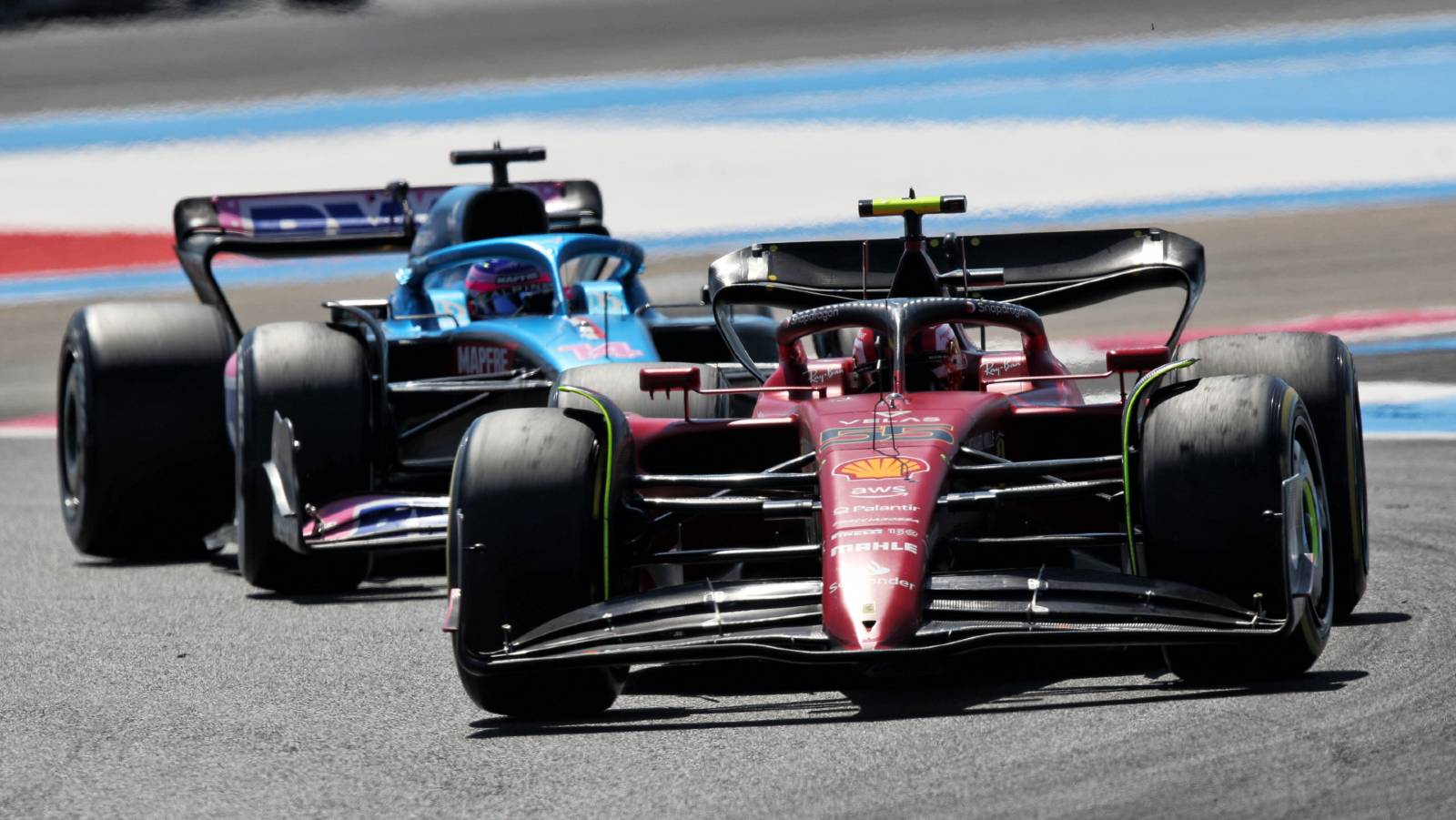 "We don't feel it's the right choice, we're pretty sure it's the right choice," Binotto affirmed to Sky Sports F1. "Because at the time he was short on [tyre] life, so it would have been really risky to go to the end.
"We don't think he would have had the pace still to open the gap to five seconds because he had a five-second penalty at the time. And by stopping he did as well the fastest lap which is certainly a point which was granted. So I think that was the safest and the right decision to take."
Asked if he felt a podium finish had slipped away though for Sainz as a result of that stop, Binotto replied: "We don't think so.
"We think that if we would have stayed out he would not have opened the gap to five seconds to the guy behind. They were going on a [1]:37.9 which was a pretty fast pace."
Sainz was the sole remaining Ferrari in the race after team-mate Charles Leclerc had earlier crashed out of the lead.
There was some initial confusion over the cause, Leclerc heard saying throttle among the angry screams over team radio, leading to speculation that his throttle problems from Austria may have returned.
Yet back in the media pen, Leclerc accepted that the crash was driver error alone.
Binotto would clarify the situation, confirming that it was indeed Leclerc's mistake.
"Yeah it was a genuine driver error," said Binotto.
"About the throttle, it's when he put the reverse and he was trying to move back from the barriers, there is a strategy, without going into the details, that he felt the throttle, or the torque of the engine was not responding to the throttle.
"But nothing to do with the mistake."
So, Binotto accepted that Ferrari's French GP "didn't go to plan", but he nonetheless takes away positives, including Ferrari's overall pace and their tyre wear compared to Red Bull.
"Yeah, it didn't go to plan, but I think we have a good performance, tyre management, tyre degradation," said Binotto.
"Again I think we have a bit of edge on Red Bull because after 15 laps Charles was going well and was gaining a couple of tenths, three tenths per lap on Max that he had to stop very early and would have extended the stint.
"So a little mistake, it happens, as we may have reliability issues, what I said to Charles is 'we made our life a little bit more difficult, but I think we will enjoy more in the future'."