Binotto happy Sainz is questioning strategies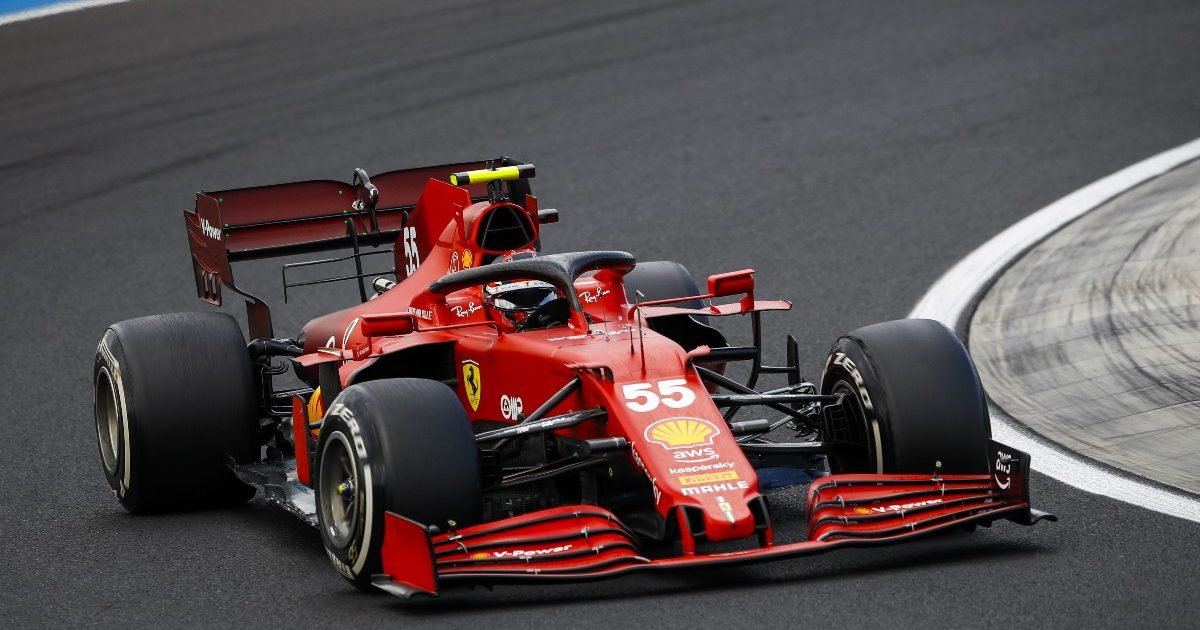 Mattia Binotto is happy that Carlos Sainz questioned his team's strategy for him at the Hungarian Grand Prix.
The Ferrari driver made an excellent start in Budapest, going from P14 to P6 in the early stages, avoiding the chaos unfolding ahead of him.
He then found himself stuck behind the slower cars of Yuki Tsunoda and Nicholas Latifi, and noticing this, rivals behind pitted early to try and pull off the undercut.
His team wanted to bring him in soon after to guard against this, but he told them not, instead saying that he had enough pace to execute the overcut on those ahead once they had pitted.
They listened, and it proved to be the right decision as he put his foot down when he had clean air and thus got the jump on both the AlphaTauri and the Williams.
Binotto doesn't think that the team had necessarily made any errors when deciding the original strategy but has no issues with Sainz telling them to change it either.
"These are conclusions that we are reaching together," he said as per motorsport.com.
"So it's our way of approaching, having an open discussion on the radio, making sure that in certain conditions we are reaching the right conclusion.
"I think we had always good strategies, which have been applied not only thanks to the strategist but thanks to the contribution of the drivers, who are the ones driving the car, and knowing the conditions around the track.
"So I don't think it's a misjudgment, because the final call has been done by the strategist. The driver has suggested what was his impression being there, we review our simulation or our evaluations, [and] we concluded that was the right choice.
"So, overall, [I am] happy [with] the way that this communication is working. And that's showing how the team is properly working."
Confirmed P3 🏆!! My second podium for @ScuderiaFerrari and super happy for the entire team after all the effort we have put into this first part of the season. It comes (again) in a non-typical way….but cheers 🥂!! FORZA FERRARI
–#Carlossainz pic.twitter.com/fEcEisXDp6

— Carlos Sainz (@Carlossainz55) August 1, 2021
Carlos Sainz's Ferrari merchandise is available via the official Formula 1 store
Sainz's call ended up being crucial as he crossed the line in P4 and ultimately scored a podium thanks to Sebastian Vettel's disqualification.
He says it shows that he and the team are starting to click and is expecting such conversations to become more regular going forward.
"This is the kind of thing that [comes with] more races with the team," he said.
"We are just going to become stronger, and it's going to be easier to perform at a higher level once we get to know each other better."