Binotto offers his thoughts on Sainz's 'tough' race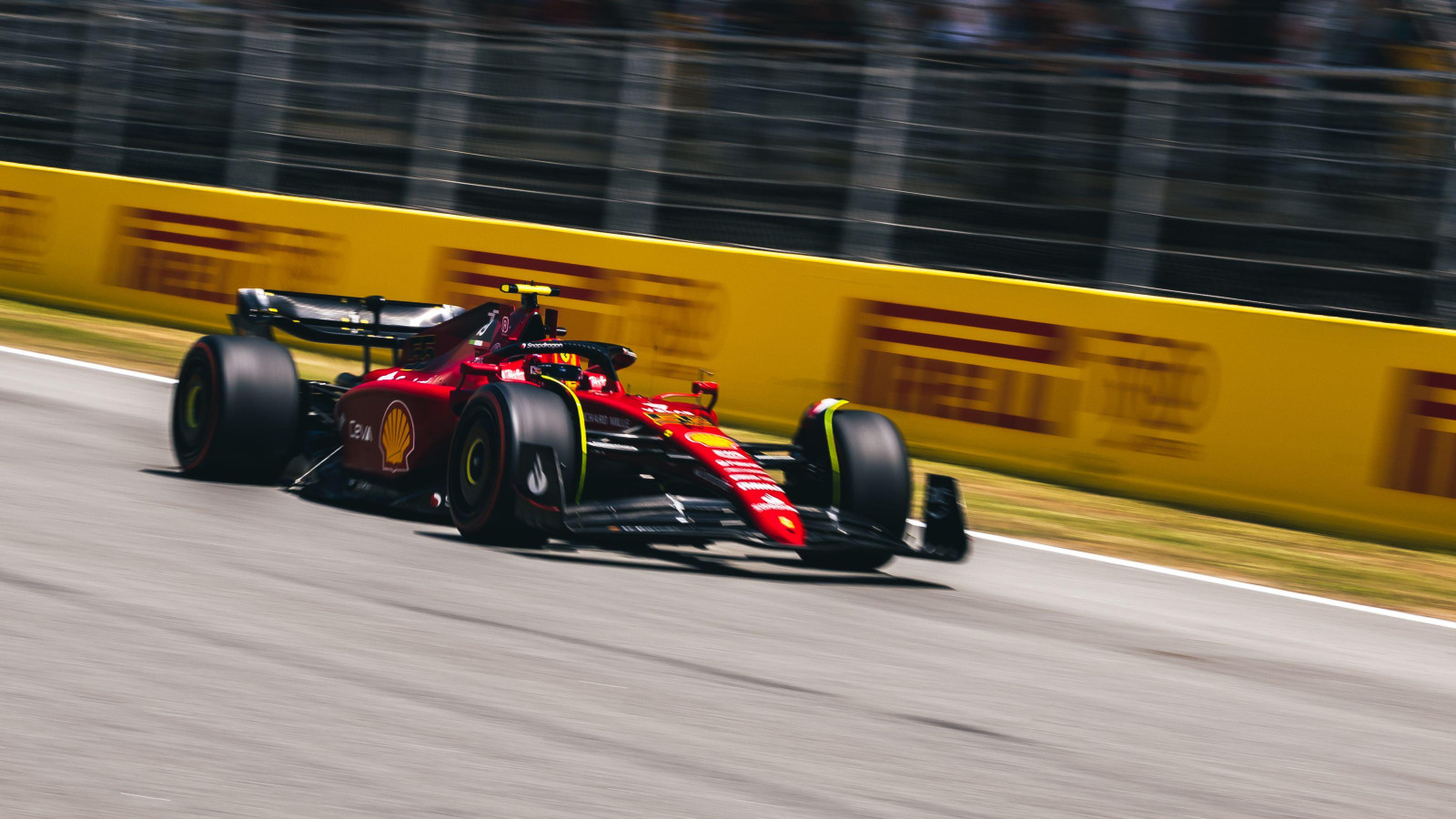 Ferrari team boss Mattia Binotto believes there may be a crucial difference between Charles Leclerc and Carlos Sainz that the Spaniard is struggling to deal with.
Sainz was left to wonder what might have been, as the Spaniard finished off the podium at his home race in Barcelona.
Starting from third place, Sainz's race was immediately compromised as his F1-75 went into anti-stall off the line and resulted in him falling to fifth.
Early in the race, Sainz made an error at Turn 4 attributed to a gust of wind and spun his car into the gravel. Extricating himself without any car damage, Sainz fought back to finish in fourth. He had been overtaken by Mercedes' Lewis Hamilton late on, but capitalised on a reliability concern for Mercedes that forced Hamilton to slow down the straights.
Having finished off the podium in a car that team-mate Charles Leclerc used to lead the first 27 laps of the race, Sainz said he had picked up some damage during his off-track excursion.
"[It was a] long, long, tough race for us," he told Sky Sports F1.
"After the gust of wind and the spin, I tried to recover but the car was not the same after that.
"I picked up quite a lot of damage and I was sliding all around trying to get back into a podium. Fourth is not what I wanted, clearly, [I was] struggling the whole race but it's how it goes sometimes."
Despite his travails, Sainz said that he was able to take some encouragement from the grandstands as his home crowd cheered him on.
"It helped me not to give up after the spin," he explained.
"I think I was out of the points and, even with a damaged car, I tried to do my best to recover but it wasn't our day.
"The start, the spin – everything went the wrong way and then, to do nearly a full race distance with the amount of damage that I had, was quite tough."
🇪🇸 Very tough Sunday. A gust of wind threw me off in T4 and I got damage on the car. I gave everything to recover and crossed the line P4 despite the lack of downforce. Not the way we wanted to finish this weekend, also with Charles DNF. On to Monaco.

👉https://t.co/ECLxXCd96z pic.twitter.com/8qCnfOrkUU

— Carlos Sainz (@Carlossainz55) May 22, 2022
Ferrari team boss Mattia Binotto proved sympathetic to Sainz's struggles, with the Spaniard once again having a tough weekend after his recent troubles in consecutive races in Australia, Emilia Romagna, and Miami.
Binotto believes that the difference between Sainz and the metronomic performances from Leclerc could come down to the Monegasque's ability to handle a more extreme setup direction.
"Carlos is struggling a bit more but I don't think he's really struggling," Binotto told Sky Sports F1.
"He's doing well and Charles is really driving very well and doing a fantastic season so far. He's capable of running a very aggressive balance which maybe Carlos, at the moment, cannot."
Despite this, Binotto said it's only a matter of time until things come good for Sainz.
"Certainly, Carlos needs a bit more experience," he said.
"It's a shame for him because he damaged the car when going off, so he lost the downforce and balance, but I'm sure he will get there at some stage.
"That's the attitude of Carlos – studying the data, trying really different driving styles, adapting himself. It will maybe take a bit of time but he will get there."