Mattia Binotto does not want to revisit 'old path' of 'changing people' at Ferrari
Mattia Binotto says he does not want to revert to the "old way" of trying to improve Ferrari's fortunes – with a turnover of personnel.
Despite having made a big improvement this season on the past couple of campaigns under the new technical regulations, 2022 is proving to be a year of what might have been for Ferrari.
They have won four races, yet the victory tally could potentially have reached double figures but for a spate of engine failures and errors on both the driver and strategy side – mainly the latter.
There have been calls for Ferrari to make changes, especially among their race strategy staff, but that policy did not bear fruit in the past – and the Scuderia have previously stated they see continuity as being key to their hopes of becoming World Champions again.
Binotto, the team principal, is very much sticking by that mantra.
In an interview with Martin Brundle for Sky F1, he said: "We do not need to change people, but we certainly need to change some things.
"The way we are communicating, the way we are getting to the process of making our decisions…changes are required.
"Adding value may be necessary, adding people as well. But changing people is not a path I want to go through – that's an old way of addressing issues."
Where and how can Ferrari improve?
Let's start with the positives. This time last year, if you had offered Ferrari four race wins from the first 16 in 2022, they would surely have taken that.
It is a tribute to the F1-75 car they created, which looked the class of the field from unofficial pre-season testing onwards. Only since the summer break do Ferrari look to have fallen off the race pace of the Red Bull RB18.
And apart from the occasional mistake here and there, Charles Leclerc and Carlos Sainz have enjoyed very solid seasons and certainly consolidated, if not enhanced, their respective reputations.
But on the other hand, some of the basic requirements have not been executed to even an adequate standard – engines can blow, yes, however there has simply been no excuse for regularly getting strategy wrong and throwing away dozens of points and even several potential race wins.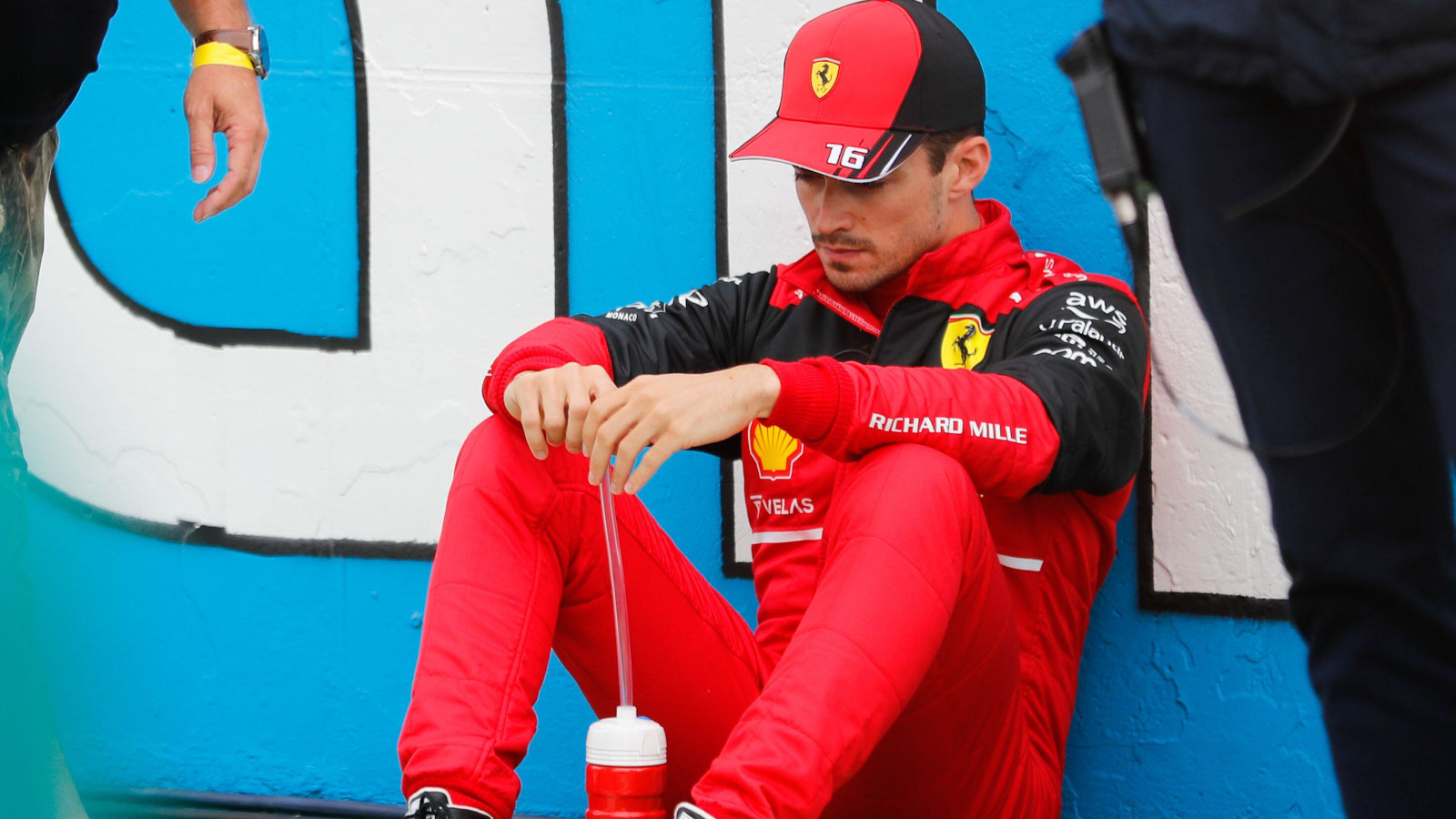 "If we look at the current season, we know there are still steps required to be in the position to win a championship," said Binotto, with Ferrari now trailing Red Bull by 139 points in the Constructors' standings.
"Ferrari have done an enormous development from last season to this one. You need to look back many years to see such a big development.
"Overall, the team did a fantastic job in developing the current car, but still there are situations [that need improving].
"The reliability, because the reliability cost us at least a couple of victories and in order to win championships you need to reliable; race management – strategy and pit-stops, areas of improvement are required.
"I think during the race weekend you may always do mistakes. I think being perfect is almost impossible, you need to take a decision on the pit wall, but we need to be the best."
Read more: Ferrari upgrades coming for Singapore with more planned for later – report