Binotto: Leclerc can become leader like Schumi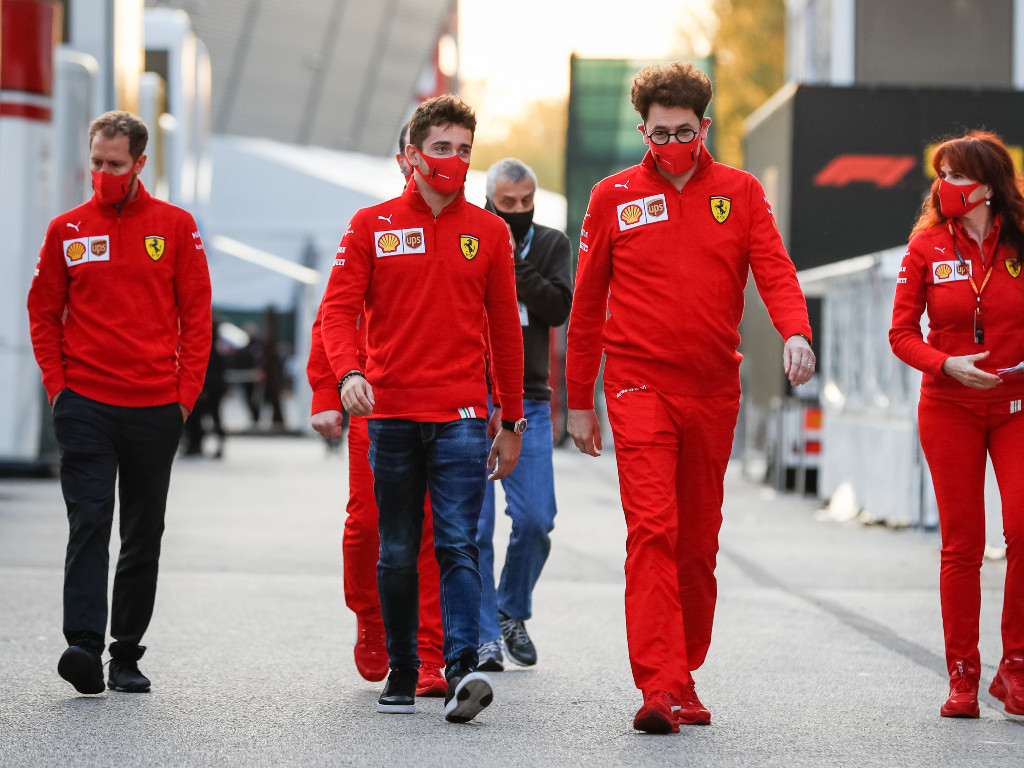 Mattia Binotto believes Charles Leclerc can replicate Michael Schumacher in becoming a "clear leader" of the Ferrari team.
Schumacher is synonymous with Ferrari's golden age in the early years of this century when they won six consecutive constructors' World Championships between 1999 and 2004, with the German racer claiming the drivers' title in the last five of those years.
Obviously the Scuderia are a long way from those heights just now, which have instead been scaled by Mercedes and Lewis Hamilton – but Binotto thinks Leclerc is the man who could inspire them back to the F1 pinnacle.
Ferrari team principal Binotto has discussed the "similarities" between Schumacher's arrival with the Italian giants in 1996 and Leclerc's role going forward, with the 23-year-old stepping up as Sebastian Vettel is being phased out of the team for 2021.
Get your hands on the official Ferrari 2020 collection via the Formula 1 store
"I often compare it. I think there are similarities, no doubt," said Binotto on the Beyond the Grid podcast.
"The first is that Ferrari at the time, 1995 to 2000, were investing. We were investing as we are investing today, investing on technologies but investing on people as well, so employing young people and young engineers.
"If I look at Ferrari in the last years, we have employed a lot of young engineers which today are starting to become our foundations.
"There was also a leader as a driver, Michael at the time. I think today we've got Charles. He's not as experienced as Michael because he's not a World Champion, while Michael was.
"But I think we've got a clear leader on-track as a driver. I think that's important as well. I think there is the commitment of the entire company to try to build a winning cycle in the future."
Binotto recognises Leclerc is not as advanced in his career as Schumacher was when he took on the mantle of Ferrari team leader, with the German already having bagged two titles while with Benetton.
"Both are very talented drivers," said Binotto. "Charles is fast, capable of overtaking and fantastic at protecting the position. I think he has the mentality that winning is a clear objective for him. Second place is never satisfactory for him, as it wasn't for Michael.
"But Charles is a lot younger to Michael at the time. He needs to develop as a leader of a team. The success of Ferrari tomorrow will be somehow dependent on the way he will behave as a leader himself.
"But I think that while Michael was already a leader, Charles is developing as a leader and developing well."
Follow us on Twitter @Planet_F1, like our Facebook page and join us on Instagram!