Binotto is 'an engineer, not a boss'
Mattia Binotto is the wrong man to steer Ferrari out of their troubles, being "an engineer and not a team boss".
Those are the words of former F1 team principal Colin Kolles, who ran Spyker and Hispania and knows Binotto "personally".
Ferrari are enduring a poor 2020 season by their lofty standards and having hoped to carry the fight to Mercedes in the World Championship, they find themselves down in fifth position after six races behind also Red Bull, Racing Point and McLaren.
Binotto replaced Maurizio Arrivabene as team boss of the Italian giants in 2019 and remains at the helm following a recent technical reshuffle, which involved the creation of a Performance Department.
"Binotto is a very good engineer," grandpx.news quotes Kolles as having told AvD Motorsport Magazin.
"But an engineer is not a team boss. From my point of view, an engineer cannot be a team boss either.
"I know Binotto personally. He is a person who is shaped by numbers and not by feelings. There is no warmth.
"These engineers do not understand the psychological side."
Get your hands on the official Ferrari 2020 collection via the Formula 1 store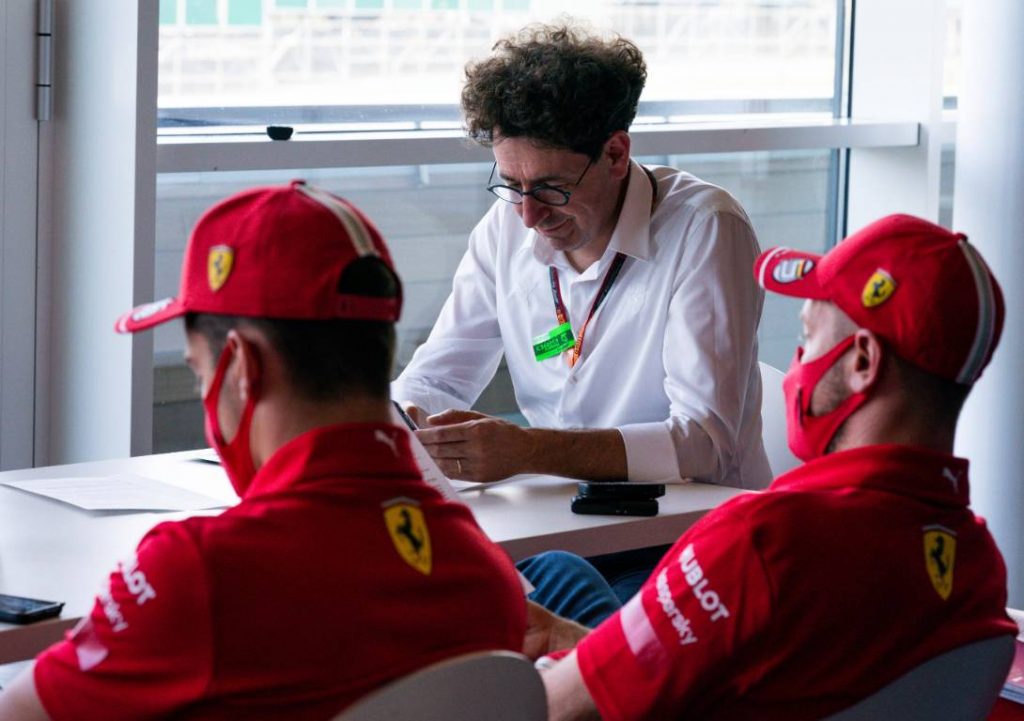 The last quote appeared to be a reference to Sebastian Vettel, who was told before the 2020 season got under way that he would not be retained for next year by Ferrari.
The effects of the global health pandemic were bizarrely cited as the reason for the Scuderia's decision.
The 'divorce' between Ferrari and the four-time former World Champion is becoming messy, with increasingly fractious communication over the team radio during races in addition to some below-par performances from Vettel in a car less competitive than he is used to.
"The problem is how he (Vettel) was dumped," Kolles explains.
"It was put in the press that Vettel was gambling for a big salary but that never happened. He just got a call with Covid-19 as an excuse.
"And they announced the separation much too early. That completely destroyed the season for them.
"But the problems started a few years ago, when Sebastian could have won the World Championship but did not get the team's full support.
"When a team wants to become World Champion, it has to have one No 1 driver and that should have been Vettel.
"Drivers are very sensitive when they feel they are not receiving full support."
Follow us on Twitter @Planet_F1 and like our Facebook page