Ferrari boss Mattia Binotto does not believe Lewis Hamilton's dominant display in Brazil was fully engine-related.
Mercedes gave their title challenger a fifth new Internal Combustion Engine of the season for the Sao Paulo Grand Prix, and few expected the level of performance that followed.
Despite the five-place engine penalty and his exclusion from qualifying on that sprint weekend Hamilton was still able to win the race, passing title rival Max Verstappen on-track to do so.
Red Bull talked up the power advantage they believed had been afforded to Hamilton by that fresh ICE, with driver programme boss Helmut Marko describing it as a "rocket" Mercedes had created.
Binotto though is not convinced, instead feeling the Interlagos track was more at play, a venue which to his mind evidently favoured Mercedes more than Red Bull.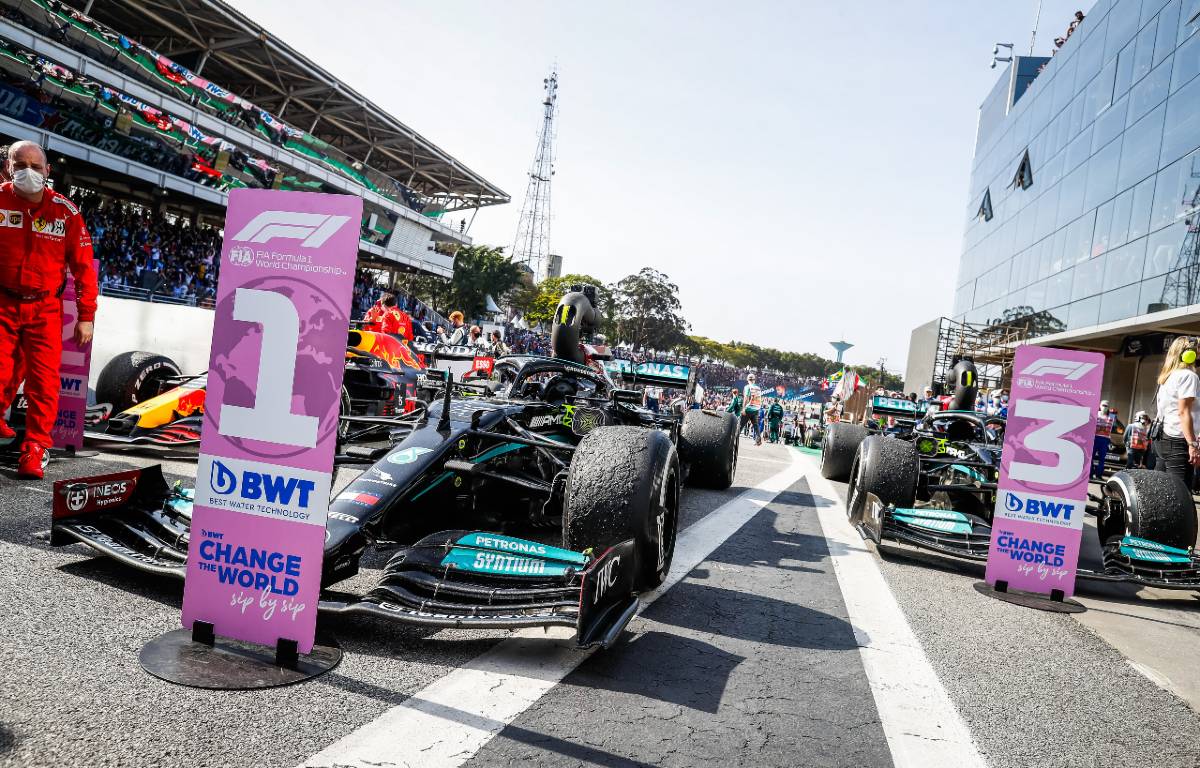 "I honestly don't think it's a power unit issue," Binotto told Sky Italia.
"From one track to another, a car can adapt better than the other. In Mexico, Red Bull had an advantage. In Sao Paulo it was Mercedes.
"You can also see it from [Valtteri] Bottas' performance, who did not change the engine. The difference between the two of them [Bottas and Hamilton] was small.
"What will matter more is how the cars adapt to the next grands prix, of which two are unknown to everyone."
Binotto is referring to the Qatar and Saudi Arabian GPs, with the former being the next destination for this thrilling Formula 1 title battle.
But behind the Hamilton/Verstappen and Mercedes/Red Bull squabbles, Ferrari have their own fierce battle to contend with as they look to defend P3 in the Constructors' against McLaren.
Recent rounds have produced a struggle for form at McLaren, who now trail Ferrari by 31.5 points.
This is an advantage Binotto knows is significant with only three races left, but he stressed reliability can still play a role.
"At the moment we are ahead of McLaren by 31 and a half points, which is the biggest gap there has been between our teams since the beginning of the season," Binotto acknowledged.
"Given there are three races left until the end of the season, that's a significant advantage.
"But I knock on wood because reliability will remain a key factor in the remaining races."