Mattia Binotto denies the technical directive is affecting Ferrari's speed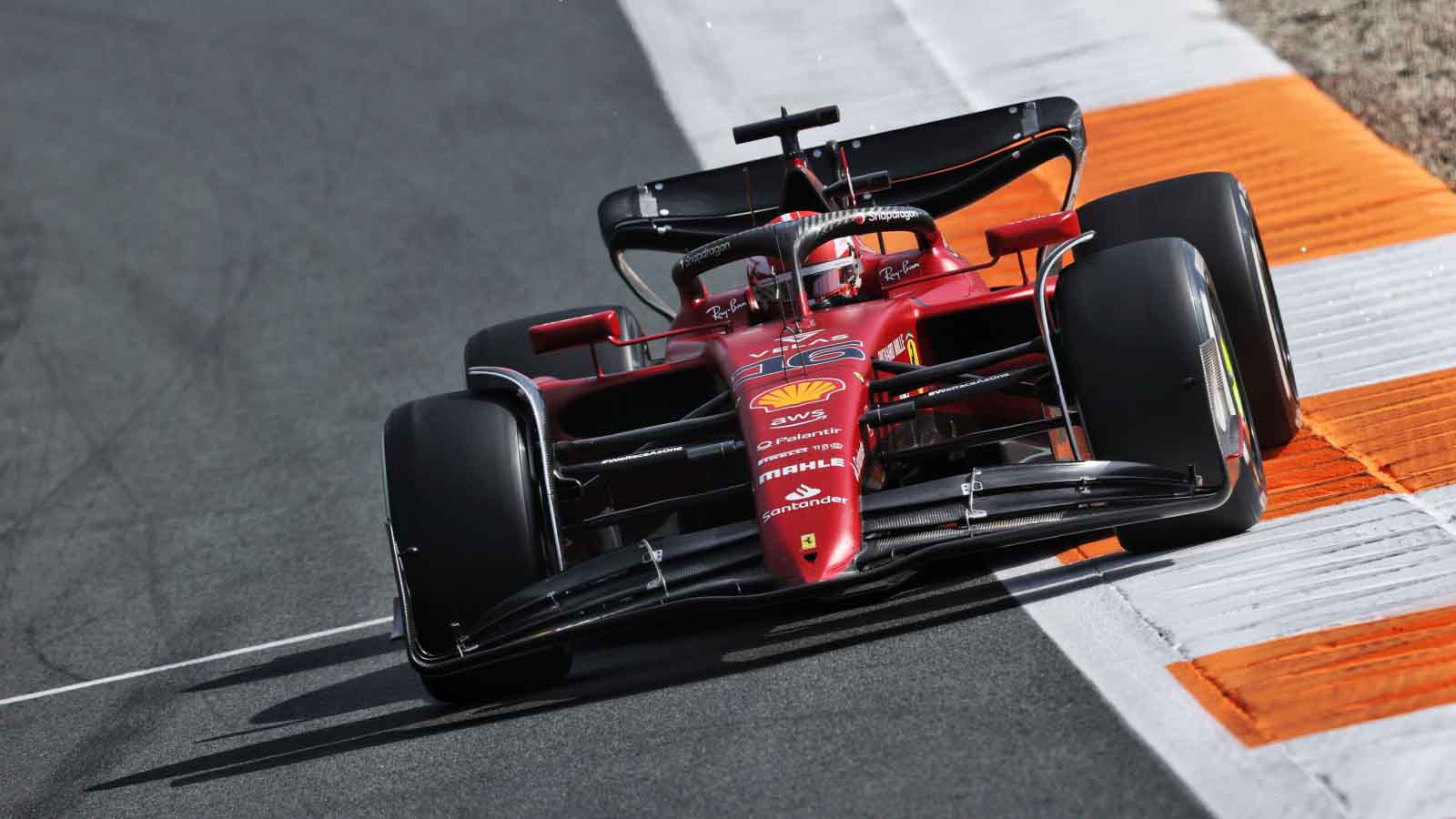 Mattia Binotto has insisted the recently-introduced FIA technical directive is not the cause of Ferrari's drop in speed.
At the start of the season, Ferrari had the quickest car on track but were unable to capitalise on its speed following a series of reliability and strategy problems.
Now, with just seven races left in the 2022 season, the team can no longer claim to have the outright quickest car on the grid.
During the Dutch Grand Prix, they found the F1-75 to be no match for not only the Red Bull but also the Mercedes car.
It has been theorised a possible cause behind this loss of pace is the FIA directive that was introduced after the summer break which was designed to tackle porpoising but also focused on 'flexi-floors'
FIA rules state the wooden plank which runs along the bottom of the car must have a limit of 2mm of flexibility, but there was suspicion some in the paddock, including Red Bull and Ferrari, had found a grey area which allowed them to hit up to 6mm of flexibility.
The sport's governing body has now clamped down on this but Ferrari team principal Binotto has insisted that is not the cause of their problems.
"We have to understand if these balancing problems are the result of set-up choices or if they are the result of the latest developments," said the 52-year-old, quoted by Corriere della Sera.
"It is not the directive itself that is causing us problems, its effects are negligible. Here we have experienced a situation very similar to Budapest where this rule was not there. Regardless of the tyres we were using, we were not quick."
Tifosi, assemble…

It's race week for Monza 🥳#ItalianGP 🇮🇹 #F1 pic.twitter.com/2Ck6gTC5yT

— PlanetF1 (@Planet_F1) September 5, 2022
With Red Bull disappearing over the horizon in the Constructors' Championship, Ferrari will have one eye on Mercedes who are just 30 points behind them in the standings.
Another issue facing Ferrari is a potential grid drop for Carlos Sainz as the team need to change his engine for the Italian Grand Prix. Binotto was adamant they "will try to limit the number of penalties to a minimum" for their home race.
Ferrari will want to quickly learn the problems with the car's set-up as a report stated they were at an "advanced stage" for the development of their 2023 car.
Corriere della Sera also stated the future of Binotto at the team was under question.
"The World Championship is gone, the objective now to win as many races as possible," they said. "Will that be enough for the team principal's continuation? It is all in the hands of [Ferrari CEO] John Elkann and managing director Benedetto Vigna, who are silent."