Binotto points out F1's double standard 'attitudes'
Mattia Binotto believes F1's double standards have been front and centre this season with Red Bull's flexible wings and Mercedes' engine trick, and yet they haven't faced a backlash like Ferrari did in 2019.
Back in 2019, Max Verstappen blatantly used the word cheating with regards to Ferrari's engine saga after rivals questioned the Scuderia's much-improved power unit.
It was alleged that Ferrari were either tricking the fuel flow sensor or burning oil from the intercooler.
Although the FIA investigated the matter, no details were released to the public with motorsport's governing body instead entering a secret agreement with Ferrari.
Fast forward two years and it is Red Bull and Mercedes who have been the focal point in this year's Technical Directives.
Early in the year the FIA introduced a more stringent test for the flexibility of the rear wings, Red Bull just one of several teams that admitted they'd have to strengthen the wing to pass the new tests.
Now it is Mercedes' engine that is being questioned by rivals, most notably Red Bull.
They suspect their title rivals of tricking the FIA temperature sensors that record the engine's inlet plenum temperatures, while also creating walls within their inlet plenum that can be filled with super-cooled liquid that could accelerate the cooling of the air within the plenum chamber.
But unlike the frenzy that surrounded Ferrari's 2019 engine saga, this one is playing out rather quietly in the background.
Binotto wants to know why there is a different "attitude" when Ferrari are involved.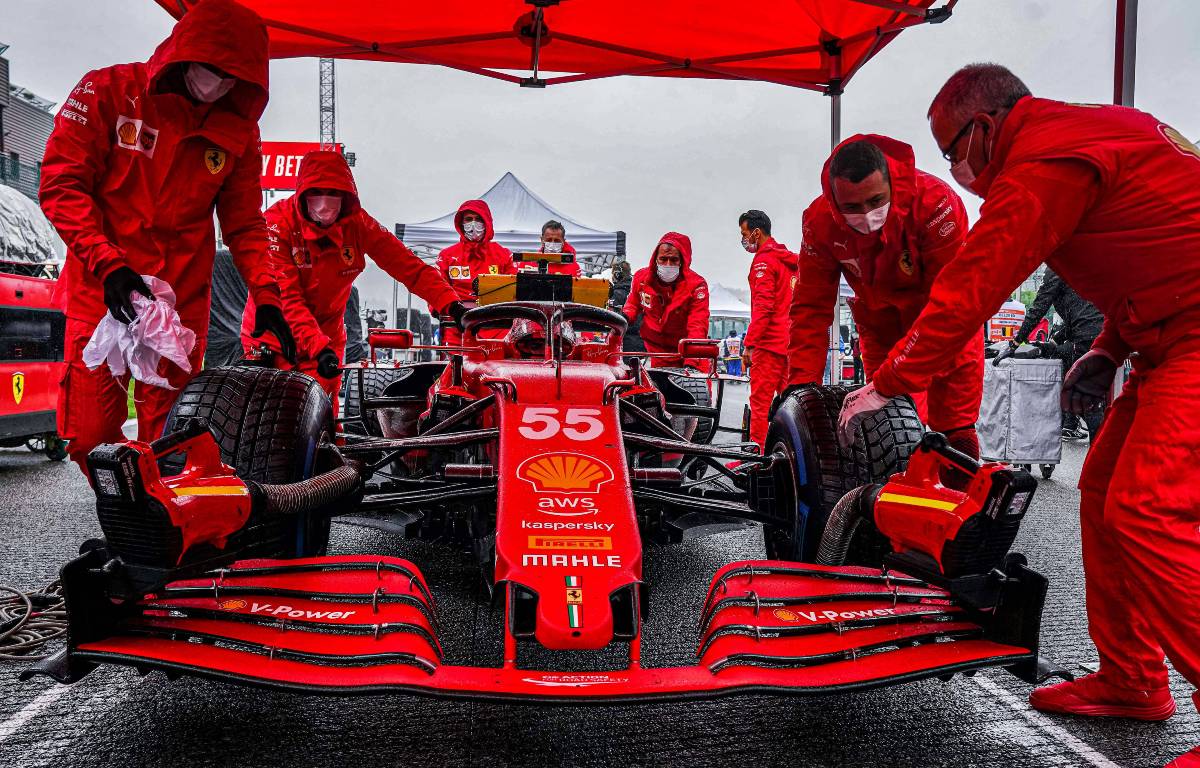 F1 TV are offering PlanetF1 readers 10% off both monthly and annual subscriptions! ! In order to claim this fantastic discount, click the following link and use the promo code PLANETF10 at checkout!*
*The offer ends at midnight on September 12 and excludes Netherlands

Asked if he saw a contrast between how the Ferrari engine saga played out and how others are exposed and dealt with, the Italian said to Motorsport.com: "Without getting to the topic of the Mercedes engine, I would prefer to touch on other topics that are well known: flexible wings, and the management of tyre pressures which required technical guidelines.
"The FIA measures [technical directives] were necessary because there were those who had a different interpretation to the principles of the regulation. And all of this is no different from what happened in 2019.
"Why are there differences in attitude? Perhaps then we were too exposed to the media and suffered an attack from our competitors. But that is now a thing of the past.
"I think that getting to the kind of tone used in 2019 is still wrong. But I think it is important to underline that what happened then is no different from what is happening now, and has always happened in Formula 1."