Binotto: F1 Mugello lap '20 seconds' faster than MotoGP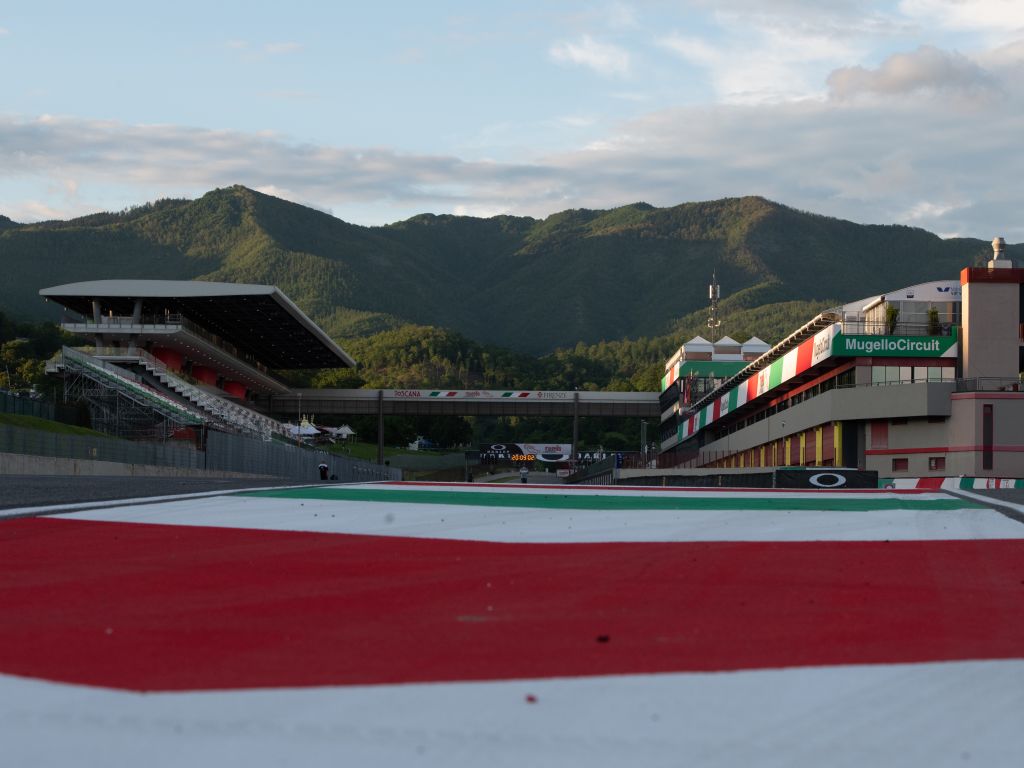 Ferrari team principal Mattia Binotto believes the Mugello Circuit lap record will fall when F1 visits for the Tuscan Grand Prix.
The event, which will also mark Ferrari's 1000th race, is set to be Round 9 of the 2020 season.
The track is owned by Ferrari, so unsurprisingly the Scuderia held a private test for their drivers Charles Leclerc and Sebastian Vettel there earlier in the year.
MotoGP also uses Mugello as the stage for their Italian Grand Prix, and after overseeing the test, Binotto expects "amazing" things from the F1 cars with lap times "20 seconds" up on those seen in MotoGP.
Get your hands on the official Ferrari 2020 collection via the Formula 1 store
Rubens Barrichello currently holds the lap record in an F1 car at Mugello, setting a 1:18.704 in the Ferrari F2004 with a V10 engine, but already the two-year old Ferrari which was used in the private test this year was troubling that time.
"We did a very similar lap time with full tank, not pushing, et cetera. So I'm pretty curious to see when we set the pole, I'm pretty sure it will be a record," he is quoted by Racefans.net.
"The two drivers were very happy because of the circuit, because of the type of circuit, so they enjoyed their day in Mugello.
"It's a very quick track, high speed corners, it will be demanding for tyres on the cars, on the drivers.
"There is a long straight, but there is just fast corners before the main straight.
"But it would be very demanding because of the fast corners. I think there is not a single slow corner. They are all fast corners.
"So it's quite interesting to see all the Formula 1 cars of today of going through there. We are used to seeing Moto GP there but I think that Formula 1 is at least 20 seconds faster than a Moto GP in such a circuit. I think it will be amazing."
Formula 1's most recent visit to Mugello was for an unofficial test back in 2012, during which Romain Grosjean went fastest with a 1:21.035, driving the Lotus-Renault V8.
Before reaching Mugello the teams and drivers will contest two rounds at Silverstone, those being the British Grand Prix and the 70th Anniversary Grand Prix.
After that it's over to the Circuit de Barcelona-Catalunya for the Spanish Grand Prix, before the Belgian and Italian GPs take us up to the Tuscan Grand Prix at Mugello on September 13.
Follow us on Twitter @Planet_F1 and like our Facebook page.