Mattia Binotto gives Ferrari a 7.5/8 for their 2022 season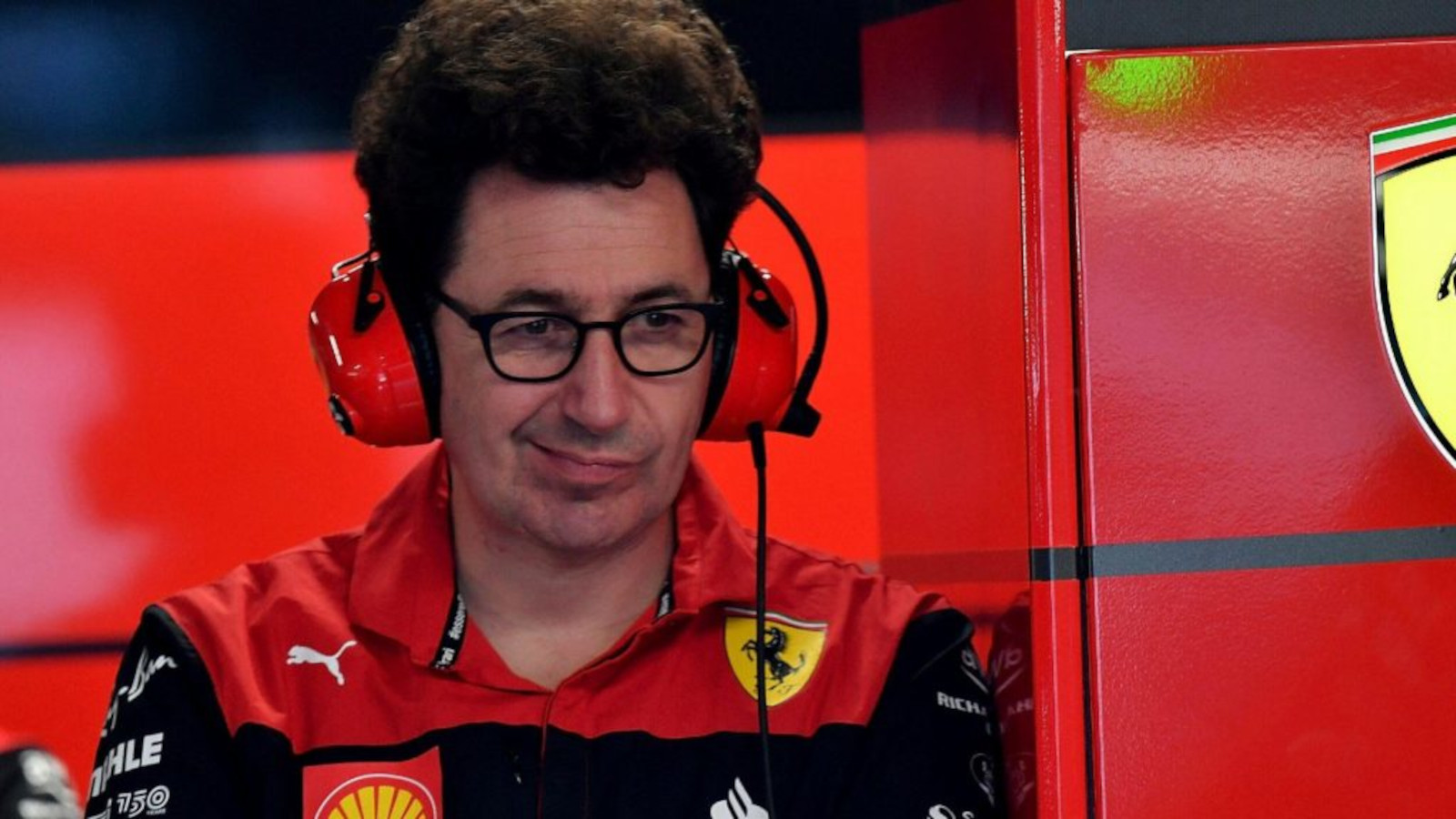 Mattia Binotto gave his Ferrari team their season rating with a positive mindset, reflecting on the 2022 campaign overall as a success.
There was great intrigue surrounding Ferrari going into the 2022 campaign, the team looking to return to the fight at the front following the regulatory overhaul which Formula 1 had undergone.
And the season could not have started much better for Ferrari who won two of the opening three races, establishing themselves as the early team to beat.
Ferrari though were unable to keep that momentum going, strategy proving to be a particular sticking point, as was the reliability of their power unit and the drivers at times, Charles Leclerc infamously crashing out while leading the French Grand Prix.
The Scuderia then fell comfortably adrift of Red Bull and Max Verstappen who cruised to a double-title success, though Ferrari did clinch P2 in the Constructors' Championship, while Leclerc split the Red Bull drivers in the final standings.
Binotto believes nobody could have expected Ferrari to be so competitive at the start of the season, maintaining a level which saw them get the better of eight-time Constructors' champs Mercedes and win four races across the season. A 7.5/8 it is then from Binotto.
"The grade for the season? I would say a 7.5/8," said Binotto, as per Formu1a.uno. "Definitely positive, the goal has been achieved after two difficult seasons.
"Nobody and I mean nobody would have bet on a Ferrari that was so strong at the start and still remained competitive after 22 races. We fought with a Red Bull and beat Mercedes, getting on the podium here in Abu Dhabi."
Ferrari certainly had to put up with a great deal of criticism during the campaign, Binotto saying this was the hardest aspect to deal with as it was dished out for any mistake Ferrari made.
He was keen then to give credit to Ferrari's personnel, citing the way the team bounced back after 2021 and brought a degree of satisfaction to Marenello once again.
"We internally called our car 'warrior'," Binotto revealed. "This also represented the spirit with which we approached this season, our attitude.
"The best thing was to see how the team worked after a difficult 2021 and so it's fair to give them credit. Both on the track and at Maranello they have worked hard to give us satisfaction, even if it is not yet complete.
"The difficulties have been in dealing with criticism for any choice or mistake made, but that's part of being Ferrari. However, this has helped me to make my shoulders broader, learn how to handle them better and keep the guys calm.
"We will definitely have to improve on the pit wall and in the pit-stops, but the base remains the car. This year we were very fast in qualifying, a little less so in the race.
"We have to focus on a faster and more reliable car. Only with that can we be competitive throughout the season. It will be necessary to improve reliability and we are already working hard on this at Maranello."
Read next: Charles Leclerc asked about potential switch to Mercedes at end of 2024