Binotto takes issue with Sky commentator's criticism
Mattia Binotto was unimpressed with a Sky Italia commentator's regular reminders that Ferrari are not putting Charles Leclerc in a championship fight.
The Italian says Ferrari deserve credit, not criticism, for their 2021 recovery.
Recovering from a wretched 2020 championship, Ferrari are in the hunt for best of the rest in the early part of this season, battling McLaren for third in the standings.
Ferrari closed the gap at the Spanish Grand Prix, a race where Leclerc was fourth with Carlos Sainz P7.
Binotto has praised his drivers and the entire team for a good team result.
He told Sky Italia: "I think Charles did a great race. Good start, good race management. Carlos felt to be faster in the corners compared to the others ahead of him.
"But I think we have to recognise the merits of the team, this is a team result, not only of the drivers. The car is definitely better compared to last year.
"We're happy, we knew it was a difficult race for us because of the tyre degradation. The team handled it well.
"Last year here we were lapped, so the progress are clear."
Binotto wasn't happy with Sky commentator Carlo Vanzini in particular, feeling he blames Ferrari for letting Leclerc down, saying he'd already be fighting for World titles if he had a more competitive car.
Binotto hit back: "I was sorry to hear 'Grande Charles, too bad about the car'.
"It's a pity in this situation to hear comments that do not give the credit to the team, because I think this is a team result."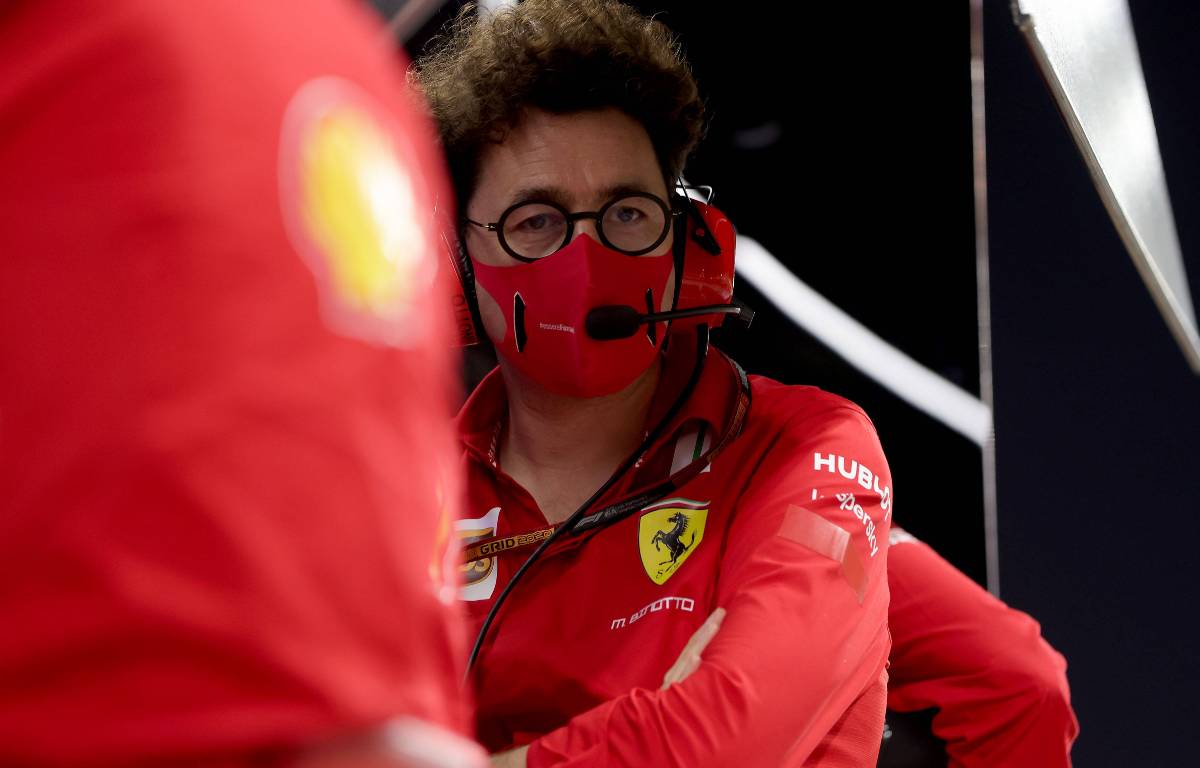 Kit yourself out in Ferrari colours via the official Formula 1 store
Such has been Ferrari's progress that Leclerc was keeping Valtteri Bottas behind him in the early laps with the Monégasque driver making it clear he was up for the fight.
Leclerc overtook the Finn early in the grand prix only to lose out on third in the first round of pit stops.
"Charles is great in hand-to-hand combat, in finding the space and in defending himself," Binotto said of his driver's attack.
"Also he did a good start, and he kept behind Bottas for more or less the whole stint. Then we knew that our race was not against him. When he stopped, then we went our way."
Asked about Leclerc being angry with Ferrari for not giving him Bottas' times, Binotto said: "It's right from his side, from our side it's right we give him all the numbers. But it's right, the attitude is that one Charles has, we have the desire to win, and you don't have to teach that to Charles."
The two Ferraris were split by Sergio Perez and McLaren's Daniel Ricciardo on Sunday with Binotto feeling Sainz could have got the better of the McLaren driver had he not lost positions at the start.
"Ricciardo is a great driver, he will be present for all the season, we will have to deal with him as well," he said.
"But on this kind of track I think we have something more compared to McLaren. It will be important the development during the season, even if it will be little.
"But we can count on our two drivers, they're both very strong. It's a pity for Carlos' start, because I think he had a good race pace."
Additional reporting from Luca Brambilla
Follow us on Twitter @Planet_F1 and like our Facebook page.