Binotto thinks 'fatigue' is affecting Ferrari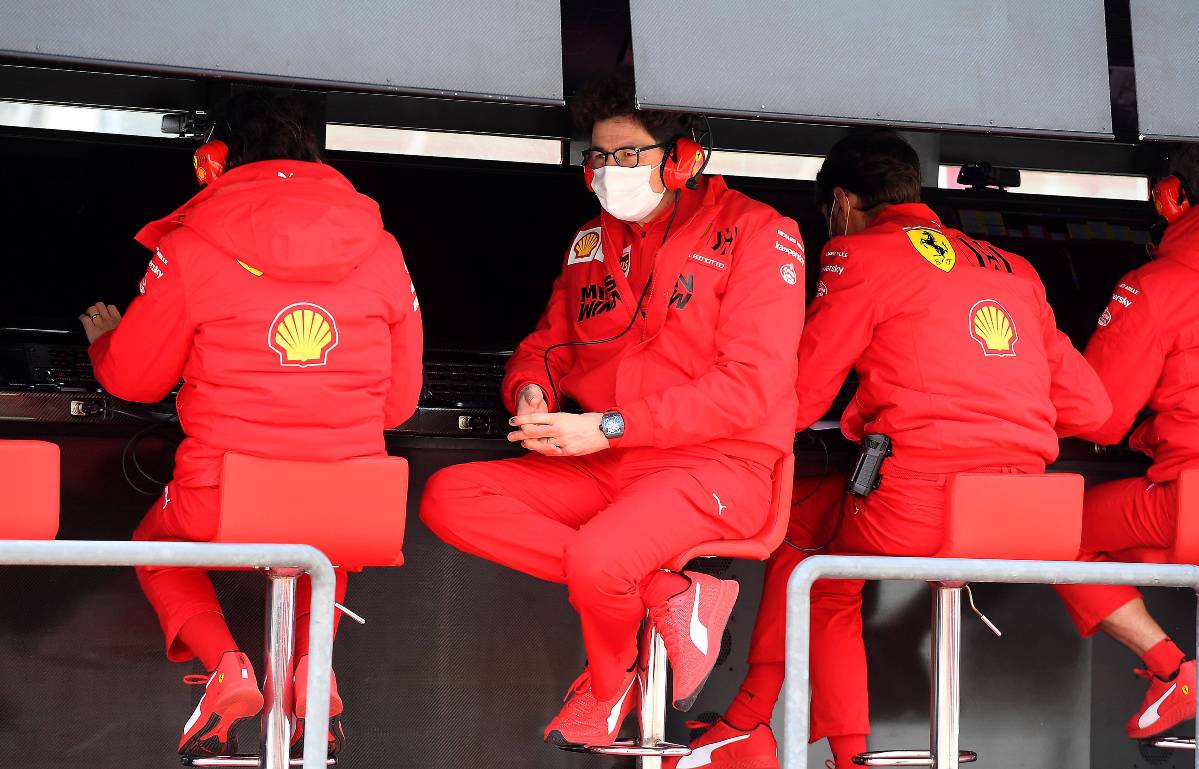 Mattia Binotto believes the gruelling nature of this Formula 1 season could be leading to mistakes creeping in at Ferrari.
The Scuderia recorded a podium finish through Carlos Sainz's third place in the Russian Grand Prix, but a promising race for Charles Leclerc took a downturn in the closing stages.
Starting on the back row of the grid due to an engine penalty, Leclerc made good progress through the field, along with Max Verstappen, and was running as high as fourth at one stage before ending up classified 15th after the rain came.
Along with leader Lando Norris, the Monegasque driver stayed out on slicks on a treacherously greasy circuit and paid the price as he found himself sliding off the road and coming to a standstill at one point.
A contributory factor in wrong decisions being made, according to team principal Binotto, is the hectic calendar comprising 22 races – and especially in the first few weeks after the summer break, with four grands prix in five weekends concluding with the visit to Sochi.
"Too bad for Charles," Binotto told Sky Italia. "He was basically always there with Verstappen, testifying to how good his pace was. In the end, the timing of the tyre choice was not ideal in that chaotic moment. I'm sorry for him because the final result could have been much better.
"We will learn from this as we must try to improve in every area. Some less than perfect pit-stops also cost us positions, especially with Charles.
"So let's look at this to understand how to do better. Generally, it's a dense and very intense season with almost no rest.
"There are back-to-back races and also physical fatigue that must be taken into consideration. But I don't say it as an excuse."
Kit yourself out in Ferrari colours via the official Formula 1 store
Binotto revealed a breakdown in communication had led to Leclerc being left out on the wrong tyres too long when the rain arrived.
"In conditions where the track goes from wet to dry, usually we are the ones who look at the data. When we realise it is fast enough to put the dry tyres on it's the pit wall that makes the call, through the decision of the engineers," explained Binotto.
"The other way around, you rely a lot on the driver, how much he thinks he can still drive in those critical conditions with dry tyres.
"Charles the previous lap did a discrete lap. I think with the timing of the call we had to realise at the pit wall that on the other side of the circuit it was pouring rain and it was not possible to stay out. So in that situation, maybe we could have done better with the communication."

Another Ferrari podium in Sochi
Another Ferrari podium at Sochi
Carlos Sainz earned P3 for Ferrari in a chaotic race in Sochi.