Ferrari 'worked a lot' to erase finger-pointing culture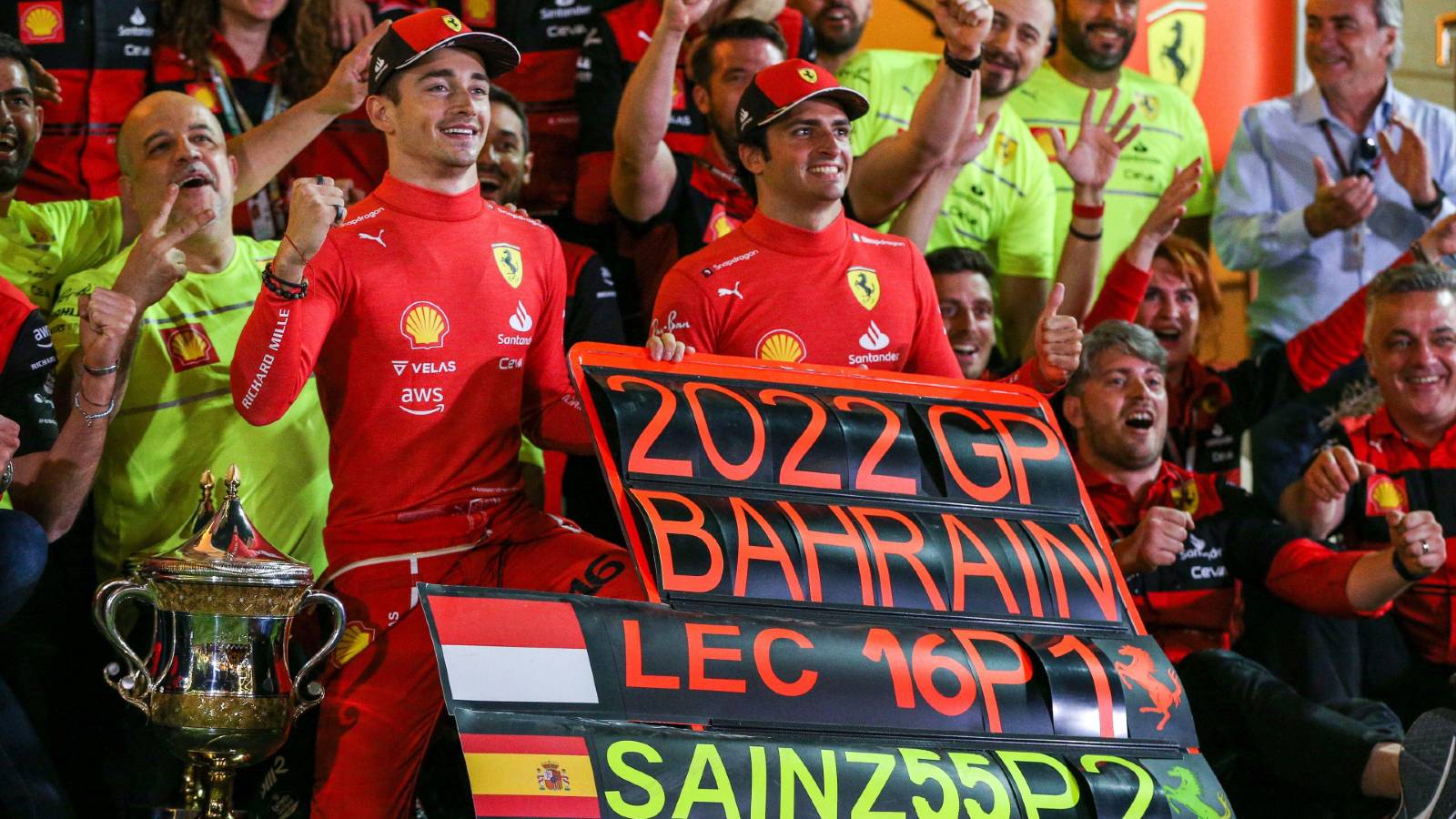 Mattia Binotto has given his take on the "no-blame culture" Ferrari have implemented in their quest to return to F1's summit.
Things needed to change at the Scuderia when they plummeted down the order during a harrowing 2020 campaign, even to the point of struggling at the rear of the midfield during a couple of race weekends.
A root-and-branch review of operations at Maranello was conducted to try and reverse the team's fortunes, and that has succeeded to the point where Ferrari have this season won their first two  races since 2019 thanks to Charles Leclerc.
Binotto, the team principal, still maintains that returning to World Championship contention is a process the Italian giants will not accelerate just because of this year's improvement.
But after company chairman John Elkann spoke about eradicating a "culture of guilt", Binotto described his version of a philosophy that has stood Mercedes in good stead during an era of dominance in which they put Ferrari in the shade.
"We worked a lot on that," Binotto told the BBC about the "no-blame culture".
"It is taking the error more as an opportunity of a lesson learned, rather than blaming and pointing fingers.
"It is all about being brave enough to hear, to listen and to do something which is really open-minded. It is about working as a team, a single individual understanding the common responsibility."
Full focus on this week 👀#essereFerrari 🔴 pic.twitter.com/gaJbtyDfFp

— Scuderia Ferrari (@ScuderiaFerrari) June 7, 2022
Over the last few years, Binotto, formerly Ferrari's chief technical officer, has moved on to become team principal exclusively having combined those two roles in 2019.
"You cannot do well in both," the 52-year-old admitted. "It's only then we moved into an organisation where I was no longer technical director but we have clear responsibilities."
Now, the chassis and engine side are headed up by two Enricos – respectively, head of chassis design Enrico Cardile and power-unit chief Enrico Gualtieri.
Of Cardile, who moved across from Ferrari's road car operation in 2017, Binotto said: "He certainly did not have the skills specific to F1. But since then he has got five years on technical matters of F1, so is a lot stronger, and that's the same for everyone in their proper role.
"Five years on, we have stronger skills and better people.
"We have employed more than 30 people from other teams, people who brought fresh ideas, new methodologies.
"The team is people, culture, tools and methodology. The car is simply the product of the team, starting in 2017 with a good base but not with the right experience, skills and tools.
"Since then, step by step going through 2019, 2020, we have got to where we are today."