Ferrari team principal Mattia Binotto has revealed he is planning to scale back his appearances at F1 races – potentially with immediate effect.
The 51-year-old Swiss-born Italian believes he will be better served spending more time at Maranello than travelling the globe as he tries to reverse his team's declining fortunes.
Under Binotto's leadership, Ferrari have endured their worst season for decades and are in danger of finishing seventh of 10 in the constructors' World Championship standings if AlphaTauri, who are 14 points behind them, continue their improvement over the concluding four races of the campaign.
That quartet of grands prix may well take place without Binotto in the paddock as much, beginning a scenario that is also likely to unfold in 2021 when the Formula 1 race calendar is expected to be increased to 23 races.
Instead, the team principal is considering remaining back at base, where earlier this year he was aided by the introduction of a new Performance Department designed to get Ferrari challenging for victories again.
The Performance Department is run by Enrico Cardile, featuring input from Rory Byrne, who played a significant role at Ferrari as Chief Designer in their golden era of the early 2000s, and established engineer David Sanchez.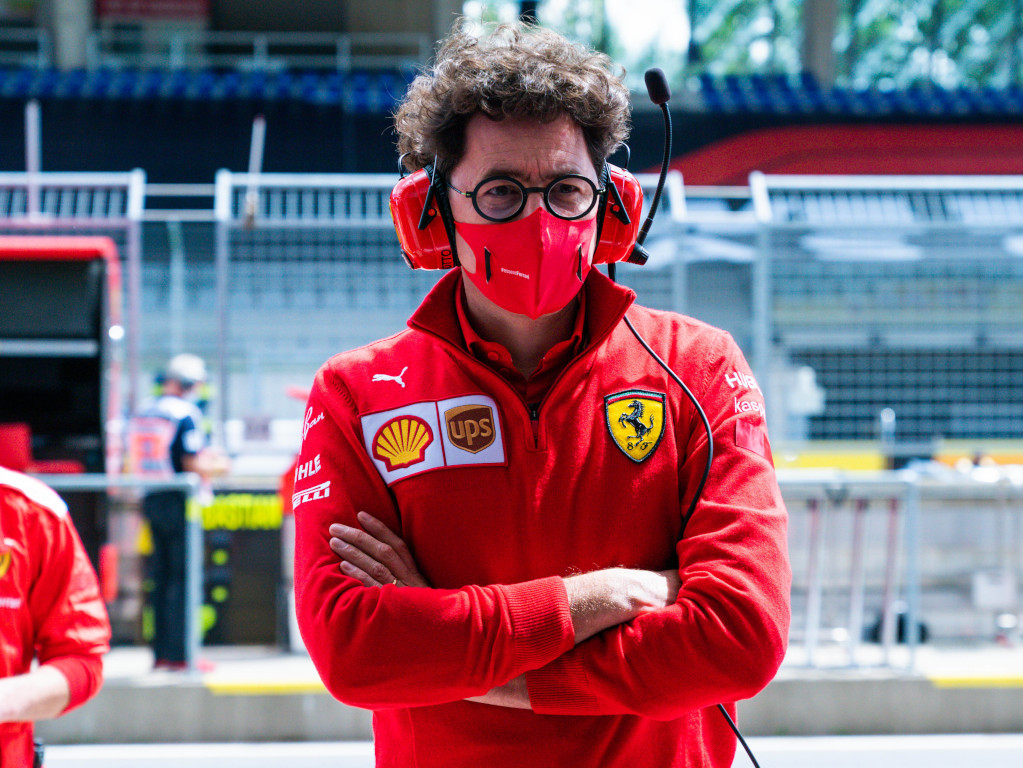 Get your hands on the official Ferrari 2020 collection via the Formula 1 store 
"I think, considering myself, you need always to balance your tasks at the racetrack and the factory," said Binotto. "The factory is important, where we are developing and preparing the cars.
"Myself too, I think I will not follow the races. Even in 2020 I am already considering skipping some of the races in the last part of the season, starting from Turkey.
"That is even more eventually next year because in the end, when you are responsible for an entire team, certainly the race event is important but the management of the entire team is more and more important.
"So by increasing the number of races there are judgements that need to be done."
Binotto also insisted Ferrari will do everything they can to ensure none of their staff become burned out physically and psychologically from the demands of a 23-race calendar, assuming the situation caused by the global health pandemic allows it to go ahead as planned.
"Certainly increasing the number of races is tougher and tougher for logistics, mechanics, engineers," said Binotto.
"We will plan certainly a turnover for all the persons we can. I think that's the best way, to somehow go through the entire season with the right level of efficiency, concentration and focus."
Follow us on Twitter @Planet_F1, like our Facebook page and join us on Instagram!