Binotto targeting Ferrari victories in 2022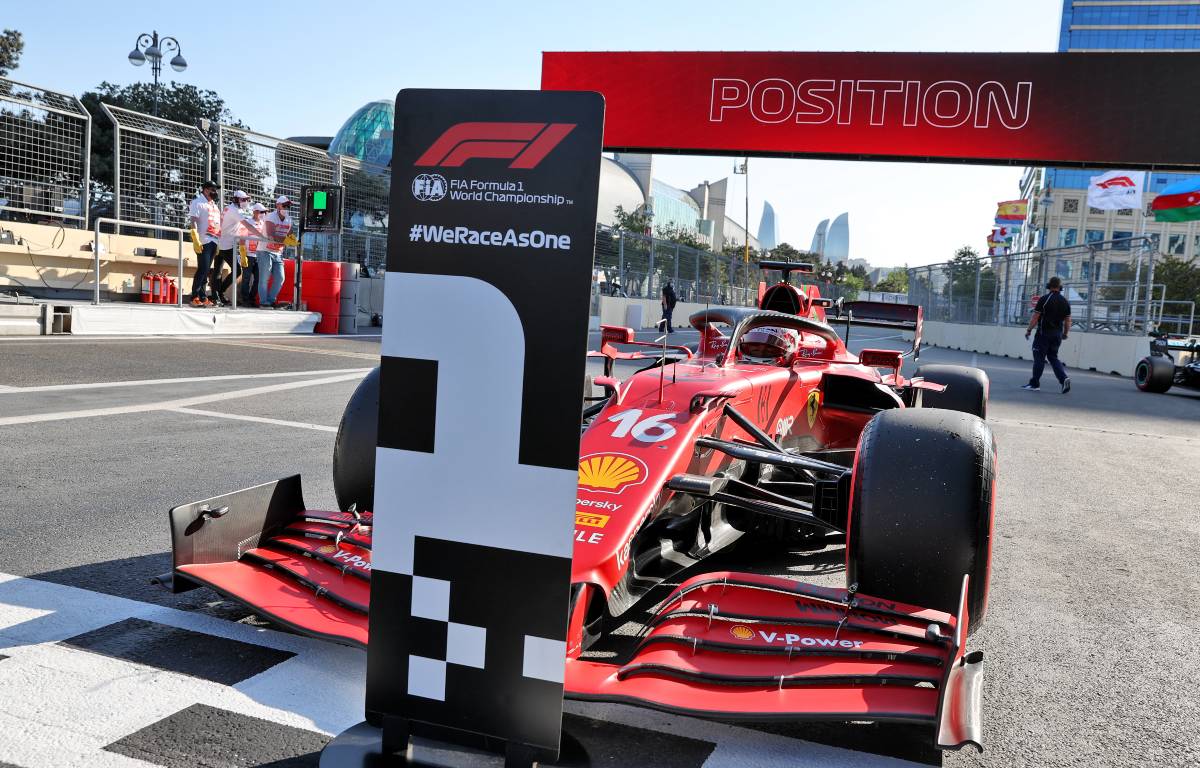 Mattia Binotto says Ferrari must return to being a winning force in 2022 after climbing some of the way back towards F1's summit.
The Scuderia slid down the mountain to a dismal sixth in the 2020 Constructors' Championship after the FIA had made it clear there was something in their 2019 engine – which powered Ferrari to three consecutive victories that year – they did not approve of.
Although 2021 did not have the Italian giants back on the top step of the podium, they certainly had some positive moments. Charles Leclerc recorded back-to-back pole positions in early summer, while a late-season surge resulted in Ferrari leapfrogging McLaren to finish P3 in the standings.
The autumn improvement owed much to an engine upgrade which should carry through to 2022, when the sport's new regulations are also meant to serve as something of a competitive reset.
It's been a season full of laughs and smiles together 😁❤️#essereFerrari 🔴 @Charles_Leclerc @Carlossainz55 pic.twitter.com/XF2ndVecPt

— Scuderia Ferrari (@ScuderiaFerrari) December 19, 2021
Coupled with the progress shown by driver Carlos Sainz in his first year alongside Leclerc, Ferrari team principal Binotto is convinced the next step should be returning to winning ways.
"Next year we have to do better and show we are capable of winning some races," said Binotto, quoted by the Italian edition of Motorsport.com.
"This year we didn't win any. In 2022, for me, to be competitive means in some grands prix we will have to compete for the best position."
Binotto is less optimistic of being able to take the fight to Mercedes and Red Bull across the season as a whole, however, despite the levelling-up process Formula 1 is attempting to introduce with the new regulations.
"It's hard to say now, because we all started from a blank sheet of paper and we are working…blind," added Binotto. "Not knowing what the others are doing, we have to look at ourselves.
"In my opinion, the team is working well but we also know the others are very strong – if they have managed to make cars that have been stellar on track, they are inevitably very strong teams.
"From our side, we are putting in the maximum effort. On 2022 we are putting the priority because we know there is still something to catch up on.
"I honestly don't feel like we are up to the top yet because the facts have shown they (Mercedes and Red Bull) are very strong, but the hope is to count on the continued growth of a team I see as united."
Overall positive Sunday for Ferrari
Carlos Sainz finished on the podium and Charles Leclerc in P10, so all in all a fairly good Sunday.