F1 rumours: Mattia Binotto has one year's 'gardening leave' under terms of Ferrari departure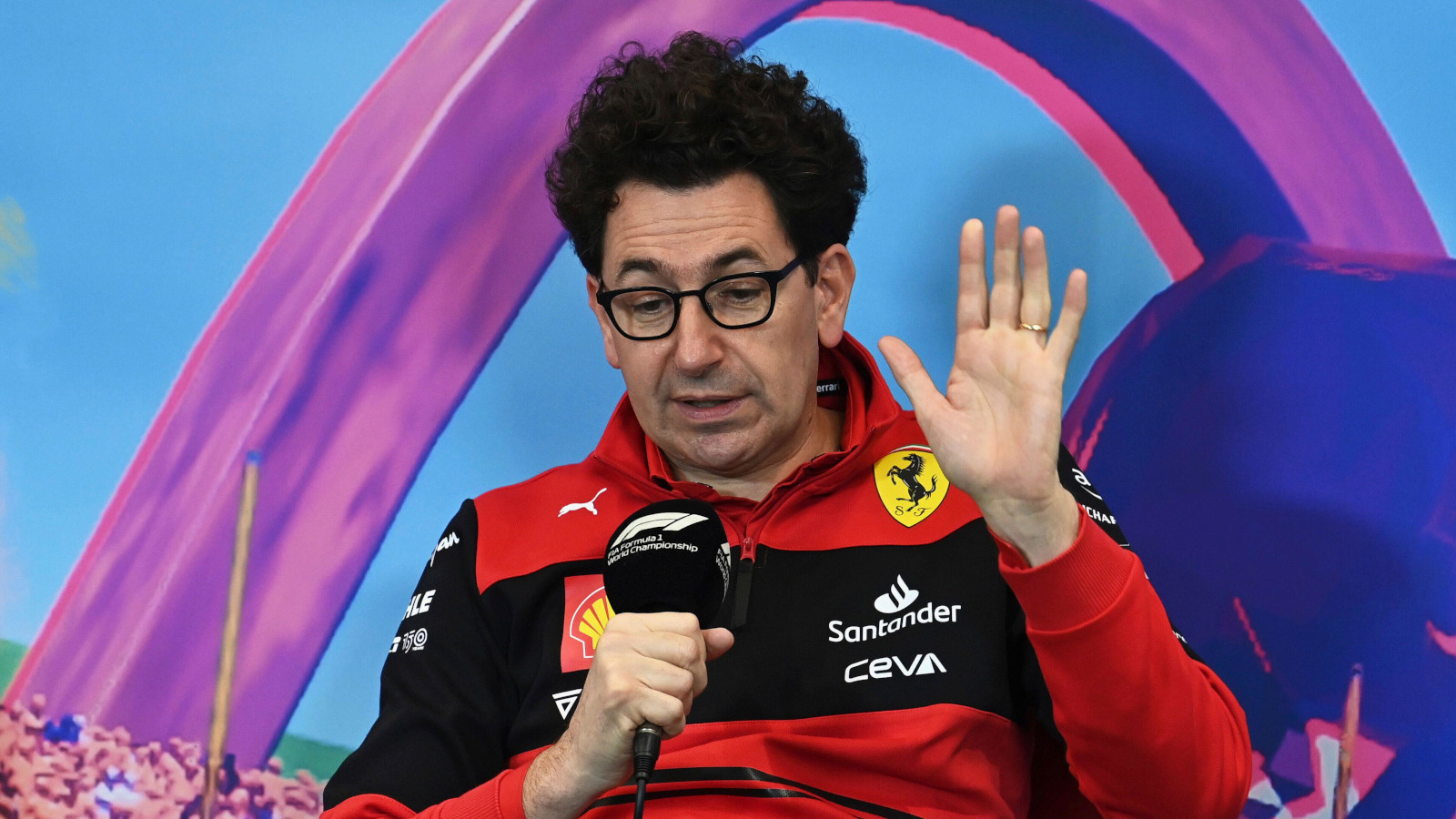 Mattia Binotto will have to wait to begin life after Ferrari with a report that he has a year's gardening leave to complete.
The 53-year-old jumped before he was pushed after handing in his resignation late last year with former Sauber boss Fred Vasseur stepping in to replace him.
With Vasseur's tenure now underway, there has been little talk of Binotto who finds himself not preparing for a Formula 1 season for the first time since 1994.
Given his longevity in the sport and his time spent at a top team such as Ferrari, Binotto would no doubt be a strong asset for teams up and down the grid but as of yet, there have been no rumours as to where the 53-year-old may end up.
A report by Formula1.uno may explain why.
According to the Italian site, Binotto has begun a period of 12 months gardening leave which was part of his Ferrari contract. The term gardening leave refers to an employee still under contract but not working which crucially prevents them from working for a competitor.
This kind of clause is common for any team principal but it is not always applied. When Andreas Seidl departed McLaren to take Vasseur's old spot at Sauber, Zak Brown had every right to block the move but chose not to "play the gardening leave card" as he did not want to sour his reputation with his former employee.
What next for Mattia Binotto?
Following 27 years in the sport, Mattia Binotto would be an improvement to almost any team on the grid but there is no clear team who he can move to just yet.
While his tenure as team principal ended in disappointment, he has proven himself a worthy staff member, especially when it comes to the technical side of the sport.
There are plenty of options for him to choose from with moves to other teams as well as the sport itself making sense.
Audi, Mercedes and Aston Martin could all do with a man like Binotto for various reasons while Red Bull's power unit division would welcome the knowledge he would bring.
But maybe he moves in the same direction as Ross Brawn and takes up a role at F1, helping to shape the sport's regulations for years to come?
Whatever Binotto goes on to do, he now seemingly has a year to unwind from what was the most eventful, good and bad, season of his career in 2022.
Read more: 'Strong majority' of F1 grid against expansion, Cadillac intentions questioned – report