Binotto doesn't have Ferrari support unlike rivals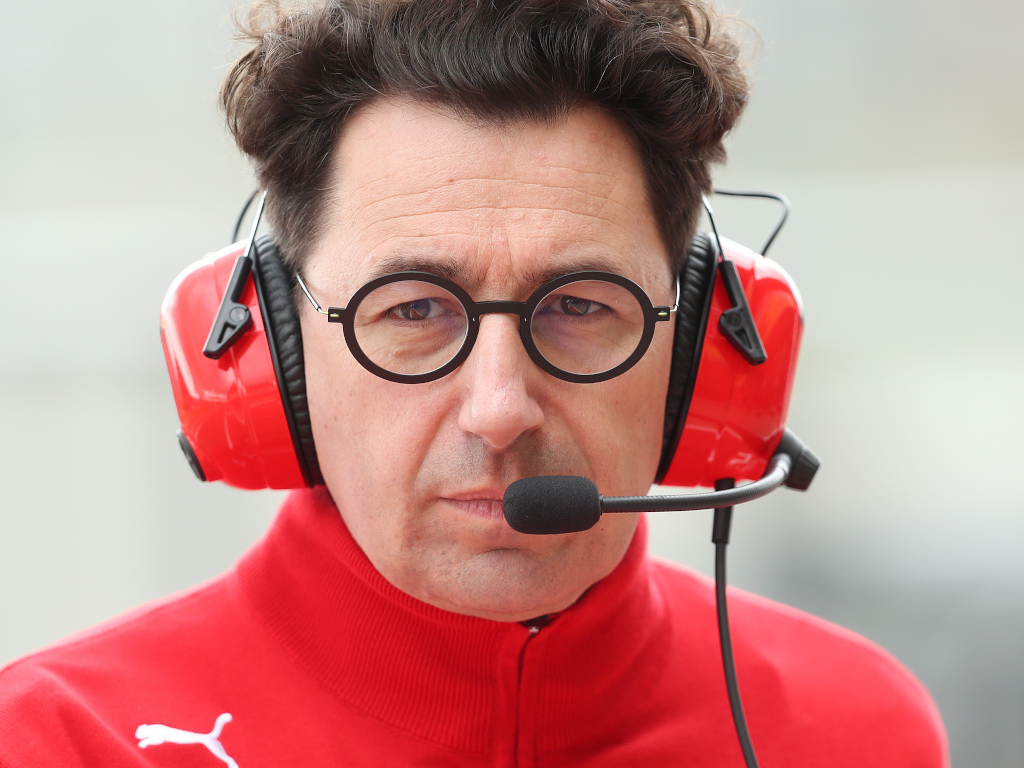 Ex-F1 driver Gerhard Berger believes Mattia Binotto lacks support at Ferrari, unlike rival teams and how they support their bosses.
Binotto was appointed as Ferrari team principal ahead of the 2019 season, replacing Maurizio Arrivabene. Before that he had been working in Ferrari's engine department.
The team were unable to take the fight to Mercedes across the 2019 season as the Silver Arrows claimed a sixth straight Drivers' and Constructors' double, while the Scuderia appear to have taken a big step backwards this year.
But Berger isn't among those who are pointing the finger at Binotto, saying he is a "clever guy" but doesn't have the support around him at Ferrari like the team bosses do at rival outfits.
Speaking on the F1 Nation podcast, he said: "I like Mattia Binotto, he was on my cars as an engineer. A nice guy, also clever guy, also good guy.
"But when you compare Ferrari having one leading person like Binotto, on the technical side, on the political side, on the race strategy side and so on, at Red Bull you have a Christian Horner, extremely competitive, you have Adrian Newey, a genius in his area, you have Helmut Marko, a shark having all the motorsport experience.
"If you take Mercedes, the same thing. Andy Cowell, Niki Lauda, Toto Wolff. Everybody at the same time, improving the team. Political, technical, and whatever.
"So I'm wondering if the setup of Ferrari is strong enough?"
Berger compared the situation to Ferrari's dominant days with Michael Schumacher.
Even though Jean Todt was the team principal and clear leader, Berger described how the Frenchman had a strong support group around him, including Schumacher himself.
"It's been always like this, even when you go back to Ferrari [under] Jean Todt," he explained.
"OK, he was politically very clever. He was at the max all the time, he was doing all the stuff, [but] you had Ross Brawn. Fantastic and knowledgeable guy and you had Rory Byrne, one of the best engineers ever been in Formula 1. And you had Michael Schumacher.
"So you see, it's this group what it needs to really move a team into a championship team."
Get your hands on the official Ferrari 2020 collection via the Formula 1 store
Follow us on Twitter @Planet_F1 and like our Facebook page.