Mattia Binotto: Charles Leclerc's 'not great' start cost him Singapore GP win
Ferrari's Mattia Binotto believes his team might have been able to pull off the race victory in Singapore had the start gone better for Charles Leclerc.
With Red Bull's Sergio Perez winning the Singapore Grand Prix, the two Ferrari drivers completed the podium with Charles Leclerc second ahead of Carlos Sainz in third.
Leclerc had taken pole position, just ahead of Perez, but the Monegasque lost out to the Mexican on the run to Turn 1.
The data showed identical reaction times for the two front-row starters but Perez had much more traction as the speed picked up, giving him a clear lead into the braking zone for the first corner.
Leclerc never managed to regain the initiative from Perez, with the leading duo easily pulling clear of Sainz before the first Safety Car interruption.
The pair pulled away again during the middle phase of the race after the Safety Car had bunched up the field, with Perez having the pace to ease away from Leclerc in the tricky damp conditions.
But after another Safety Car and the switch to slick tyres, Leclerc put Perez under far more intensive pressure. But Perez weathered the onslaught to end up over seven seconds clear at the chequered flag.
Binotto believes that had Leclerc held onto the lead, the final result might have gone Ferrari's way.
"I think the start was not great," he told Sky F1.
"We lost position at the start and that has affected the rest of the race. So had we had a better start, I think we would get a better result."
Explaining the sequence of the start, Binotto said his driver had been a bit unlucky as he just did not have enough grip from the tarmac as he pulled away.
"On the start itself, I think Charles had a good reaction time," he said.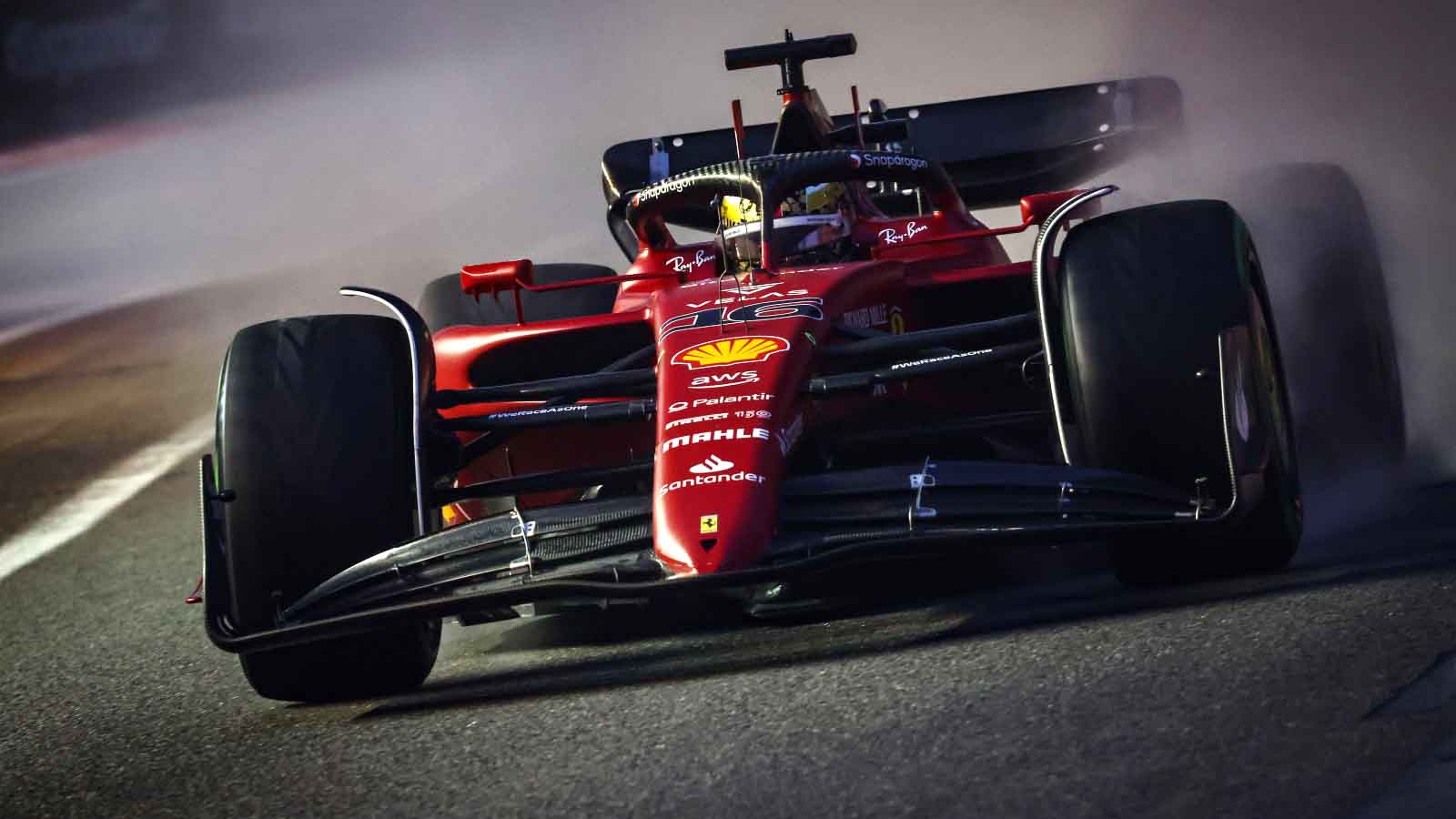 "He went well in terms of procedures but later on, he had too much wheelspin because there was too little grip. But we'll review it as that affected the rest of the race.
"I think then finishing second and third overall is still a good result. If we look in terms of the Constructors' Championship, it has been a good weekend."
Clinging to the positives of the weekend as Ferrari opened up their gap over Mercedes to solidify second place with five races of 2022 remaining, Binotto said the car had responded well in all conditions throughout the three days at Marina Bay.
"I think overall the car was working well on the wet, on the dry, yesterday in qualy and today in the race – we can be satisfied because looking back at Spa or Zandvoort, it was more difficult," he said.
"So I think we have addressed some of the issues we had.
"At the end, we had been fast on dry when we switched to slicks. We had been brave to be the first switching to slicks between us and Checo [Perez]. I think we went well on the wets and on the dries, and I think that's the most positive of the weekend."
Read More: Sergio Perez beats Charles Leclerc in a tension-fraught Singapore Grand Prix