Mattia Binotto believes Mercedes' tyre strategy cost them win in Mexico, and Austin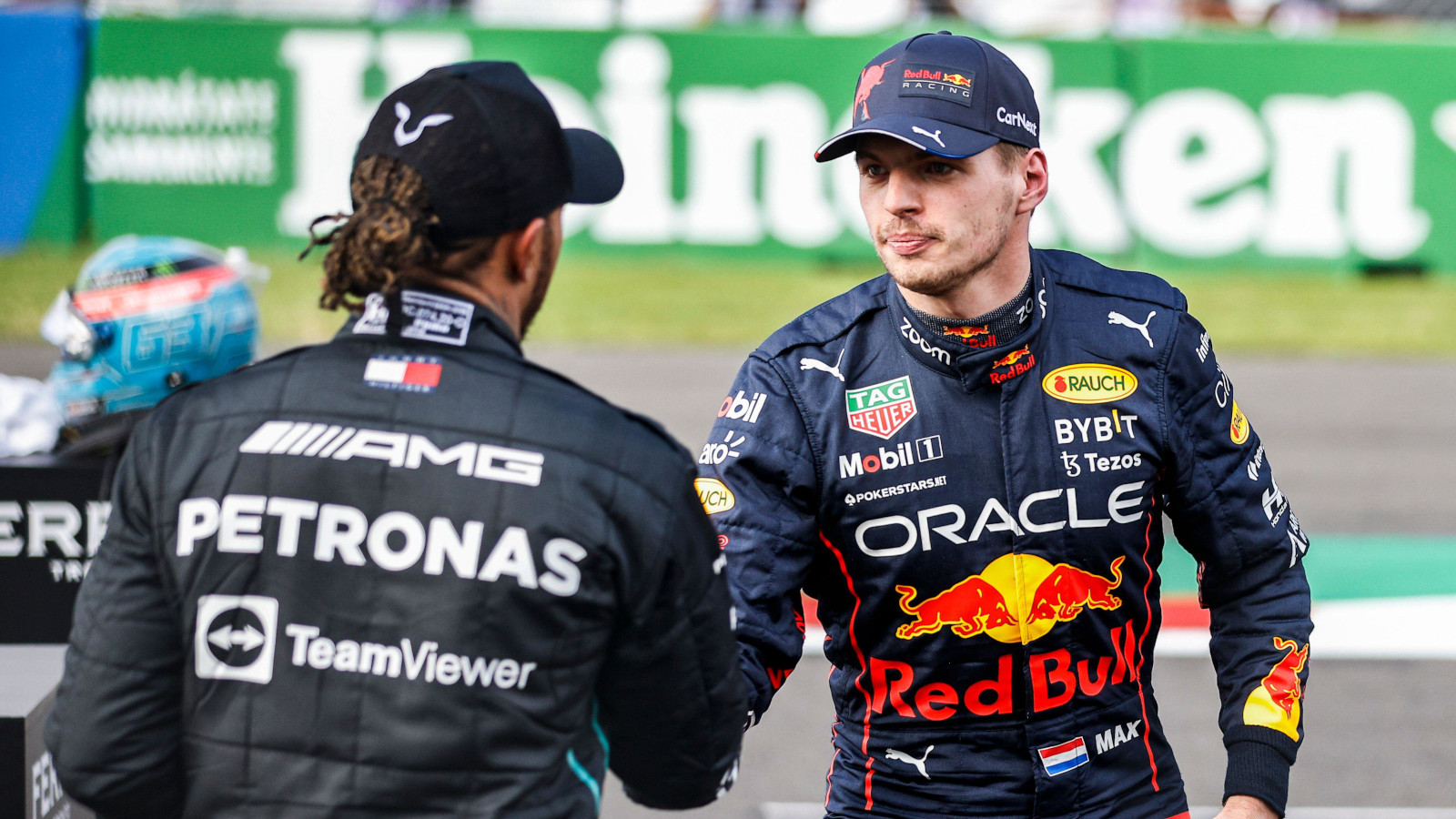 Criticised for a tyre choice that cost Charles Leclerc the win in Hungary, Mattia Binotto says it's "not only" Ferrari who get it wrong as Mercedes did the same in Austin and in Mexico.
Binotto and his strategists came in for some stick at the Hungarian Grand Prix when they put race leader Leclerc onto a set of hard tyres.
He dropped down the order, Ferrari eventually calling him for another stop for soft tyres. The Monégasque driver finished sixth and declared his strategy was a "disaster".
Ferrari, though, aren't the only team making mistakes says Binotto.
The Italian believes Mercedes lost the race win in the United States Grand Prix and again in Mexico when they opted for an alternate tyre strategy to Max Verstappen.
Lewis Hamilton finished both races as runner-up to Verstappen, and in both he questioned the team's tyre strategy.
Running medium-hard in Mexico to Verstappen's soft-medium, he said: "I was close in the first stint, but ultimately Red Bull had the better tyre strategy.
"I'm not sure it was the right tyre, I thought we should've started on the softs."
Binotto reckons Mercedes cost their driver a shot at a first win of the season.
"In Hungary we have been criticised and it's normally when we are doing things which are not completely right, we are criticised," he told RaceFans.
"Mercedes maybe have lost the last race as well by not choosing the right tyres in Austin.
"So I think it's not only down to us somehow to make different choices or making mistakes."
Another P2 finish for @LewisHamilton 🙌#MexicoGP #F1 pic.twitter.com/qmiuLCz4J6

— Formula 1 (@F1) October 30, 2022
Mercedes motorsport boss Toto Wolff admits his team got it "wrong" as their calculations said the mediums wouldn't last to the end of the race.
"We didn't think that the medium would go to the end," Wolff said. "So we just got it wrong.
"We discussed whether the soft and the hard was a viable one stop strategy and we thought it was never going to go so soft-medium wasn't even on the radar."
Pressed as to whether Hamilton could have won with a different tyre choice, he replied: "I don't think we could have overtaken them. The gap would have been too big.
"Soft-medium would certainly have given us an advantage in Turn 1.
"You don't know how close we would have gotten, but it would have been with one other strategy has certainly become narrower."
Trackside Engineering Director Andrew Shovlin says he was "surprised" by Verstappen's strategy.
"I think a few others were also surprised that a soft-medium stop-off strategy would work," he said. "We didn't think that the soft-medium strategy would be so comfortable."
Read more: Conclusions from Max Verstappen's record-breaking win at the Mexican Grand Prix