Mattia Binotto 'never had the support of John Elkann, already in talks with Audi'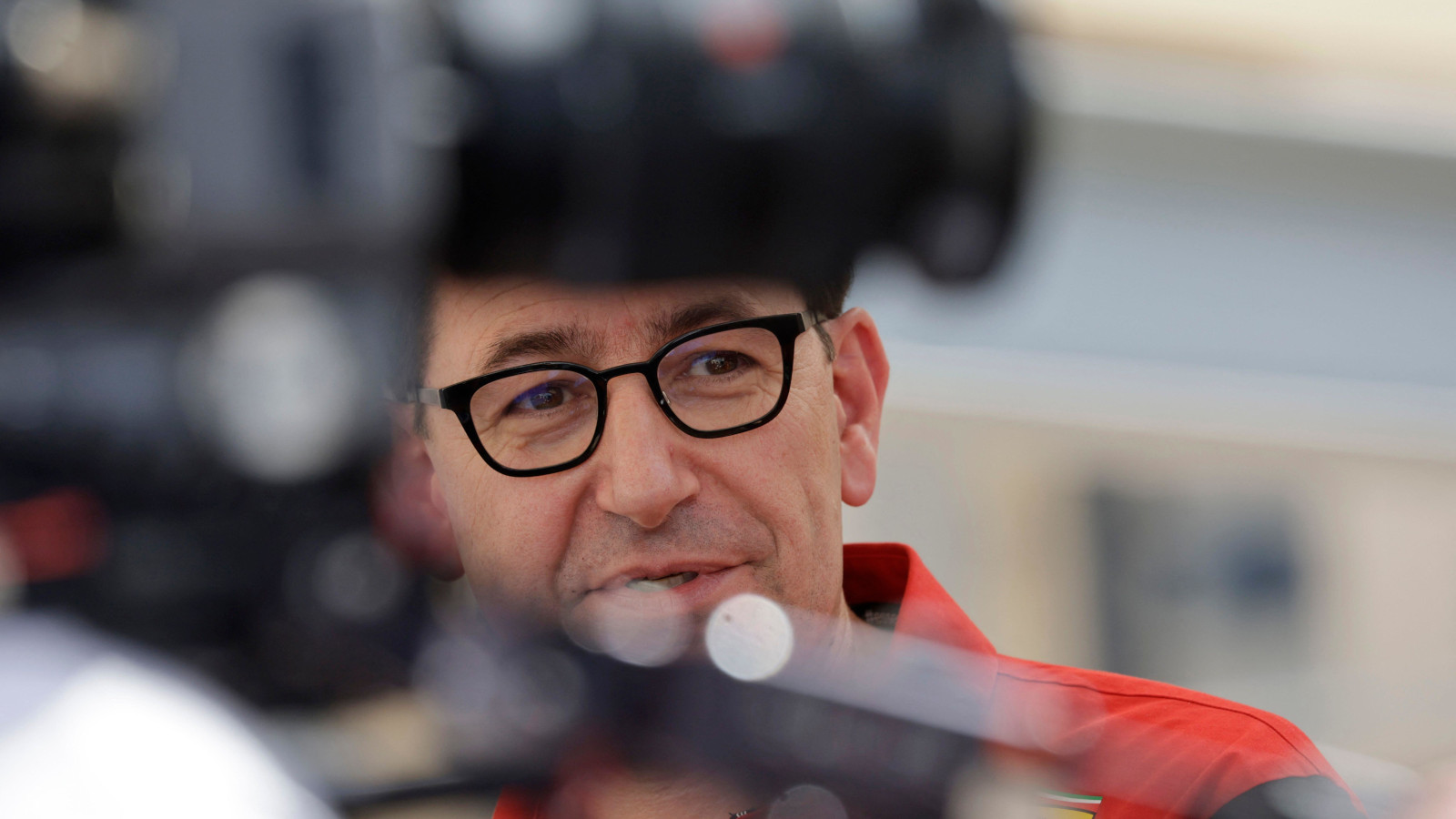 A "legacy" from the late Sergio Marchionne, Mattia Binotto "never" had the support of Ferrari chairman John Elkann claims Italian journalist Leo Turrini.
But that doesn't mean Binotto, who will be leaving Ferrari at the end of the year, wasn't without fault.
Ferrari announced on Tuesday they'd accepted Binotto's resignation as the F1 outfit's team principal, bringing to an end a career with Ferrari that spanned almost three decades.
Binotto's final climb up the ladder was into the team boss seat, taking the reins from Maurizio Arrivabene in 2019.
But with just seven wins in 82 grands prix and a 2022 title quest that faded rapidly as strategy mistakes and reliability failures came into play, his days in charge are now numbered.
Turrini, who has strong connections to Ferrari, believes the writing has been on the wall for a long time already.
He told calciomercato.com: "Binotto as head of the Cavallino racing department was a legacy from Marchionne. The late Sergio did not dote on Arrivabene and so he had made the decision.
"But John Elkann never got involved with Binotto. They were like water and oil. And everyone knew it."
Earlier this year as rumours of Binotto's pending exit began to gather momentum. Elkann did give one interview regarding his team boss, saying that while he was "not satisfied" with the results, trusting Binotto and his team "was the right choice".
Two and a half months later Binotto's resignation was on his desk.
Turrini says it's not all on Elkann as Binotto also had "his faults, including a discrete tendency of delusion of omnipotence. For example, Mattia should have appeared less and managed the media better."
"But," he added, "he has never had the support of his president on big issues.
"Ever hear a word from Elkann about the Red Bull budget cap or the ongoing pro Mercedes adjusted rules? Zero point zero."
He added: "There was no real support. The owner didn't believe in his top manager."
But don't expect Binotto to be away from Formula 1 for very long, the 53-year-old reportedly already in talks with Audi who will enter Formula 1 in 2026 when they link up with the Sauber team.
"Binotto will soon be at the service of the competition," said the Italian journalist. "I know he is talking to Audi, who will enter F1 in 2026."
Ferrari in turn are said to be speaking with the Hinwil team's current team boss, Fred Vasseur, but it doesn't sound as if Turrini is a fan.
"He is French like the legendary Jean Todt but they only have a passport in common," he said. "And here I stop."
He isn't ruling out Arrivabene returning to Ferrari after quitting Juventus while he's also "been arguing for years" in favour of former Juventus chairman Andrea Agnelli, who left the football club at the same time as Arrivabene.
Formula 1, though, will have to wait to learn who takes over from Binotto with Ferrari only expected to make an announcement in January.
Read more: Ferrari drivers pay tribute to departing Mattia Binotto after he resigns as team boss