Binotto sees 'no right reasons' to leave Jeddah following attack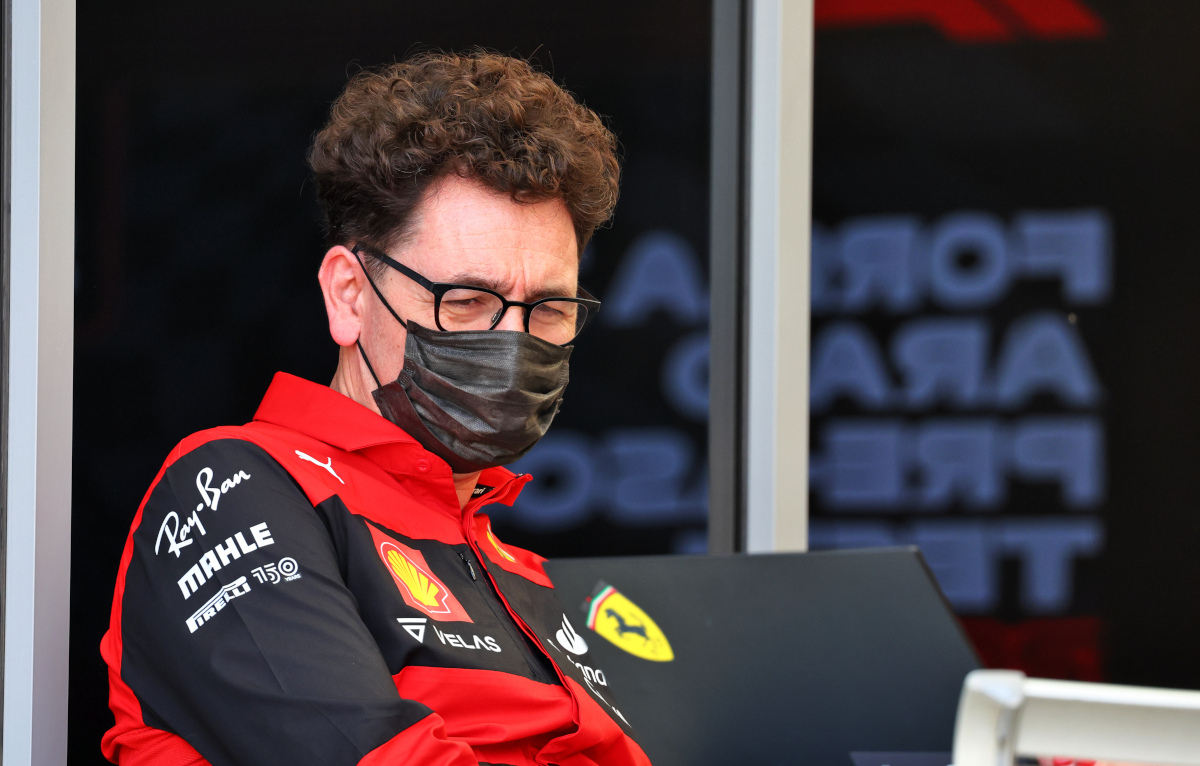 Ferrari boss Mattia Binotto has said that there are "no right reasons" for Formula 1 to leave Saudi Arabia following an attack near the Jeddah circuit on Friday.
Plumes of smoke were visible in the distance during Free Practice Two after a missile struck an Aramco facility just miles from the track.
It was reported that the Yemen rebel Houthi group were responsible for the attack who have been at war with a Saudi headed coalition for eight years.
At the climax of FP2, F1 and FIA personnel met with team leaders and the drivers and it was agreed – unanimously – that the race weekend would go ahead as planned.
However, the drivers were less convinced.
A lengthy meeting between all 20 drivers was undertaken with FIA President Mohammed ben Sulayem and CEO of F1 Stefano Demonicali attending briefly. The drivers eventually agreed to race with a sense in the paddock that they were pressured into taking part.
The threat of a boycott was eased after officials warned of the 'consequences of not racing' such as 'how easily teams and drivers would be able to leave the country if the race did not happen.'
But the Ferrari team boss doesn't see it that way, saying that all drivers and teams have received assurances from F1 and Saudi authorities that it would be safe to go racing this weekend.
"The drivers met together," explained Binotto in the team principals' press conference in Jeddah.
"Certainly, there were concerns, after the facts of yesterday no doubt all of us were concerned because this is not a normal thing that's happening just close to the circuit.
"Concerns need to be translated into consideration and discussions.
"We as a team and myself as the team principal had assurances from F1, the Saudi authorities and security agencies that everything would be safe and under control.
"That needed to be explained to the drivers and the situation makes them understand that as a matter of fact, we're safe and secure.
"We had long discussions which are important to have, they simply understood and supported that it's important to stay and remain and to continue the weekend and drive here in Saudi for the weekend.
"Leaving the country would have simply not been the right choice. There were no right reasons to leave the country after all the assurances we got.
"They met, they have their own concerns, they raised them, all together, we tried to get the assurance and the right explanation for them as well."
Ferrari are back and mean business
Ferrari had a great weekend at the Bahrain GP with their first 1-2 finish since 2019.