Binotto has 'nothing' to say to Wolff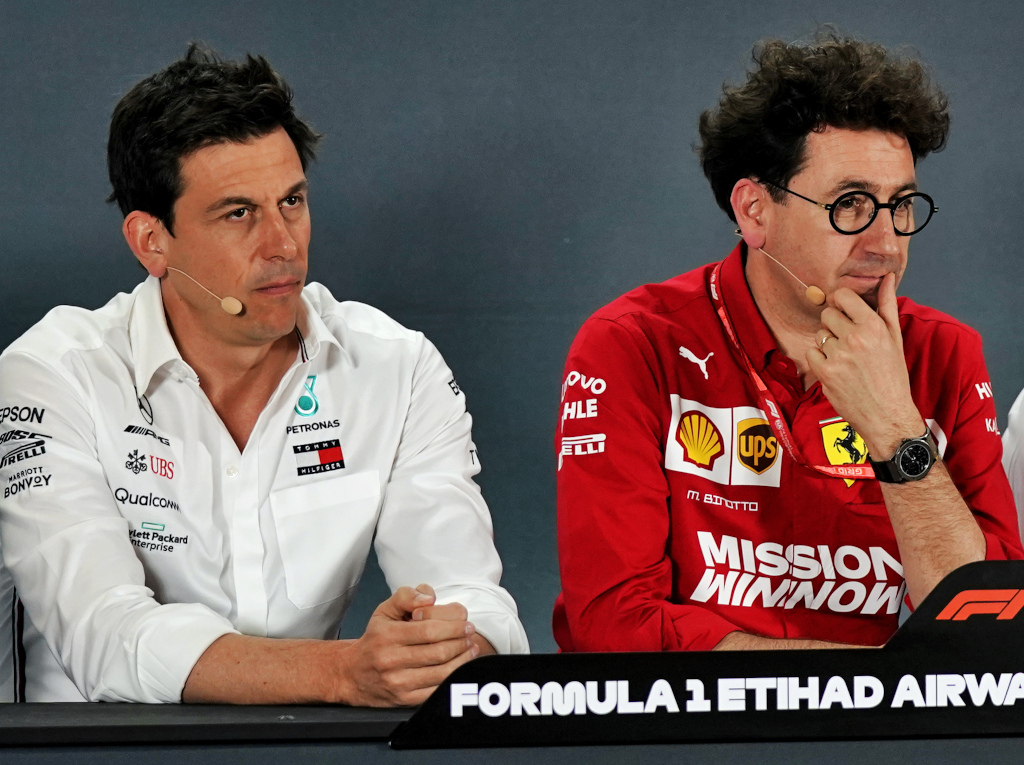 Mattia Binotto has "nothing" to say to Toto Wolff after the Mercedes boss blamed "certain members" of Ferrari for the team's slump.
Failing to make it out of Q2 at the Belgian Grand Prix, a race in which Ferrari locked out the front row of the grid 12 months earlier, Wolff said "certain members" of Ferrari were responsible.
Although he didn't point the finger at Binotto, Wolff has in the past made it clear that he is not a fan of him.
He told Motorsport-Magazin.com: "Ferrari is an iconic brand and they should be racing at the very front.
"It's not good for Formula 1, it's not good for the competition at the front.
"I very much feel with all the Tifosi and employees of Ferrari for this lack of performance.
"At the end one must question the priorities that have been set in recent times and where the lack of performance comes from. But overall nobody from the fans and Ferrari deserve such a result.
"It's wrong to say 'Ferrari priorities', because that drags Ferrari and everybody in Ferrari into this. It's maybe the decisions that have been made within the team, from certain members of the team."
Binotto has pretty much told Wolff to keep his opinions to himself.
"I know that there are people in other teams who like to talk about our situation and our fans," Motorsport-Total.com quotes him as having told Sky F1 in Italy.
"There's nothing I want to say to him.
"I know what's going on. I'm a fan myself and I know exactly what's going on with us.
'I've been working in this factory for 25 years. We know our priorities and we know that there are no secrets in Formula 1. You just have to develop as quickly as possible and try to set the right priorities."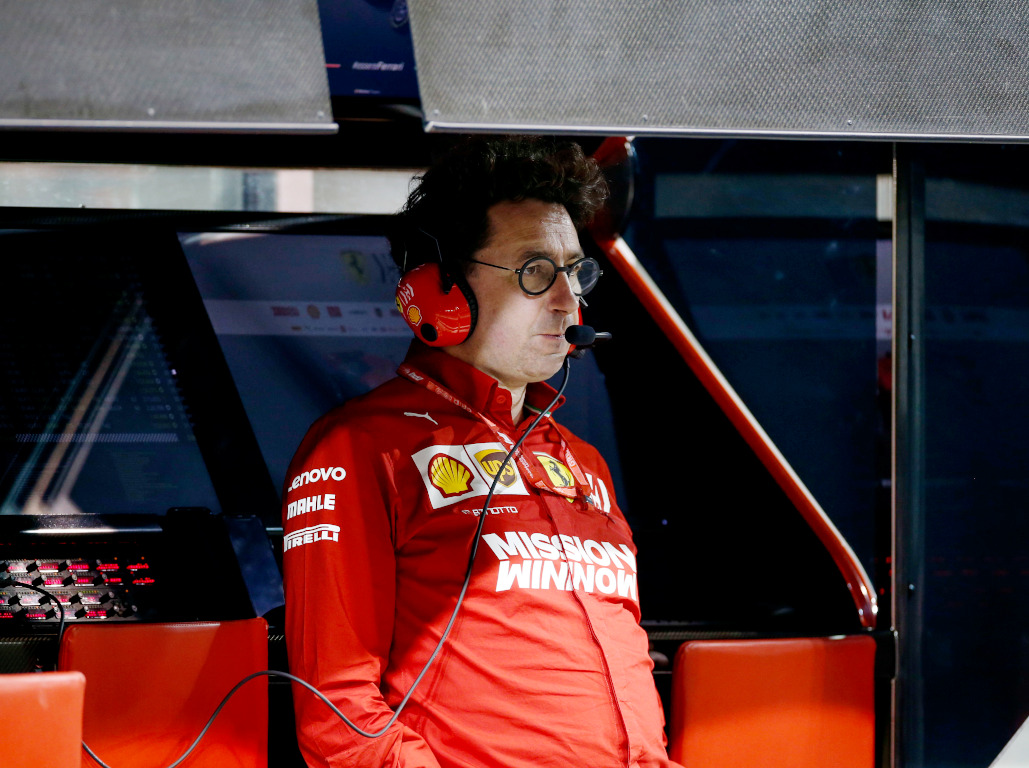 Get your hands on the official Ferrari 2020 collection via the Formula 1 store
He does, however, acknowledge that the Belgian GP weekend, which saw Sebastian Vettel finish P13 to Charles Leclerc's P14 was a poor weekend for the Scuderia.
"It is true that it was a very bad weekend for us," he said. "Very disappointing, frustrating.
"I hope we can turn that into a determination to do better in the future.
"Why was the performance so bad? First of all, Spa is a track where you need power and aerodynamic efficiency. We can't hide behind our weaknesses.
"But at the same time I think: Whatever the reason, which of course we have to understand, we were defeated. Even in qualifying.
"We are not at all satisfied. But we have to look ahead and convert this frustration into determination."
Binotto added: "It's sure to be a difficult time but the team sticks together and pulls together. That is the most important thing.
"I have to push the further development at home safely and make sure that people do not fall into frustration. That would not be helpful. We must not look down."
The Italian say he is confident that Ferrari can, and will, return to winning ways.
He said: "We know what we've achieved in the past and there is no reason why we shouldn't be able to do it again in the future.
"We have to focus on the next goals now and try to achieve them as quickly as possible."
Ferrari is currently fifth in the Constructors' Championship with 61 points, 203 behind Mercedes.
Follow us on Twitter @Planet_F1 and like our Facebook page.