Ferrari issue statement following Mattia Binotto's decision to resign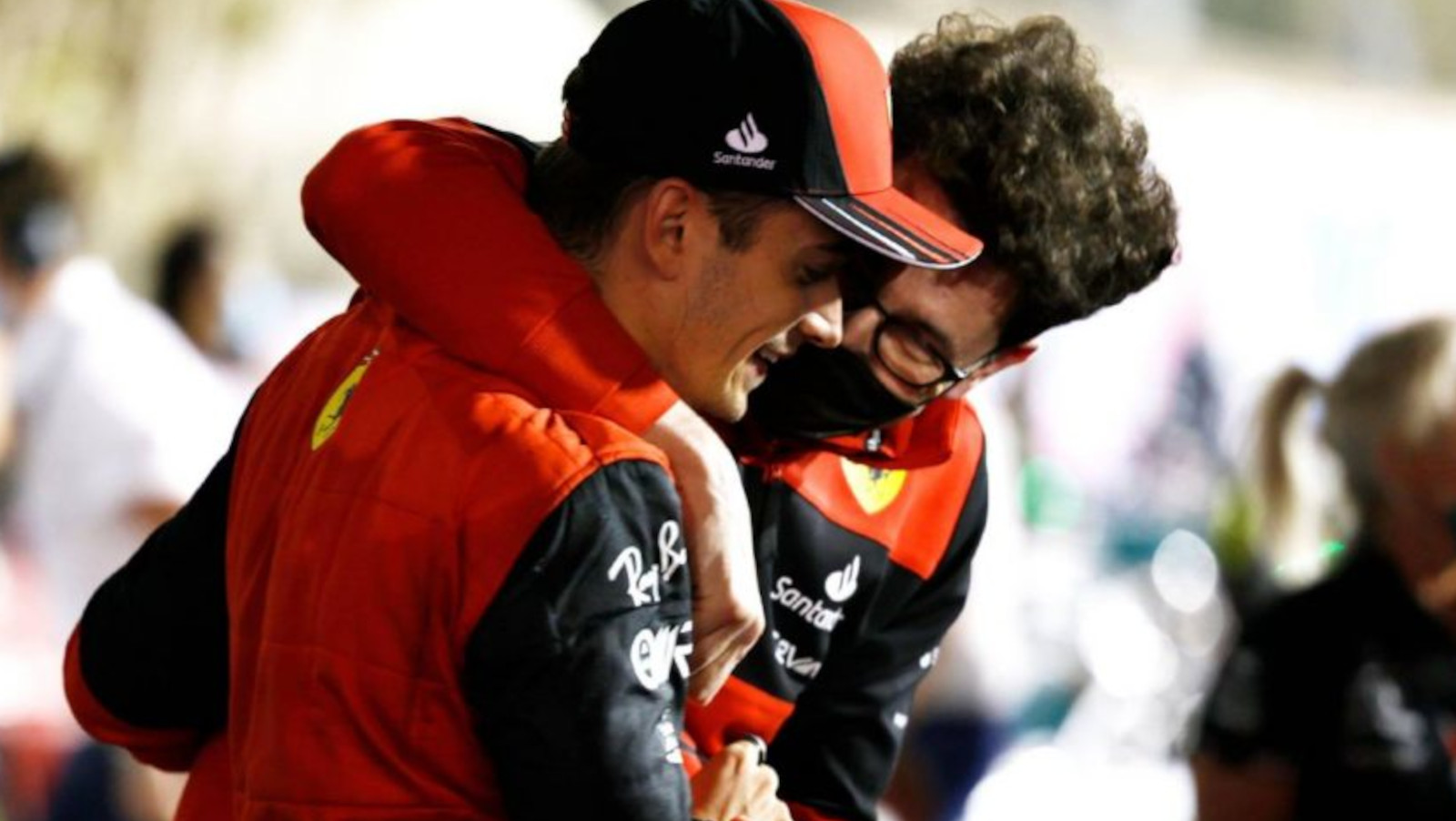 Mattia Binotto is walking away from Ferrari after they once again failed to mount a title challenge but Benedetto Vigna has praised him for putting the team in a "strong position" for the future.
Binotto has been a man under-fire for the past few months, a stark contrast to how his 2022 season began.
The Italian was widely hailed as the man for the job when, three races into the season with its all new ground effect aerodynamic cars, Ferrari were leading the championships and two new flags for Charles Leclerc's Bahrain and Australian race wins were proudly mounted outside the team's Maranello headquarters.
It was to be a short-lived dream of championship success as, three races later, Ferrari were no longer in control of either championship with Red Bull have slipped ahead.
That slip became a surge with Ferrari recording five retirements in the first eight races, nine overall, while Red Bull went on a winning run. The Scuderia's efforts weren't helped by strategy blunder followed by strategy mishap.
Both championships were lost by the summer break, Leclerc trailing Verstappen by 80 points, Ferrari almost 100 behind Red Bull. It led to a general consensus that Ferrari needed to make some changes, and the first needed to be in regards to the man in charge, Binotto.
But when F1 returned from the summer break Binotto was still the man in charge, Ferrari president John Elkann backing him to get it right. But as one race after another went by without a fifth win for the season, the pressure and calls for Binotto to be axed rose in volume.
But even on the eve of the championship, Ferrari relegated to fighting for the runner-up spot with the championship titles long gone, Binotto told PlanetF1.com he was "pretty relaxed" about his future, adding that he is "really focused on what we need to do and concentrated with the team."
What he needed to do, it seems, was resign with Binotto handing in his resignation on Tuesday to call time on a Ferrari career spanning more than 25 years.
Vigna, Ferrari's chief executive officer, has thanked him for his service.
"I would like to thank Mattia for his many great contributions over 28 years with Ferrari and particularly for leading the team back to a position of competitiveness during this past year," Vigna said.
"As a result, we are in a strong position to renew our challenge, above all for our amazing fans around the world, to win the ultimate prize in motorsport.
"Everyone here at the Scuderia and in the wider Ferrari community wishes Mattia well for the future."
Already there is a great deal of speculation about who will be the next Ferrari team boss.
Alfa Romeo team boss Fred Vasseur is reportedly leading the running while former team boss Mauruzio Arrivabene is said to have entered after quitting Juventus on Monday.
Ferrari have stated they have begun the process and that it is 'expected to be finalised in the new year'.'
Read more: Retiring F1 MD Ross Brawn quashes Ferrari rumours, 'done' with being part of a team