Binotto gives his rating for Ferrari's pre-season
Mattia Binotto has given Ferrari an "eight out of ten" for their pre-season, the Scuderia showing both pace and reliability.
Ferrari have been the talk of the two in pre-season testing with rivals bigging up the Scuderia's chances of success.
So much so that Mercedes fear they could win the Bahrain Grand Prix by a "clear margin", a prediction that Ferrari have all but scoffed at.
Binotto told Sky Italia: "I heard someone saying we're the favourites. The others are the favourites, they're the World Champions, who with the Drivers', who with the Constructors'.
"They had such an advantage last year which proves how strong they are as a team too."
The Italian pointed to Red Bull's P1 time on the final day of testing, Max Verstappen laying down a 1:31.720 which was seven-tenths faster than Ferrari's fastest time at the Sakhir circuit.
That was set with Red Bull's updated aero package, the RB18 featuring revised sidepods and a new floor for day three.
Binotto says that shows Red Bull have the scope to react when need be.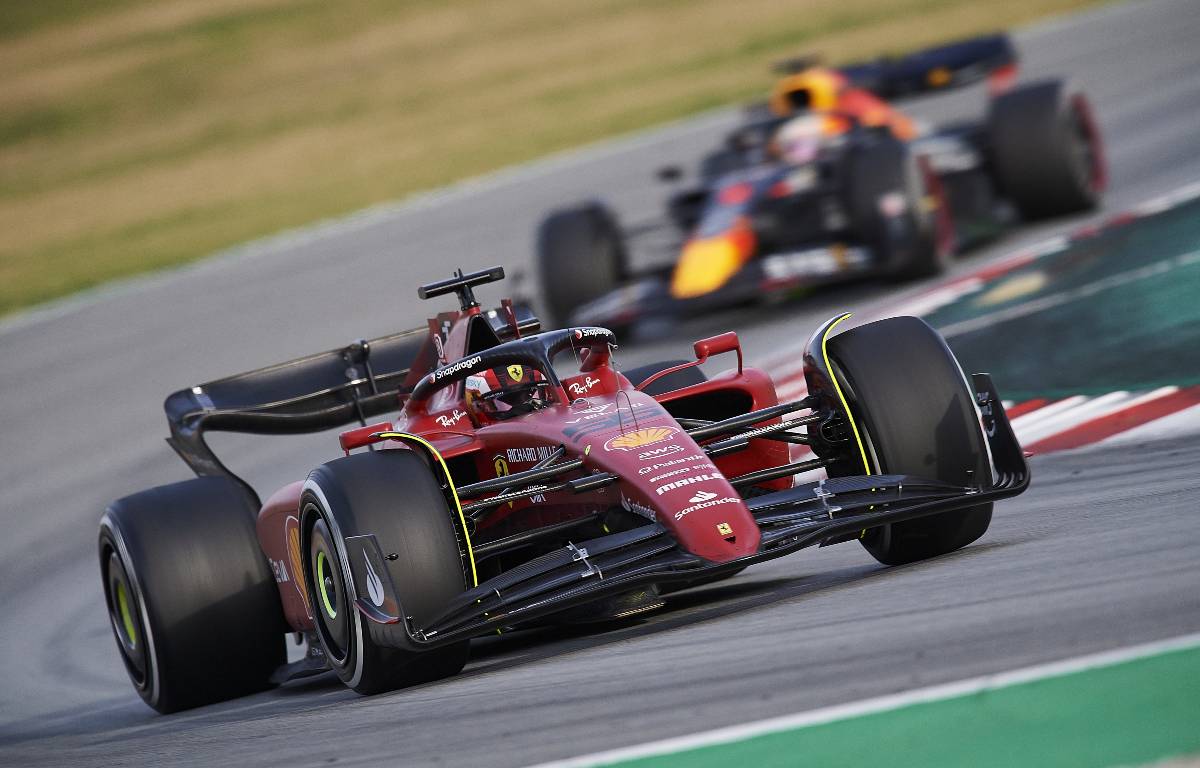 "Red Bull the last day of testing brought some upgrades, proving they're able to develop and adapt the car quickly," he said. "And to be very fast again. So I expect a very strong competition and we're aware of that."
The team boss admits he is satisfied with Ferrari's performance during the six days of testing, their on-track results backing up their wind tunnel data.
"Concerning the preparation, it's a big thing, meaning we arrived prepared, we ran consistently, without many set-backs and collecting a lot of data," he said.
"But this is testing, which has nothing to do with the performance.
"The goal for us was to collect data, trying to understand the car and collaborate the data with the instruments we have at home, such as the simulator and wind tunnel.
"And I think we did this exercise well and this means we prepared ourselves well. I would give an eight out of ten for the preparation."
The 2022 championship begins in Bahrain this weekend with Binotto saying "three teams" would be in the fight at the very front.
"If I have to say that, I expect three teams to be close to each other, without great differences anymore, but with those two [Mercedes and Red Bull], three tenths that will make the difference in the end.
"We would like to undermine them, but once again I think they are the favourites and we are the outsiders."
Additional reporting from Luca Brambilla
PlanetF1 Verdict
'Eight out of 10' for Ferrari's pre-season
Mattia Binotto has given Ferrari's pre-season testing an eight out of 10.