Binotto sees Red Bull setting example to Ferrari
Mattia Binotto is looking to Red Bull as an example in his efforts to restore Ferrari to World Championship challengers.
Mercedes have won seven consecutive Formula 1 title doubles and from 2017-19 it was Ferrari who were their closest rivals.
But last year, the Scuderia endured a torrid time and fell from second to sixth in the standings, making way for Red Bull, who were champions from 2010-13, to move back up into the runners-up berth.
This season, the team owned by the Austrian energy drink giant are threatening to dethrone Mercedes, while Ferrari are also enjoying a more promising campaign so far.
Team principal Binotto, who insists he has always felt the Ferrari hierarchy have had his back, has identified aspects of Red Bull's modus operandi that show him how his own team could fight their way back to the top.
"It's time to continue building, a matter of managing the expectations," Binotto told RaceFans.
"There are no silver bullets in F1. If we look at ourselves at the start of the 1990s to 2000 with Michael [Schumacher] and Jean Todt, it took time to build the team.
"It took time at Red Bull or Mercedes. Even more, if you look to Red Bull. It's a long time that they are not winning [championships].
"But they are the passions without, let me say, no revolutions inside the team. They are passionate, working hard and working well, but to build it takes time.
"I know I have the full trust [of Ferrari] and I feel the responsibility and it's my job to commit to the world."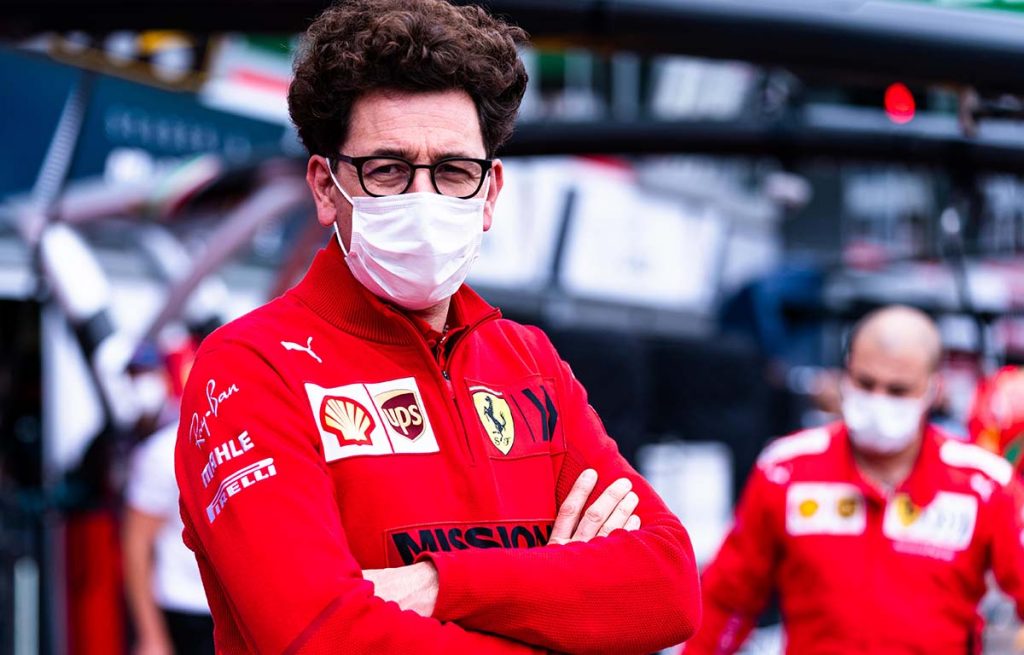 F1 TV are offering PlanetF1 readers 10% off their Access and Pro subscriptions! Click here and use the code PLANETF10 at checkout*
*offer expires midnight on Sunday, June 6
Asked about having the full support of Ferrari chairman John Elkann and the former president and CEO, Louis Camilleri, who has still to be replaced, Binotto said: "Never [a] doubt about either.
"I know I had that since the very start. I'm fully empowered and my responsibility. Last year, we invested a lot in our medium-to-long-term future and I think we made the right choices.
"It's a matter of time and passion. There are no silver bullets, so it's a matter of approaching mistakes as a lesson-learned approach, ensuring each time a mistake is made it's not a matter of blaming someone.
"It's a matter of understanding what were the reasons, why we came to that choice and that mistake and ensuring we put in place actions to avoid them in the future.
"Stability in the team is crucial as well. We've got the same persons doing strategies since many years, the pit crew is stable.
"So, keeping stability and building a team that can improve time after time [is the objective], mistakes after mistakes is where we are putting our effort.
"If we look at the season we've had so far – solid race weekends; there have been difficult situations like at Imola, the weather, the rain, but I think we always made the right strategic choice and on the engineering side, the pit crew side, it has been quite consistent. That's important."
Follow us on Twitter @Planet_F1 and like our Facebook page