Ferrari have been 'beyond all expectations' says Binotto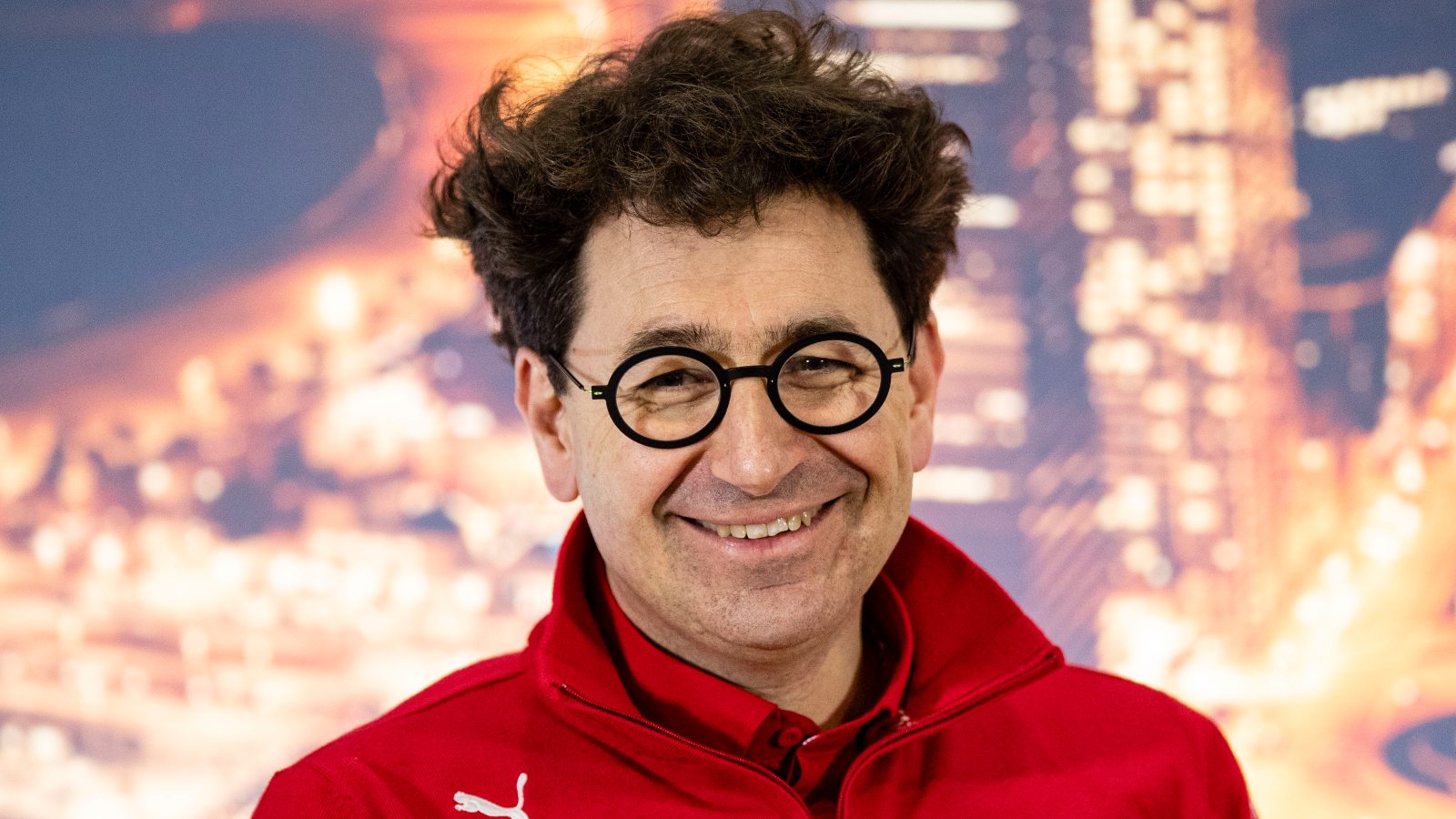 Ferrari team principal Mattia Binotto says even he has been surprised by the team's performance in the opening stages of the 2022 season.
After two races, Ferrari have taken 78 points from a total of 88 available and both Carlos Sainz and Charles Leclerc have been on the podium twice.
The change in form comes after years in the doldrums as the past race winners were forced to watch Red Bull and Mercedes scrap it out up front while they languished in the midfield.
The 2022 regulations allowed for a change of tactic and not only is the Ferrari car performing but also the Ferrari engine, with teams like Haas exceeding pre-season expectations.
Ferrari's performance in Saudi Arabia and Bahrain has largely been dominant with only Red Bull able to keep pace. Team principal Binotto admitted even he did not expect such a performance.
"I can say in summary we have collected 78 points out of 88 available – we have scored more points than Red Bull and Mercedes combined!" he told motorsport.com.
💯😎#essereFerrari 🔴 pic.twitter.com/fMxlhaYv6i

— Scuderia Ferrari (@ScuderiaFerrari) March 28, 2022
"I think we did well proving we are always competitive.
"The credit goes to a team that in three long weeks (we left for testing in Bahrain, then we stayed in Sakhir for the race and then moved to Jeddah) did a very solid job – the car worked, but also the pit-stops, the mechanics. In short, the strategies and engineering were of a high level. So I am very satisfied because we have collected so much, beyond all expectations."
Binotto is not writing off the competition just yet though and believes there is more to come from Red Bull, especially in terms of aerodynamics. He did, however, rubbish any rumours Honda had developed a 'super-engine' similar to the 2019 Ferrari one.
"Honestly, I think they are different situations because I believe there are different choices in the Red Bull wing configurations, so it seems clear to me it was an aerodynamic issue," he said.
"It's true they have a very high speed and maybe we are also looking to see if they have any aero-elasticity in their wings, but these are the usual analyses we do."
The 52-year-old also commented that the new 18-inch tyres were more manageable and predictable than in previous years.
"Our strategy involved a stop, going from medium to hard tyres," said Binotto. "We planned to stop on lap 14 and we got more or less there (lap 16). The tyres behaved more or less as we expected.
"It is true the hard ones have had very little degradation while we expected a little more, hoping to have a small advantage over Red Bull which then [we] did not, but now we have consistent and predictable tyres.
"They are definitely better than last year and their management is more immediate."
Planet F1 Verdict
Ferrari's 2022 start is 'beyond all expectations'
Ferrari boss Mattia Binotto has admitted even he is surprised with the performance the team has had to start this season.