Ferrari boss Mattia Binotto apologises for Yuki Tsunoda 'tsunami' reference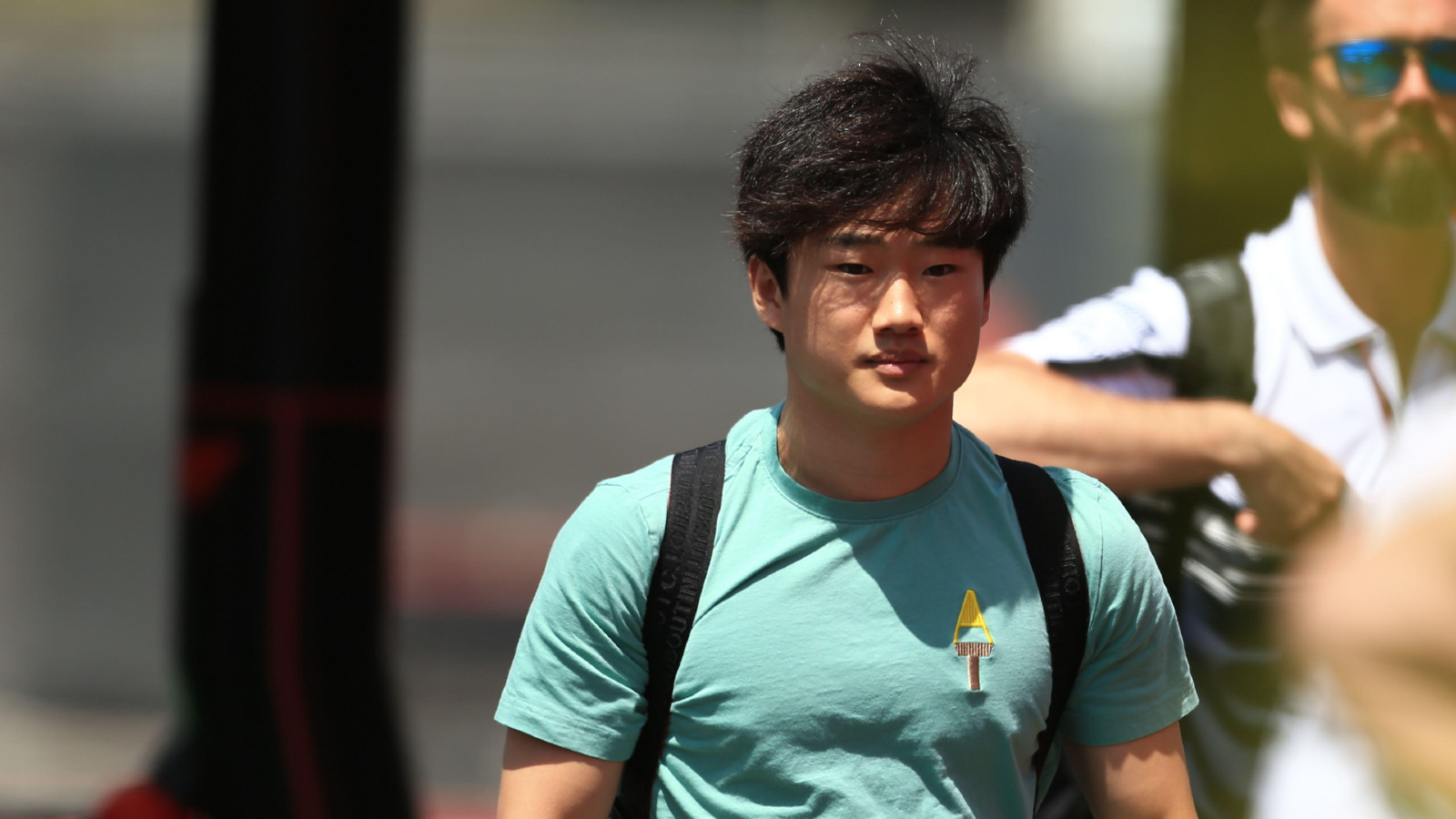 After referring to Japanese racer Yuki Tsunoda as the "tsunami" at Zandvoort, Ferrari team principal Mattia Binotto has apologised.
Tsunoda encountered issues midway through the Dutch Grand Prix, bringing his AlphaTauri AT03 to a stop as he believed one of his tyres had not been properly fitted after a pit-stop.
AlphaTauri then told him that was not the case, instructing him to carry on as he made his way around the track to the pit lane, before being sent back out and retiring as he stopped on the track once more. It turned out it was a differential problem which had been hampering Tsunoda in the race.
He received a 10-place grid drop for Monza after collecting his fifth reprimand of the season at the Dutch GP, Tsunoda collecting that latest one for loosening his seatbelts at Zandvoort ahead of his expected retirement.
Tsunoda later took aim at conspiracy theories regarding his issues, as the Safety Car, when triggered, had an impact on the race of Max Verstappen on home soil, the Dutchman competing for AlphaTauri's sister team, Red Bull.
Binotto, though, caused further controversy as he referred to Tsunoda as the "tsunami" when speaking to La Gazzetta dello Sport, a word tragically associated with the nation of Japan, the 2011 Tōhoku earthquake and tsunami having caused almost 20,000 deaths.
Binotto accepted he was in the wrong, explaining it was a "bad joke" on his part.
Asked if he would apologise, considering the upset caused to Japanese people, Binotto replied: "Yes. Certainly I need to apologise.
"It was a mistake by using that word. There was no intention to do anything wrong.
"I am very close to the victims which, honestly, I realise.
"I think Tsunoda is a fantastic driver. He is a great man and we have a good relationship between the two [of us].
"It was a simple joke but a bad joke."
On top of his 10-place grid penalty for receiving five reprimands this season, and his back-of-the-grid penalty, Yuki Tsunoda has now been hit with a three-place grid drop for failing to slow under yellow flags.

He starts the race from the 2010 Italian GP. #F1 pic.twitter.com/6nEKNBpLrk

— PlanetF1 (@Planet_F1) September 9, 2022
Tsunoda has endured a tough weekend on the track so far at Monza. After taking that 10-place grid drop, he then received a back-of-the-grid penalty once AlphaTauri decided to introduce a fresh power unit into the pool.
He was then given a further three places in grid penalties, and two superlicence points, for failing to slow under yellow flags during Friday practice.
Tsunoda sits on 11 points for the season heading into race day, with a difficult challenge ahead if he is to add to that tally this weekend. But with nearly half of the grid taking penalties also, opportunity remains.